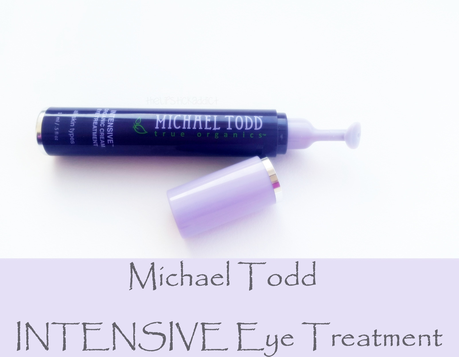 Today am sharing another product review from Michael Todd, its INTENSIVEOrganic Cream Eye Treatment. This is the second product I had a chance to test it over the last 30 days and I must admit this is my favorite of the two. Here's the detailed review -
Claims –
INTENSIVEOrganic Cream Eye Treatment with Haloxyland Eyelissis a cutting edge advanced  treatment for the care of the delicate skin of the eye lids and under eye areas. 
Fine Lines and Wrinkles - INTENSIVEfights wrinkleswithoutRetinol which can be too harsh and irritating to delicate skinaround the eyes. Treats fine lines and wrinkles with copper peptides
and antioxidants Rooibos Tea, Acai and Vitamin E to repair sun damage and provide the skin with important antioxidant stress and immune support. Encourages elastin and collagen production and strengthens the skin in the eye area enabling it to "bounce back" instead of sagging and wrinkling.
Michael Todd has also added Rhodiola Rosea, an herb fairly new to the West, with properties that further work to combat wrinkles and other signs of aging. This yellow flowering plant from the northern regions of China, Tibet and Siberiahas been clinically shown to possess a variety of health benefits including protection and enhancement of the skin.
Dark Circles - INTENSIVE uses Haloxyl® the premier ingredient today to combat the skin coloration around the eye that causes dark circles. Haloxyl absorbs and eliminates colored blood pigments in the skin that are responsible for dark circles under the eyes. It also has an anti-inflammatory effect and reinforces firmness and tone of the eye area. Clinical studies have been published that outline the effectiveness and safety ofHaloxyl®.
Puffiness and Bags - INTENSIVE treats puffy bags under the eyes with Eyelissa patented combination of three protein peptides that increase lymphatic drainage, reduce inflammation and help decongest and reduce swelling in the under eye area. When applied with our new soothing massage tip applicator, INTENSIVE gently and quickly breaks up "puffy" eyes.
Hydration- INTENSIVE uses Organic Olive and Jojoba Oils in a base of Aloe Vera Juice for "intense" soothing and hydrating of dry and sensitive skin around the eyes.
Benefits –
Fights against Fine Lines and Wrinkles, Dark Circles, Puffiness and Bags
Gives utmost Hydration
Recommended for –
Dry, sensitive and wrinkled skin

types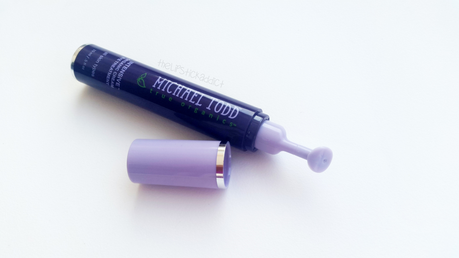 Likes –
Easy to use dispensable bottle
Comes with gentle massage tip applicator to break up puffiness
Dark circles have visibly reduced (tested over 30 days period)
Hydrates the delicate skin around eyes very well
Suits the most sensitive skin types too
Do not Like –
None at the moment
Price – 48$
Buy – MichaelTodd INTENSIVE Organic Cream Eye Treatment
I have tried many Eye gels and treatments in the past few months and this stands to be my favorite of all. Hydrates and improves the skin texture and is very much suitable for my sensitive skin/eyes. And best part, I don't have anything that I dislike about this product.
Have you tried this product yet? If you didn't yet, then I insist you do!

Related Posts -
Michael Todd True Organics Citrus Cream Moisturizer
Michael Todd Cleanse And Tone One Step Cleanser/Toner Review
Much Love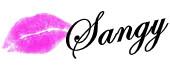 P.s - *PR Sample