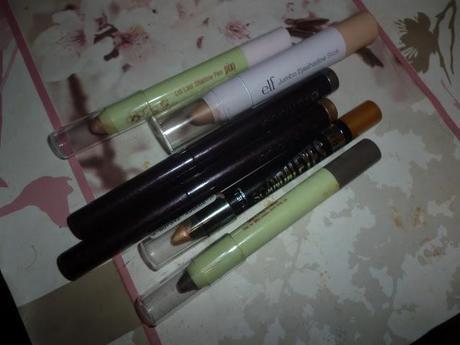 There seems to be influx of eye shadow pencils to the beauty market recently and I for one have been loving it. When I am super tried I love the ease of just running a pencil all over the lid for a quick and easy look. I seemed to have built a good collection of these pencils so I thought I would share my thoughts on them.
The first eye shadow pencils I tried were the Laura Mercier Caviar Sticks. I have two shades in these, Golden and Twilight. Both are creamy and apply like a dream. I have a review on the shade golden here. These are really pigmented and last on the lids well, you certainly don't need a primer with these.
The Lid Last Shadow Pens from Pixi are my second favourites, again they have good staying power and do not crease on the lids. They are smooth and blend well.
The last two shadow pencils were a little disappointing which is a shame as they are more on the bargain end of things. I was so excited when the Rimmel Scandaleyes Eye Shadow Sticks came out as I loved the liners from the same range. Unfortunately this creased instantly on the lids and just smeared off in an couple of hours. With primer underneath they it did last a little longer but still not enough for me to love it.
Lastly the ELF Jumbo Eye Shadow Stick, again this creased pretty much instantly and by lunch time I had nothing on the lids. I really love the color of this as well so its such a shame.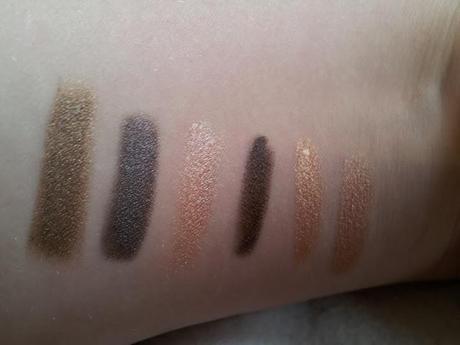 Laura Mercier Golden & Twilight - £20.50
Pixi Shell Sheen & Brun Bean - £12
 Rimmel Bulletproof Beige  - £4.49
Elf French Lace - £2.50
What I have learned with the eye shadow pencils is that you get what you pay for with them. It worth splashing a bit of cash on these.
Have you tried any of these? What are your thoughts?