Historical news is being made. Opera news that is.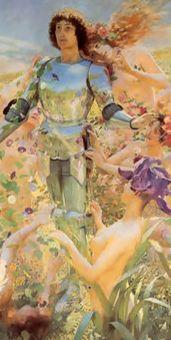 While we wait for the bloom on the forsythia and for every opera lover's favorite springtime divertissement (#operaplots) to reappear, sharpen your wits with these opera headlines:
1.  CAPTURED MAIDENS RESCUED FROM TURKISH HAREM
2. CRAZED SOLDIER DROWNS AFTER KILLING OF FAITHLESS MISTRESS
3. BABY SWITCH CREATES TROUBLE FOR NOBLE FAMILY
4. GRAIL LEADER'S WOUNDS HEALED BY PERFECT KNIGHT
5.  PAGAN PRIESTESS DIES WITH LOVER ON BURNING PYRE
If you're not sure, the answers are upside down below.