People have always wanted to explore the world. Some of the greatest personalities through history have been determined to forge through geographical barriers and embark on new discoveries for themselves and for the world. While we now have a really good idea of what the world contains, for many of us enclosed in our day-to-day routines it can be difficult to break out and see what the rest of the world holds.
For many, one of the more desirable places to visit is Asia. Japan, China, and a variety of other Asian countries top 'bucket lists' but are expensive, and so we rarely actually venture out to them. Your honeymoon represents the chance to break free and go somewhere completely new to you, exploring an entire new culture as well as beginning your marriage together. They're still expensive, but if you're out for culture and history as well as luxury, it's hard to pass up the opportunity to go to one of these countries.
1.   China – There is so much to see in China that you will be hard pressed to cram it into one two week journey! There won't be as much time for relaxing on this journey, but trust me when I say it will be worth it. Your pace depends entirely on what you would like to do, and whether you go with a booked group tour or an individual tailor made journey. Either way, must-see sights include the Great Wall of China, the Forbidden City, the Imperial summer palace, and the Terracotta warriors. You can spend a lot or a little on a journey to China; there will always be a price barrier due to flights, but how you travel once you get there is completely up to you.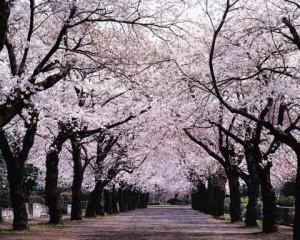 2.   Japan – Japan has suffered quite a bit lately, so you may not want to travel there in the immediate future, but for 2012 and beyond it is still well worth a trip. I have met so many people who have adored Japanese culture from very young ages and Japan is such a rich and exciting place to visit – don't let natural disasters get in your way or scare you away from booking for the future. Japan truly feels like living in the future with so much technology, some of it bizarre. The country is a heady mixture of old and new, with lovely shrines and huge skyscrapers cheek by jowl. If you're honeymooning this year, though, may be best to mark Japan as a trip for one of your anniversaries.
3.   Thailand – Thailand is easily the most common honeymoon destination of the three here on my list. It's obvious why, too, as it has gorgeous beaches, luxurious resorts, an enthralling history, and great value for money – meaning it's a good choice for more people. You can live it up in Bangkok and then head to Thailand's lovely islands for an extended bout of relaxation – it can be made to suit you perfectly, which is one reason it's so popular as a honeymoon destination.
Have you considered visiting Asia for your honeymoon? Where did you go? Did you enjoy it? Leave me your response in the comments!