Swap sandy beaches and swaying palms for pristine snowy slopes and the northern lights with a winter honeymoon to Finland. Explore this glistening romantic wonderland and take part in the many activities on offer including skiing, reindeer safaris and private snowmobile excursions to see the Northern Lights. This is certainly a unique honeymoon option and is sure to be a memorable one too.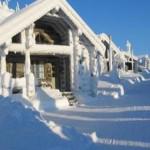 Stay at the renowned Iso-Syote resort, in Syote Central Finland, the perfect backdrop for your romantic retreat. The resort offers fabulous traditional log cabins or a choice of Fjell top cottages which on your arrival will be stocked with flowers, champagne and chocolates. Renovated in 2009 and offering superb panoramas of the beautiful Finnish countryside these guest lodges promise all of the modern conveniences of a leading resort but with unmatched seclusion and romance. After a day exploring the pristine slopes this is the perfect place to retreat to and cosy up in front of the fire.
There is an extensive range of exciting winter activities for you to try, some of which cater especially to couples on their honeymoon. A popular option with many newlyweds is a snowmobile safari which takes you into the stunning Finnish wilderness. Accompanied by an experienced guide you will navigate through the glistening snow covered landscape. Glide past snow-covered trees and gentle slopes until you reach a tranquil clearing, where you will enjoy a romantic lunch cooked on an open campfire. On your return to the resort, newlyweds can also enjoy a private sauna.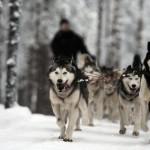 For a truly memorable journey through the Finnish wilderness choose one of the more traditional methods of traveling around this region. Take a snowmobile ride to the nearby husky park where you will be introduced to a boisterous and playful team of working husky dogs who revel in dashing out amongst the snow covered terrain. Alternatively take to the slopes in the style of jolly Saint Nicholas with a reindeer led sleigh ride; this more leisurely means of travel will allow you to take in the peaceful tranquillity of the beautiful landscape in your own company.
Many guests choose to make the most out of their trip to Finland by spending a day or two on the slopes, skiing or snowboarding. The resort comprises of nine individual pistes, served by twelve ski lifts. The terrain is ideally suitable for beginners and intermediates with straight smooth runs cut through the trees from top to bottom, perfect if your honeymoon is your first time skiing.  However, if you are a more advanced skier there are opportunities in the powder fields through the trees.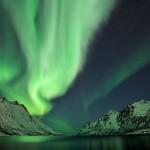 A highlight for many visitors to this region is seeing the stunning
northern lights
. Take an evening snowmobile safari and venture through the spectacular landscape, transformed at night into a shimmering starlit kingdom. Keep your eyes towards the sky and look out for the breath-taking aurora; although meteorologically speaking the display is caused by charged atoms colliding in the earth's atmosphere its often better just to sit back and enjoy the majesty of this phenomena. Considered to be one of the seven natural wonders of the world, this mesmerising marvel will be a highlight of your honeymoon. Each eruption of color is unique, with solid hues of colour, flickering curtains or rolling clouds of light. The vibrant colours, a luminous green, often with a hint of pink along the edge, and occasionally with a deep violent, illuminate and dance across the arctic sky. This is a magical once in a lifetime experience that is sure to stay with you forever.