Pursuing the search for new ways of expression...
My practice of pastel is somehow very close to drawing, and I am looking for ways to get away from the lines and get closer to colors. Nothing to be seen as a vocation, rather than this, the wish to try and work on something different, and open new perspectives for some future works. 
I took some watercolor paper and covered it with premier mixed with pumice powder - the result gave me the impression of a mortar on which I could start to draw and mix colors.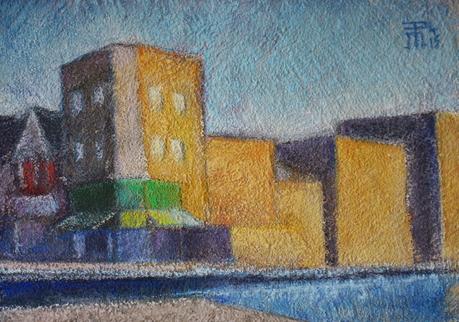 Some might recognize the building I took for subject - this is a very small piece and I will try to have a more developed work, when time allows. 
Not really satisfied with the way the photography is saturating the colors -  they are softer on the real work.