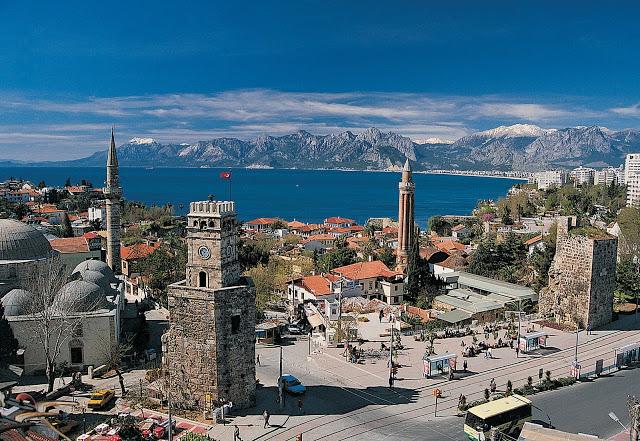 Holidays in Antalya are, well, where do you start? It's got the beaches, the mod cons, the culture, the ancient history, and just about everything you need to enjoy a spectacular summer holiday.

Antalya holidays

have certainly got the 'wow' factor, whichever way you look at it.
Culture vultures have got plenty to sing about. You've got the gorgeous small town of Side, with its centuries-old city walls and beautiful stone architecture. Take a wander and enjoy its quaint shops and meandering streets, before heading over to the star of the show - the ancient Temple of Apollo with its soaring pillars and classic Roman-era architecture. There's also the remains of an amphitheater and ancient Roman baths. This is the perfect place to kick back and relax, whilst enjoying plenty of soul-stirring sights and stunning seascapes.
And of course if you've got family holidays on the agenda, you've got the pick of the crop in Antalya. From Side to Lara Beach, Belek to Alanya, there are plenty of great child-friendly hotels complete with lovely beaches, well-equipped resorts and local things to see and do. One great attraction is the sandcastle competition in Lara Beach. We're not talking bucket-and-spade style sandcastles - these are vast, impressive affairs that could easily win architectural awards! From house-sized structures to ornately detailed creations, kids and big kids alike will be amazed at the size and intricate sandcastles along the shoreline.
Golfers will love Antalya too. There are plenty of top-notch courses in the area so you can always sneak away for a few leisurely hours. Most golf resorts come with spa facilities and lovely surroundings too, so if you need an excuse to bring the family, there's something to tempt everyone.
One look at Antalya's stunning beachscapes and ancient ruins is enough to take a deep breath and sigh "Wowww"...