With the arrival of Google Cardboard or VR, in general, is revolutionizing the way we're playing video games on our Android smartphones. The new platform of immersive gaming and video experience is making everyone going gaga over virtual reality.
Providing massive hours of entertainment and a lot of fun, VR games and applications are going to be the future of the gaming industry and many game developer companies are entering the market with their upcoming games.
Today, we will review one such fantastic premium virtual reality game that you can install on your smartphone. So, let's get started with the review of this fun roller coaster ride.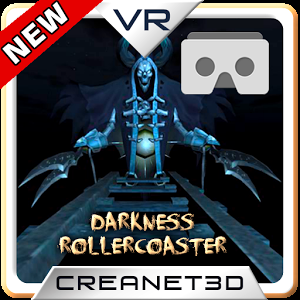 From the house of the leading game designing studio Creanet3D, Darkness Roller Coaster is the latest VR game that brings virtual coaster rides along with stunning graphics and spooky special effects.
Crazy Roller Coaster Rides are a long going tradition but the addition of VR's inherent sense of presence and a spooky theme makes the game exceptional, and the managed terror makes it all the more impressive. Experience fear in the scariest roller coaster train ride filled with zombies, ghosts, and a lot more spooky scenery right from the "comfort of your home". So, without further talking, let's gets started.
Must Read: - 4 Kind Of Android Apps One Should Not Have
To begin this virtual crazy amusement, you'll need to download Darkness Rollercoaster VR from the Play Store. The app is not yet available for App store, but soon iPhone users would be blessed with it too.
Do remember that it is not a free game, but it doesn't cost much, and the company promises to provide you a premium experience with all the compatibility and support that you need. After downloading, you need to launch the game first, and then attach the VR headset or Cardboard to your smartphone. Well, that's my case as I am using the Cardboard and it works seamlessly with any VR device.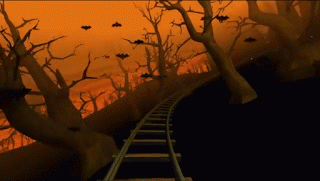 Website: - Play Store: -
https://play.google.com/store/apps/details?id=com.creanet3d.drc Developer: - Creanet3D
Click Here
Mail Contact: - [email protected]
Price: - $0.99
Availability: - Google PlayStore Only
Game Size: - 199 MB Release Date: - Version 1.3 (Updated on May 2016)

Darkness roller coaster is a virtual reality game for Android devices and gives you an amazing experience of roller coaster train rides with a twist of scary monsters, ghosts, and gargoyles. Ride an adventurous journey, discover spooky creatures and immense into a fun entertainment of about 7-8 minutes. The game is filled with high definition graphics and fluid animations, coupled with surround sounds that are best experienced with a pair of headphones.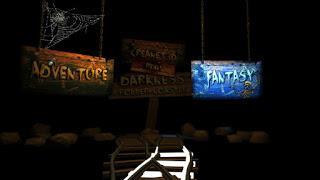 The game starts with two paths to choose from - adventure and fantasy. Obviously, I am so much obsessed with all the spooky fun, and it made me choose the adventure path. The ride started with a fast boosted run, and the detailed graphics made the experience more realistic.
All the scary elements were perfectly timed and gave me chills after few minutes of playing. You'll praise all the creativity and the surprise elements that were put into the game at appropriate times because the game is specially crafted for rich VR experiences.
Must Read: - 30+ Android Vs Apple Funny Wallpapers Collection

Best thing about the Crazy Rides VR
The best thing that I liked the most about the game was the storyline and gameplay features that make the ride one hell of a spooky journey. You'll immerse yourselves into this incredible VR experience. The game includes three different space environments, and the train rides carry you through these beautifully crafted caves, graveyards and a lot more.
Dodge various monsters, ship into the never ending fun and amusement. The app also features unique upgrades and weapons for your coaster ship to fight back all those vicious monsters. Floating graves and ruins are the cherries on top!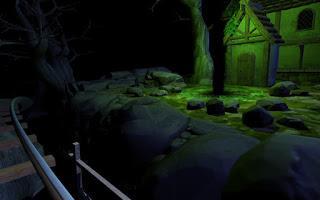 Works with almost every VR headsets, including Google Cardboard and Samsung Gear VR
Crazy experience and joyrides make you play it more and more
Different type of Gameplays - Adventure & Fantasy Paths
Receive new content every month for more engaging experiences
Stunning Graphics & 3D Sound Effects
Long sessions might cause motion sickness
All in All, Darkness Rollercoaster VR game is something that would keep you entertaining for a lot of time. The game provides enjoyable amusement with all the value for money. It costs as low as $0.99 with regular content updates every month. Choose between different gameplays every time you play and discover a whole lot of amazing stuff in the game.
So, that was all about the Darkness Rollercoaster, and it's your time to tell me about your experience with it. Go, give it a try and let me know what you think about all this crazy VR stuff in the comment section below. Cheers!