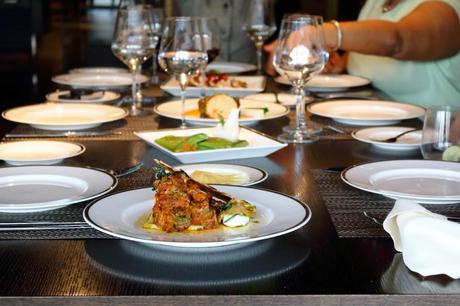 As a child, I haven't been too fond of vegetables and as it goes, I had been a fussy eater. Over the period, I have learnt to love food, enjoy its taste, texture, and flavor. Yet my preference is always to gorge on non-vegetarian stuff! Hence I was bit skeptical before going for the

'Goodness of Leafy Greens'

promotion.


The charisma of Le Meridien

took me back to the memory lane of the Christmas bash that I had attended long back and it was my first visit to an international five star property. Not only did it rekindle my childhood memories, it also made me think about how exciting, interesting, innovative it will be, to see the wonders of the vegetables that I do not have a great liking for.

 

We all know the importance and goodness of Leafy greens and you may want to read some on the link here too: 

http://www.joybauer.com/food-articles/leafy-green-vegetables.aspx.The promotion is running at eau de Monsoon, a modern contemporary Indian fine dining restaurant which serves authentic Indian flavors in truly international style. The restaurant has replaced North West Frontier cuisine restaurant called Pakwanwhich was famous for live Ghazal performances. Eau de Monsoon started in 2011 and its initial menu was done by celebrity Chef Opel Khan, who has opened 11 restaurants in Australia and has popular books - Sex in the Kitchen and Beautiful Food to his credit.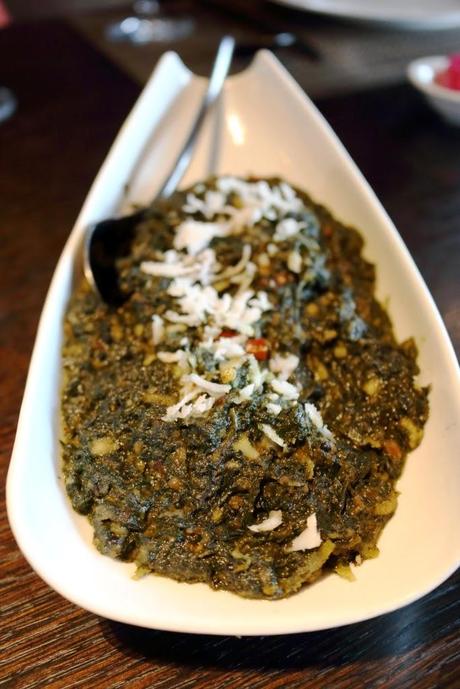 The promotion has a very interesting theme and I was curious to understand the reason for promoting vegetables - Anasuya Basu, Director Marketing & Communications at Le Meridien New Delhi said that "Food Festivals are passé. We identify an ingredient and build a promotion around it, creating various dishes with that ingredient." In 2013, eau de Monson did a promotion called 'King of Spices' which showcased dishes and beverages made from various chillies.T
he food for this promotion is designed and developed by Chef Devinder Kumar, whooversees the entire Food & Beverage production as the Vice President (F&B Production). Chef DK, as he is popularly known by his colleagues, is an expert in French/Modern European cuisine and has spent three decades in Le Meridien Delhi.  He took up Indian cuisine when eau de Monsoon opened in 2011. Other than being a brilliant chef, he has also authored books 'Kebab, Chutney & Bread', "Just Kebabs: Celebration of 365 Kebabs & one for a Leap Year', 'Soups', and 'Four Seasonal Salads'. And he promised to give his books once we are done with our food.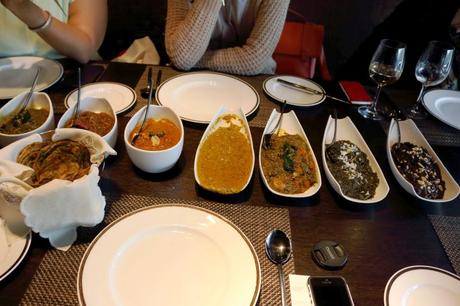 The menu for the promotion is short & crisp and as per Chef DK, it takes two to three months of trials, and errors to finalize a dish. We loved every single dish that was chalked out on the menu. Red Saag, stood out and was simply brilliant. I had it for the first time and fell in love with the flavors. The Cucumber Raita Jelly, which was served with Basil and Cilantro Chicken Tikkawas mind boggling. The freshness and taste of the various ingredients were the highlights of the afternoon.
I was still raving about the food, my appetite to have more shot up, on seeing the
Gulab Jamun Cheesecake
in the desserts. Served with
Chandan Ice cream (
last time I had a Chandan Ice cream was at Pabrai) and
Red Fruit Compote
, it showcased the sheer brilliance of Chef DK.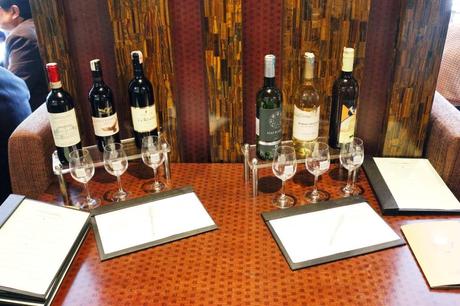 More than the food, Le Meridien is known for the experience it provides to its guests. They serve palate cleanser before the start of every course/meal and also after you finish your meal. The impeccable service enhances one's experience. 
Along with the promotional menu, we tried the wines which are part of the global promotion
'World of Wines'
. During this promotion, Starwood Hotels offer a great variety of wines from both the New World and the Old World. Guests can sample the wines free of cost before ordering by glass or bottle.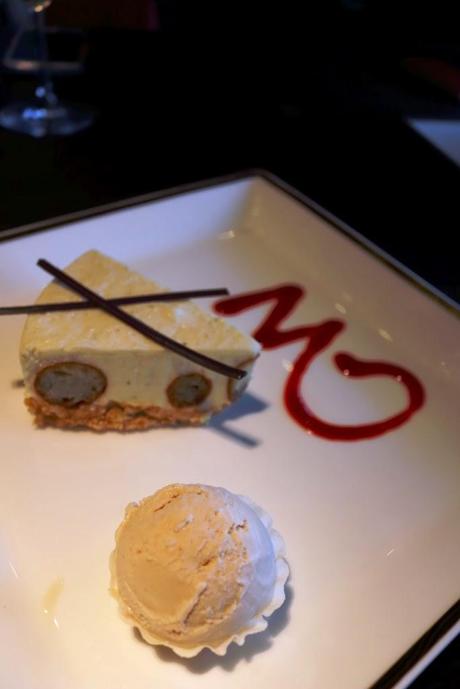 It turned out to be a brilliant afternoon with some soul-satisfying food and some ghost stories (yes you read it right). And, as promised Chef DK did send across his books signed by him.
When:
On till 28th February 2014
Where:
eau de Monsoon
Timings:
Lunch and Dinner