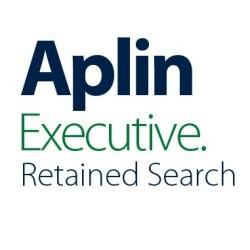 Job Description
Spatial Data Warehouse (SDW) is an Alberta-registered, not-for-profit company created to manage the digital mapping activities of the primary mapping datasets in Alberta. Tasked with preserving past investments and improving Alberta's base mapping, SDW has proven to be one of the most successful P3 (Private Public Partnership) initiatives within Alberta.
In order to fulfill their vision of the future – to be the primary source of spatial data for industry, government, municipalities, NGOs, aboriginal groups and the general public in Alberta - SDW requires a change agent to significantly influence the path of the organization and shape the way spatial data information is managed and traded at the provincial level.
Executive Director
Reporting to the President and Board of Directors, the Executive Director will be responsible for leading SDW operations and implementing the Five-Year Strategic Plan. This individual will be the face of the organization, developing goals and strengthening visibility, sustainability, and delivery of SDW's mandate to the people of Alberta. The Executive Director will work closely with the Board, AltaLIS (its private sector joint venture operating partner), and various stakeholders in pursuit to make Alberta a world leader in land management.
The Executive Director will have an understanding of SDW's technology, including digital mapping, geospatial data and information systems, and a knowledge of Alberta's land resource development issues. This individual will be a strong communicator and listener with the ability to communicate at both a technical level and an executive level. An entrepreneurial drive and spirit mixed with the ability to take decisive action will assist the Executive Director to take SDW to the next level.
For more information about Spatial Data Warehouse, visit their website at www.spatialdatawarehouse.ca.
How to Apply
If you are interested in this position and meet above criteria, please visit our website at www.aplin.com to apply in confidence or send your resume in Word or PDF format to: [email protected] with 224972 Executive Director (#224972-MH426) in the subject line. We thank all applicants; however only those selected for an interview will be contacted.
Job Categories: Managers. Job Types: Geomatics. Job Tags: digital mapping, forestry, geospatial, gis, information systems, land resource development, and strategic planning. Salary: 100,000 and above. Job expires in 33 days.
160 total views, 21 today
Apply for this Job
Name *
Email *
Message *
Upload resumé (zip, pdf, doc, txt, rtf)
Upload cover letter (zip, pdf, doc, txt, rtf)
Is fire "hot" or "cold"? *