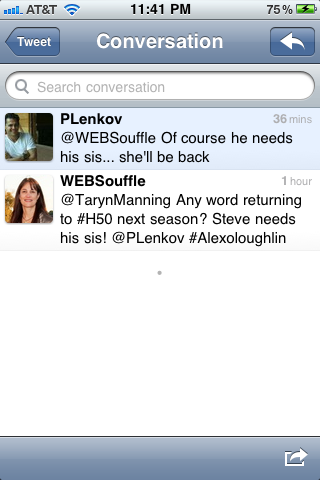 Got this Tweet from @PLenkov late Friday. After the big casting announcement about Richard T. Jones landing the role of the new Governor, I got to thinking that with everything Steve's going through he was going to need his sister to maybe lend some support! Thought I would reach out to the wonderful actress who played her in the First season of H50, Taryn Manning, because she is active in the twitterverse and responsive to her fans!
Well, I got a response all right…from the fans' other responsive twitter friend, Peter Lenkov! (See above)
So yeah, MaryAnn McGarrett will be returning!!! (Not that we know if it will be immediately, though) But Yay, anyway!
And Mahalo Peter! You rock!