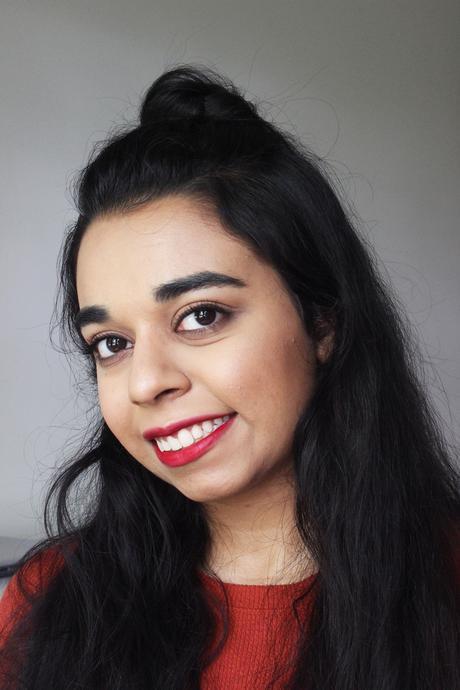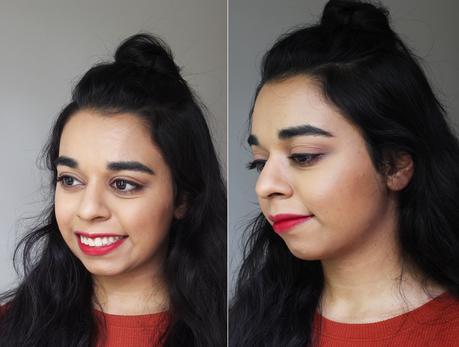 Hello everyone! Long-time, no-talk. Today I have a makeup post for everyone.
Before we start, I am going to be very honest and say that this post is very difficult for me to write. I don't know why, but I think the biggest culprit is that I think I have writer's block. However, I think the best way to get over it is actually writing.
Anyways, today's makeup look is inspired by Seolhyun from the Kpop group AOA. This makeup look is inspired by the look she wore towards the end of AOA's Excuse Me music video.
Her look was absolutely gorgeous!
She had beautiful dewy skin, light eye makeup, and a gorgeous warm berry lip.
I haven't worn makeup in a while, so I honestly think this makeup came out like trash, but I still took pictures and wanted to show it to everyone, you know, for funsies.
The look is very simple, there was just a lot of hiccups.
Base
Eyes
* At this point I was annoyed because the look was way too matte for what the point of the makeup was*
3. I used Colourpop x Jenn Im's Super Shock Shadow in Deux (talked about the entire collection ) all over the lid to make the eye look less matte.
4. I applied a cat-eye but it came out terrible, so I removed it. That is why it looks dark around the outer-v of my eyes. I also tried to use my Julep Gel Eye Glider in Rich Brown, but it was dried out :/
6. Then I applied the Elf Shimmer Eyeliner Pencil in Rose Gold to the inner corner.
Face
1. I was so desperate for a glow that I used a shimmer bronzer to do my normal shading. I used Ambient Bronze Light from the Hourglass Ambient Lighting Edit (talked about it here).
2. For blush, I mixed Mood Exposure and Luminous Flush, also from the same palette.
Lips
3. I blotted the edges of the lip color because it was way to harsh.
That is the final makeup look~
I know it did not come out as dewy as I hoped, but I think if you switch your foundation to something not matte and use flesh-toned satin eyeshadows, you should be good.
As always, show lots of love to AOA in the future (they're gonna need it...)
What did you think of the look?
What should I do next?