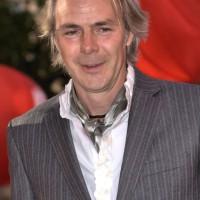 Known for quite a few successful comedy flicks such as "One Night at McCool's", "Agent Cody Banks" and "Pink Panther 2", filmmaker Harald Zwart's latest outing is based on the book "The Mortal Instruments" series by Cassandra Clare.
 The film is releasing nationwide Friday, and here's a brief chat with Harald.
MR: What was your biggest challenge in adapting the film from the book?
HZ: Adapting a book into a movie is a challenge in itself. The major challenge is to fit the sprawling narrative into the limited length of a feature film. When you adapt a very popular book, you have to make some difficult choices. You have to give up certain things for all kinds of reasons. Perhaps something doesn't work for the logic of the movie, or it's a stumbling block to moving the story forward, or simply for budgetary reasons.
We sought advice from Cassandra and did our best to preserve what's really important, and thankfully, Cassandra was very supportive of the choices we made.
MR: Do you feel films based on popular book series need to have a popular face in the cast to woo audiences?
HZ: I believe the passion and enthusiasm required to play a character on screen by the performers or actors is more important than casting a famous face.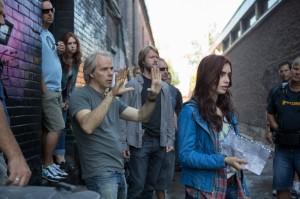 MR: Is there a sequel in the offing or will it be decided on the box-office returns of this part?
HZ: Mortal Instruments series does have a potential to become the next successful franchise in the movie segment. There is a huge demand for young adult novels to be made and showcased as movies to its audience and Mortal Instruments can deliver to its fans world over. We have already begun working on the pre-production of the next in series 'City of Ashes'.
MR: 'The Mortal Instruments: City of Bones' so far has received mixed reviews from critics. Does critics ratings matter to you at all or audience's reaction?
HZ: We make movies for our audience. Movies are a work of art and it doesn't matter what critics say about it. We make movies according to audience preference and what really matters is the audience liking them.
MR: You made quite a few successful comedy flicks, but since Karate Kid, you have shifted genres. Did you get bored of doing comedy films?
HZ: I have made many comedy movies and I enjoy creating such light hearted movies. But I would like to enlarge my audience and create movies of different genres which is what I have begun!
MR: Is there any other film besides 'The Mortal Instruments' series you're working on?
HZ: Currently I am working on the movie based on next book of the series, "City of Ashes".