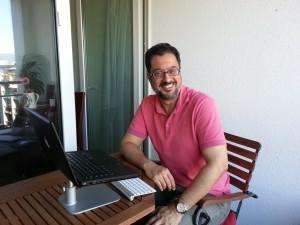 Geneva-based independent filmmaker Anup Singh, who is globe-trotting with his upcoming Punjabi film "Qissa", feels such movies are not appreciated by Indian audiences because they need to be viewed differently.
"Most good Indian indie films do not represent what is familiar. They are provocative. They challenge not only our habitual ways of watching a film but also our fixed ways of thinking about love, man, woman, morality and conventions. We, the India audiences, need to find ways of looking at these films differently," Anup Singh said.
"The reason most international film festivals embrace Indian indie films is because they suggest an alternate way of looking at and enjoying these films. And that suggestion encourages an audience that does not usually watch such films elsewhere to take a chance and go watch," he added.
"Qissa", which has already won the Asian Film Award at the Toronto Film Festival this year, received a standing ovation when it was screened recently at the 15th Mumbai Film Festival.
Featuring Irrfan Khan, Tisca Chopra, Rasika Duggal and Tillotama Shome in the lead, the film narrates the story of a Sikh who is forced to flee his village after partition in 1947.
"The film emerged from torment, heartbreak and discontent all of us carry when we think about what's happening in our nation today. It begins with the partition in our history to look at the discriminations and separations that we continue to sanction within our intimate family as well as social, cultural and political life," Anup Singh said.
"It quite simply attempts to travel within our history and our conscience to re-imagine our boundaries of identity," he added.
For the first time in his career, Irrfan Khan, known for essaying varied roles, will be seen as a Punjabi in the film.
Why Irrfan instead of a Punjabi actor?
"He is one of the few actors I know who does not build his performance by simply mimicking familiar mannerisms of the community his character might belong to. In almost every performance of his, he comes as a stranger, resourceful traveler, to the language, culture and milieu of the film," Anup Singh said.
"It is the risk he takes that allows him a true encounter with the world of the character, because nothing is predetermined. As Umber, the character Irrfan plays in "Qissa", is himself estranged from his home and country, it made sense to me to cast him," he said.
He defines the funding process of his film "nerve-wracking".
"I spent about five years trying to raise money in India. Many who read my script thought I was mad to make such a film, while others who liked wanted it to be made in Hindi with their choice of actors. It was nerve-wracking, but NFDC supported my project, but that was only part of the project," Anup Singh added.
"As I was losing hope, another project of mine won a prize at a few international film festivals. That allowed me to meet a range of international producers, including Bettina Brokemper. She agreed to produce the film with her partner Johannes Rexin. After that it took three years of Johannes' determination and cajoling to gather other European partners for the film," he said.
Anup Singh hopes for an "alternative distribution system" to help Indie films at least reach "limited audiences".
"No Indian independent filmmaker believes that he or she has made a blockbuster of the Salman Khan kind. We all are aware that our films will reach a limited audience and most of us are happy with that. We only ask that we be helped to reach at least that limited audience. Since the 1970s, there has been talk about alternative distribution system. Hopefully, that will find the light of day soon," said Anup Singh, who has also made "The Name of a River".
"Qissa", which is getting ready for release soon, was also screened at the ongoing Abu Dhabi Film Festival.
Anup Singh believes the film will cater to multiplex audiences because "an audience that remains vulnerable to its inner spirit and is fearless about celebrating life in all its complexities will find "Qissa" an experience that they will carry with them for the rest of their lives," he said.
This interview was originally written for IANS news wire.