Joel and Josh of ZooFaroo.com asked if I could help share with EnvironmentGreen readers a little bit about their website. ZooFaroo is an online social marketplace and resource site where people are encouraged to trade, buy, sell, barter, and promote themselves within in their community. Stop throwing your items away and get them into the hands of people who can or want to use them.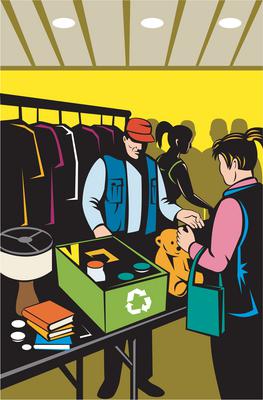 Visit ZooFaroo, to add a post or two of your own, then browse the site and leave some reviews. Showcase your professional skills, or get creative and offer up that old washer and dryer in your basement in exchange for help fixing up your backyard! It is a community of equality, balance, and fair trade.  It's fun, functional, and productive – it is ZooFaroo!
REDUCE – REUSE – RECYCLE
 ZooFaroo is currently only available in the USA, but there are plenty of similar item exchange / resell  sites available in Canada as well that offer the same great intention of providing you with opportunities to have someone else reuse stuff that you no longer want.