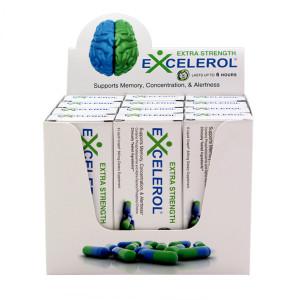 If there is something out there that will help me with my memory and concentration, I am a strong proponent for trying it, When this "brain supplement" calledExcelerol became available in exchange for my review, I decided to try it.
What Is Excelerol?
Excelerol is a supplement that is designed to enhance your mental capacity and function.
What Benefits Does Excelerol Have?
When you start taking Excelerol here are some of the amazing benefits Excelerol says you can expect:
~Improved memory recall (this is great if you're in a high-pressure academic environment)
~Better concentration and focus
~Slightly improved energy levels
~Overall improvement to cognitive function
What Exelerol Says:
Scientifically Formulated; Supports Memory, Focus, & Alertness. This product is pioneering advancements in brain health. Clinical studies show that the ingredients in this product are key to improving your memory, concentration, and alertness. Powered by superior ingredients such as citicoline and phosphatidylserine, This is a non-prescription brain-health formula that can help support your most valuable asset - your brain.
Advanced 100% vegetarian liquid capsules allow for rapid absorption. #1 Doctor Recommended Brain Health Supplement.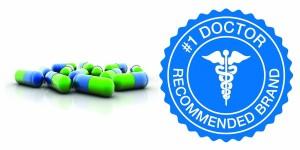 Excelerol Review Conclusion: Should You Take It?
If you're looking for a great supplement for memory and concentration, then maybe you should give Excelerol a try! Whether you're needing a brain boost to get through a tough study/exam period, or you're struggling a bit at work or in life generally, Excelerol might be the thing that can help.
Where can you purchase Excelerol?
You can purchase Excelerol it on Amazon by clicking !
It would be great if you would stay connected with me!! You can follow me on Twitter @DebiL1611, like me on Facebook at 2014 and Beyond, circle me on Google+, follow me on Tumblr, Instagram and Bloglovin', subscribe on YouTube, or connect with me on LinkedIn and Pinterest.
Please make sure to visit my homepage and subscribe to my blog for more great posts on running, fitness and lifestyle topics as well as food, product, music and book reviews, and more!