Every woman's vanity box is never complete without a kajal, be it in a pencil, retractable or even a tub.
Today's review is about Faces Kajal. So let's start.
Price : Rs 99 for 3g
My Experience
The kajal comes in square lipstick like packaging with a small mirror which is great for touch ups. The cap snaps shut and won't open on its own if it carried in handbag.
The texture and pigmentation of this kajal is just too good. It is really soft and a single swipe gives a nice jet black line. No pulling, tugging or stinging. It can be further thickened as per your preferences, whether you like to wear thin lines or thick lines. I tried this for lining my waterline, upper lash line, lower lash line and even tight lining. (Still trying to get a hang of tight lining) and it never stung my eyes. It's the blackest black kajals I have come across.
The Faces kajal stays on my waterline for almost 5-6 hours, although it starts fading after about 4 hours. On my upper lash line, it kind of smudges because i have oily eyelids. Even when it smudges a bit on upper or lower lashline, it can be easily wiped with a cotton swab without giving any racoon eyes.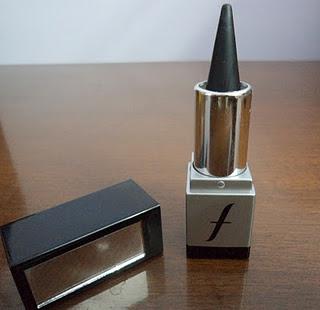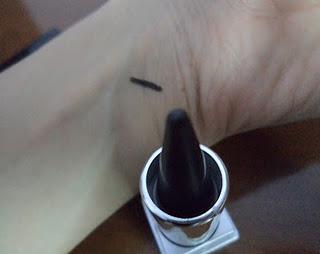 To sum up
Did not sting/irritate my eyes
Very reasonably priced
Easy to carry packaging and wont open in your purse.
Super pigmented black shade
Smudges very little and can be easily removed with a cotton swab or tissue.
Soft, smooth and creamy texture, applies easily on the lids/waterline without any tugging.
I love it. What about you ?
A small tip for all brown eyed girls. If the color of your eyes in brown or light brown (me included), rather then back, try a pigmented brown kajal. It looks wonderful. Try it. Brown kajals and kohls make your dark circles even less prominent. Tried and tested by Yours Truly.
:-D