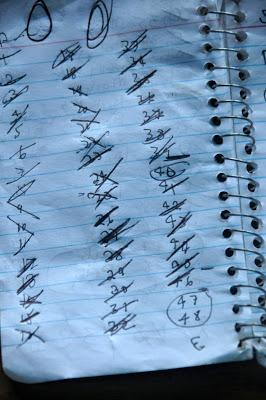 So, those crossed out numbers are the chapters I've read to myself and tidied up where necessary.  40, 47, and 48 are not yet completed, awaiting the trip to the Asheville Library. E is the (brief) Epilogue which may have a bit added after my research trip.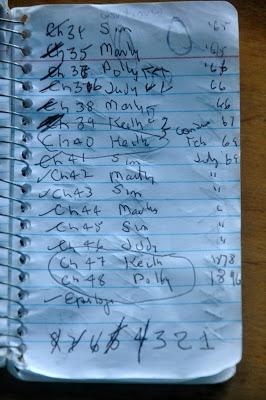 This little notebook is full of questions and answers -- some not exactly legible. As I neared the end of the book, I had to remind myself of children's names and ages and whether various ones called their parents Pap or Daddy or Papa and Mommy or Mama or Mam.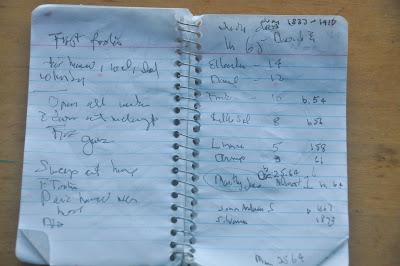 I still have things to find out and today I'm off to the Marshall library to find out what stores were in Marshall in 1861 and was there an undertaker. And what churches were in Shelton Laurel during the Civil War.
Tomorrow, if nothing don't happen, it's off to the Pack for a look at Col. Allen's pamphlet. Then to finish those three chapters!
If things go well, I will send this novel off to my agent next week and breathe a huge sigh of relief.