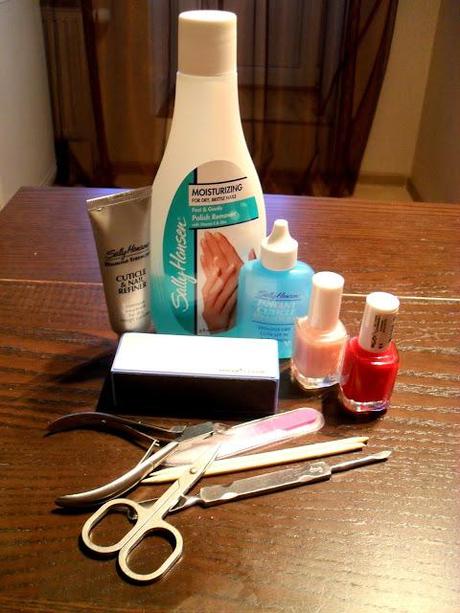 I'm literally inseparable with my Bioderma Atoderm Mains Repair Hand Cream for dry and damaged hands. It's crème de le crème in hand care, being very rich but not greasy, moisturizing but leaving no sign of its presence on my hands, almost odorless but feeling very luxurious at the same time. There are loads of creams I still want to try, something like L'Occitaine everybody's raving about; there's the cutest shop on Nevskiy I'm planning to drop by sometime, but I think in winter I'll be always remaining faithful to Bioderma. Brilliant, brilliant, brilliant!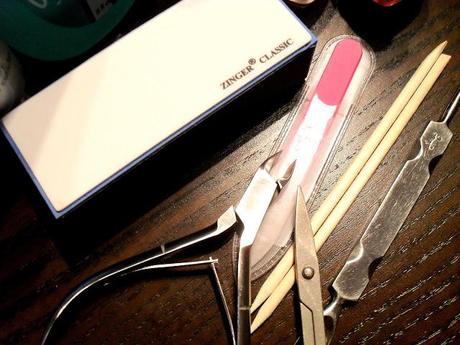 As far as all the other hand care related items go, I'm a

devotee

of Zinger. My glass nail file, buff, cuticle pusher, cuticle nipper and orange wood cuticle pushers are from Zinger stockist I found in the shopping mall here and the place is an absolute nail heaven! They have all kinds of tools for nail care and hair care and they do carry other brands as well, but mostly it's Zinger-amaziness. Sally Hansen is my top pick when it comes to enhancing the general appearance Instant Cuticle Remover and Cuticle and Nail Refiner help me keep my hands looking fabulous between manicures. And I'm smoothly changing the subject to nail polishes.  I used to be such a junkie! These days I try to buy a few every now and then and go through them real quick so that the polish is still great quality when I'm finished with the bottle. My two winter favorites are Essie Russian Roulette#61 and Essie Muchi, Muchi. They are both gorgeous. Maybe I'll pick up something glittery next time I shop, for a bit of a festive vibe, not sure about that yet. If you have a glitter nail polish you really like, please leave me a comment telling what the name is and I'll check it out.