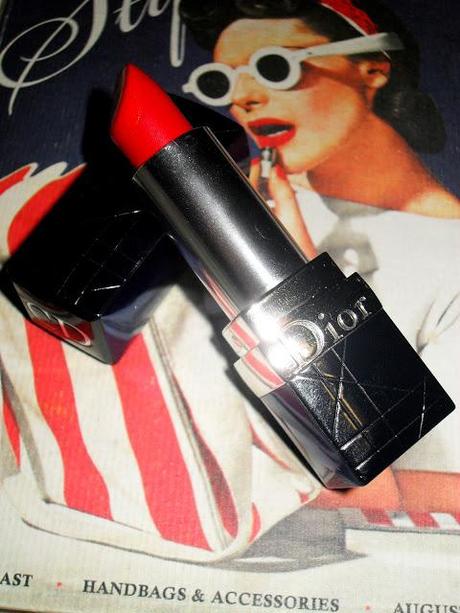 Red lip is something that will always mesmerize me. The perfect lip is only red one, it's very daring and a definite show-stopper. I have two ultimate beauties that create that femme fatale effect for me. One of them is

Christian Dior Celebrity Red #999

. Don't think you can purchase it anymore, it's been discontinued, but it's so good it deserves a review I think.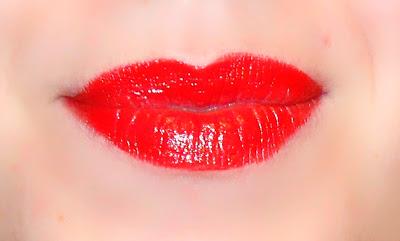 photo is taken with a flash, lipstick applied in one coat straight from the tube
It's an intense red with orange undertone, Celebrity Red associates with the red curpet for me not only because of it's name but also because of the color itself.  I can easily imagine someone like Penélope Cruz or Cameron Diaz showing it off with a killer smile during Festival de Cannes. 
The formula is very creamy with an incredible color pay off and longlasting at the same time. It stains my lips into the most luxurious and chic warm red shade and stays put until I actually decide to take it off. I'm not saying it would last you through your meals but it doesn't 'miraculously' disappear from my lips as it happens with some other lipsticks. I'd say I wear it for approximately 3 to 5 hours and it does a brilliant job.

Rouge Dior Celebrity Red

is absolutely adorable as a hint of color too, you can have a look at a make up I did with it here.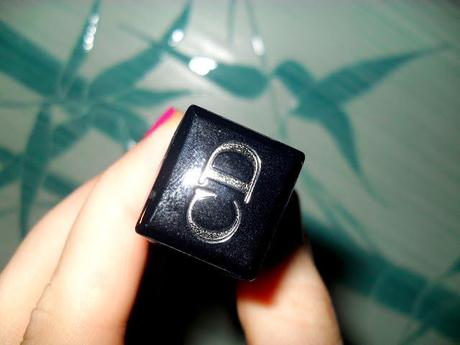 I absolutely love the packaging of this lipstick: the midnight blue case, signature canework motif on it, CD imprint on top, metalic detail. Very classy!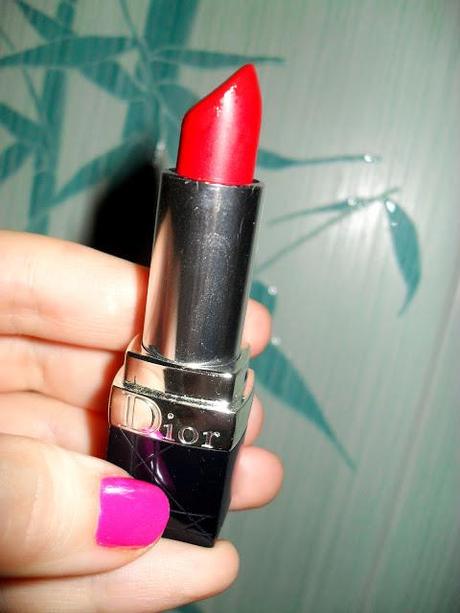 Dior did create a lipstick very similar to Celebrity Red, it even has the same number - 999. It's called Ara and it's basicly an identical iconic red. So... well done, Dior! Colors like Celebrity Red should never disapper!