It's that time again a round up of some fun events around town worth checking out this week.
Tomorrow (Tuesday):
at The Townhouse, Sacramento's own dancy-dance-fun band
!!! (chk chk chk)
with
Who Cares?
,
Tickets are only $7
in advance and these guys and gals put on one helluva show.
I had the pleasure of seeing them play at Humboldt State years ago.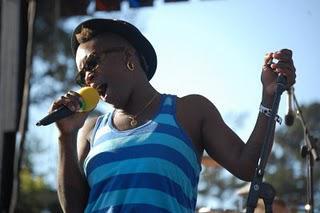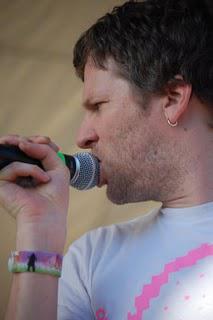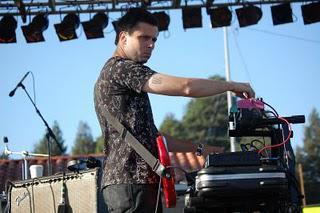 Photos by Melody Stone
Such a good show.
Saturday, April 16:
Old Sacramento Speakeasy Crawl
- starting at River City Saloon, 916 2nd Street. Like history and cocktails? Well here's an event especially tailored for you. Tickets are $10 and are currently wait listed, so this might be too little to late. Tickets for the May Speakeasy Tour go on sale April 18th, so keep your eye out for that or try to crash this one.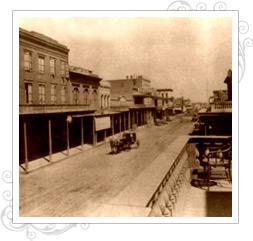 Sunday, April 17th -
A Doughbots Garage and Bake Sale! 
I interviewed this amazing pastry master, Bryan, about his up and coming gourmet doughnut company, Doughbots a few months ago and we've been waiting him to get a storefront or kitchen running so he can sell the doughnuts. Forget anything you've ever known about doughnuts, these things are magical. Varieties made entirely from scratch and deep fried in soy oil include Meyer lemon, blood orange, white Russian (The Dude), bacon maple, hot pepper and dark chocolate... oooh my mouth is watering as I type this.
So Sunday, stop by for a doughnut and maybe some old junk. Who doesn't love a garage sale?!?
The sale runs from 9 am to noon and takes place at Doughbot Test Kitchen/HQ, 2937 La Solidad Way.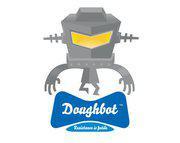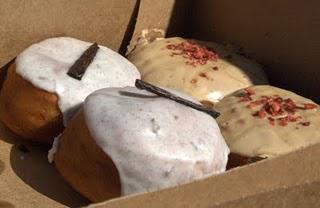 Doughtbot's vegan vanilla bean and vegan bacon maple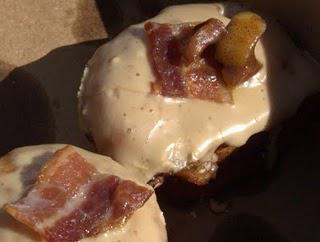 Bacon maple doughnuts