Good morning, peeps! Happy holiday! It is Chinese New Year here so we have a day off and let's say a loong weekend to rock as i will post another beauty product from Etude House! YAY!Recently Etude House has launched their new line of lip product called Color In Liquid Lips.It comes in 20 colours which are sooo pretty.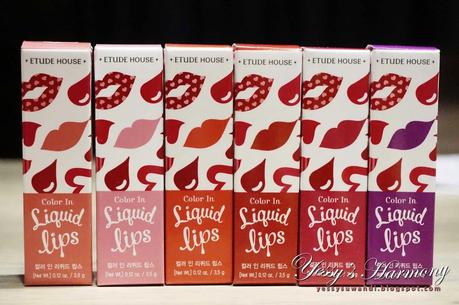 And as always, Etude House products come in a very fancy packaging! Lips pattern combines with colorful strap and white fonts do make a CHEERFUL feel.
I took 6 of them in review purpose, they are: BE101 a natural nude colourPK005 a greyish pale pinkOR205 a bright fresh orangeRD301 the one to make abold red lipsPK009 dark magenta shade andPP502 super purple liptint (i feel so curious about this color, that's why i wanna review it, LOL)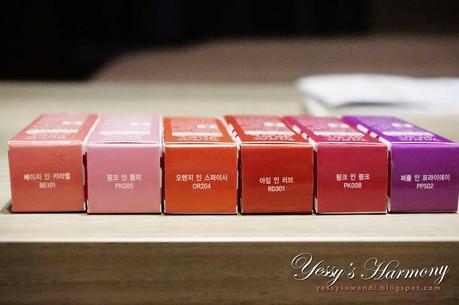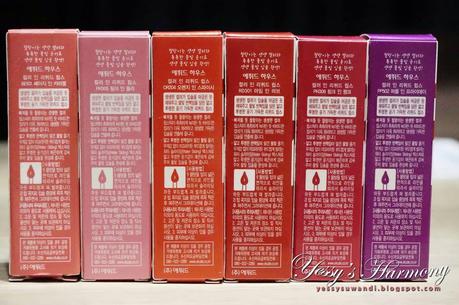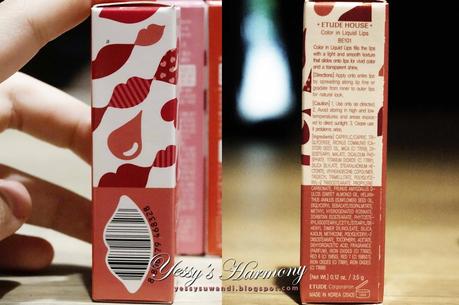 Inside the boxes, there are a veryyyy cute liptints!! I love love love the way Etude House create this 3D effects of their products! It looks like a lipstick but it is not.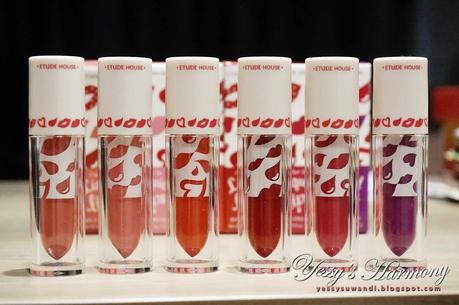 Take a closer look! The bottle made from double glass, the outer one which is made from clear glass and it contains a lipstick look-alike another bottle.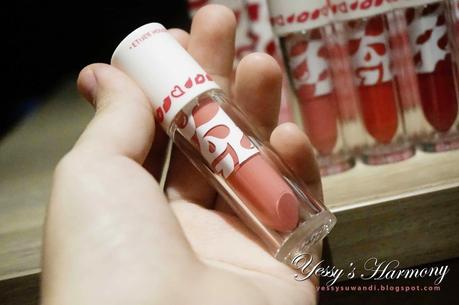 Open it and you will find an almond-shape lip brush. Reminds me of another liptint product from Etude House like Color Pop Shine Tint.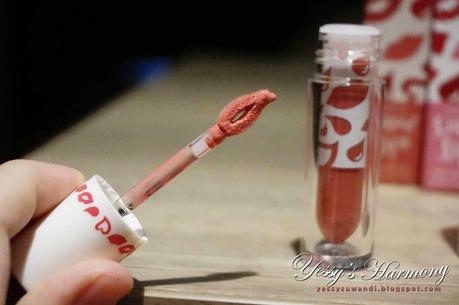 Let's swatch it then!BE101 look so similar to PK005 by the way. The texture is sooo creamy and yess it is SUPER pigmented! I only need a layer to have this intense color.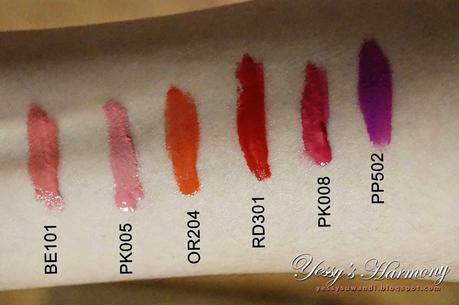 And these are how they look on my lips.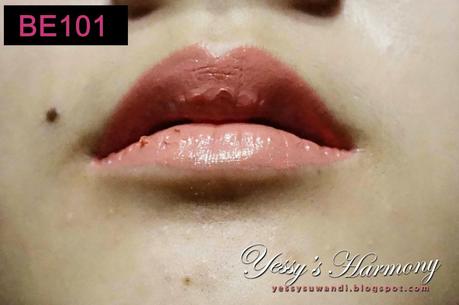 Pardon my chappy lips >_<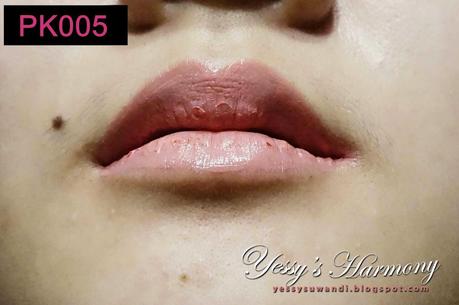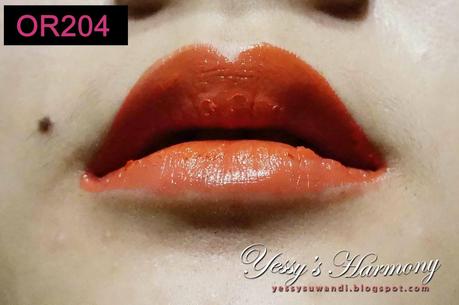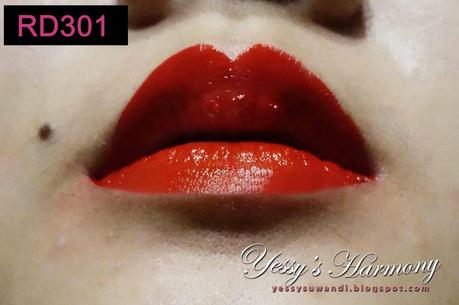 The RD301 was a masterpiece, the red color is so bright and intense.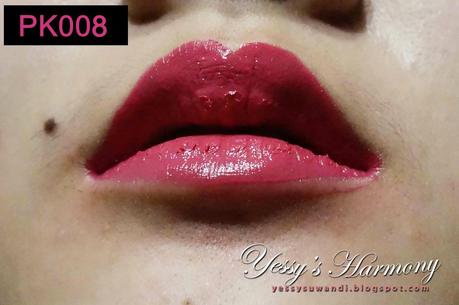 I lovee this color! It looks just soo sweet to me.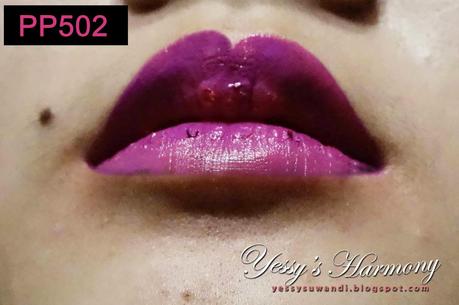 How do you think about this color? I dont think this color is wearable, IMHO.
And as alwayss, you could buy this pretty babies at
www.bellsetudehouse.co
for only IDR 115,000I think they are the only Online Store who has Color In Liquid Lips in ready stock so far. And don't forget to apply YESSYSHARMONY at check out to get 5% discount.Well, that's all i wanna share! Have a great holiday!Lotta Love, Yessy.