Summers are at their peak! The rising temperature and heat vibes are making everyone go crazy and long for beach vacations :p This year Jabong launched one of the most tempting Spring/Summer collection that displayed variety of clothes, accessories, bags, shoes, etc to suit everyone's style taste.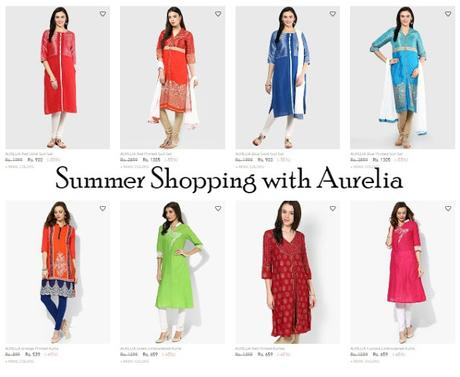 Ethnic Summer Shopping with Aurelia from Jabong.com
I was tempted to pick up some summer goodness for myself :p For summers, I like to wear something which is light weight, comfortable to wear and at the same time look elegant. My search for that perfect outfit ended up with the brand – AURELIA. I personally love wearing Kurtas and Anarkalis to my college daily because it flatters my body type the best and Aurelia offers Indian wear with modern designs that personifies elegance and grace perfectly.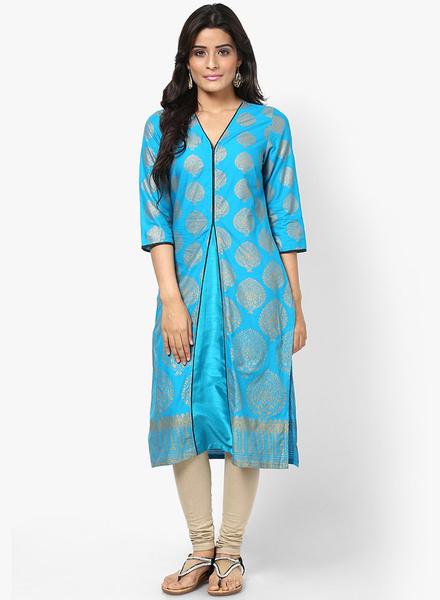 Aurelia Blue Printed Kurta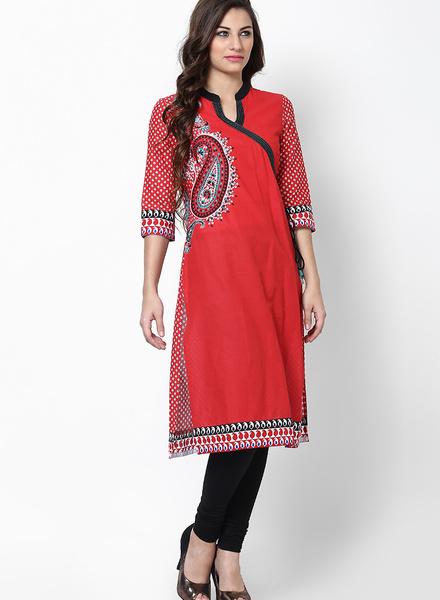 Aurelia Red Printed Kurta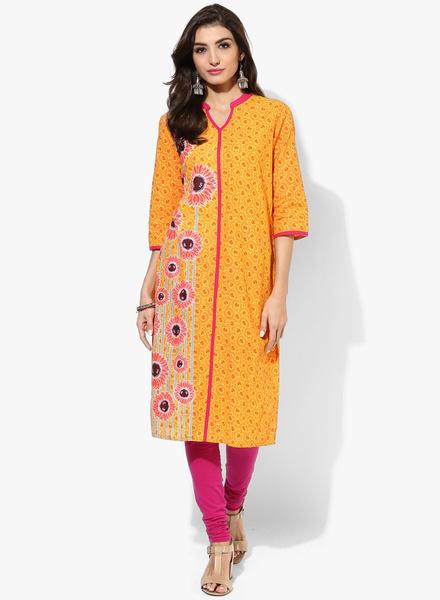 Aurelia Yellow Printed Kurta
Aurelia's collection are full of abstract and funky prints, layered looks, anarkalis, Kurtas with sleeveless capes and unusual quirky prints. The collection at Aurelia includes lots of fun prints, floral embroidery and various other designs and styles for women that will suit everyone's style. The colors are also very delightful and summery. The fabric of the collection is also chosen on the basis of what a woman chooses to wear on an everyday basis. The outfits are made up of light and comfortable clothing that is very breathable and pleasant to flaunt. It combines grace with ease and presents a new class of dressing. Their designs have been seamlessly incorporated into the conventional styles keeping it traditional, modern and versatile making it perfect for both day and night.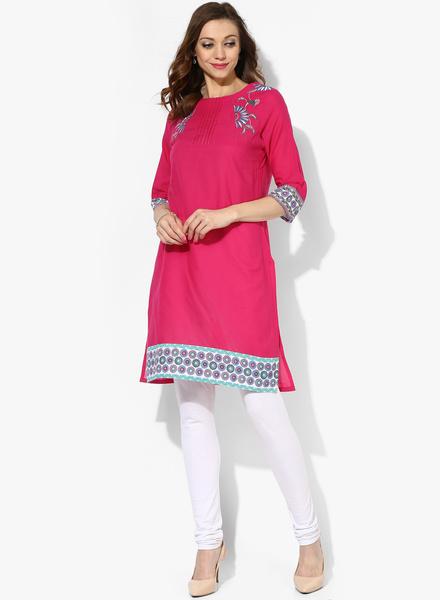 Aurelia Fuchsia Embroidered Kurta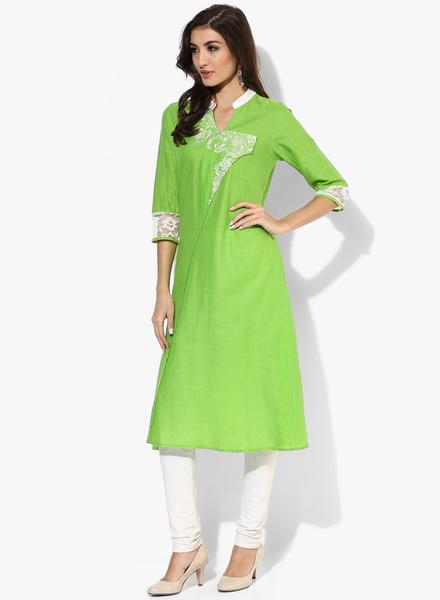 Aurelia Lime Green Embroidered Kurta
I picked up this navy blue colored cotton Kurta with mandarin collar. The attached sleeveless jacket has peacock feathers printed with string tie ups at the front. The Kurta is super comfortable and wearable for summers! I pair this with W for Woman fuchsia colored leggings that I picked up from Jabong a year back. I'm super impressed with quality of the item and they are totally worth the price.
Price : Rs 1199 (currently OOS)
Bought from Jabong.com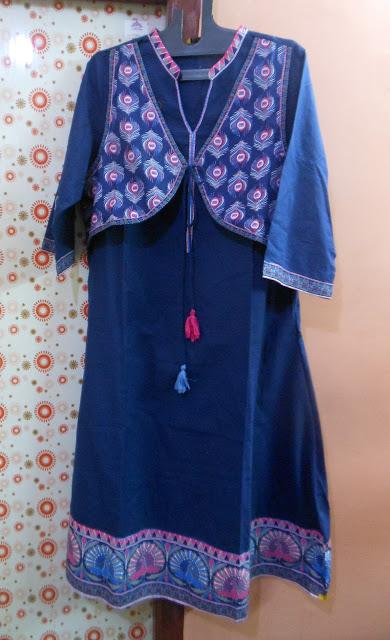 Ethnic Shopping with Aurelia : Navy Blue Printed Kurta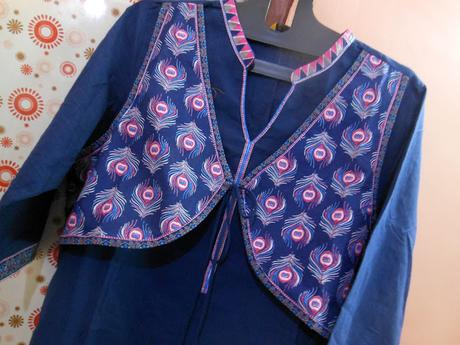 Ethnic Shopping from Jabong.com : Aurelia Navy Blue Printed Kurta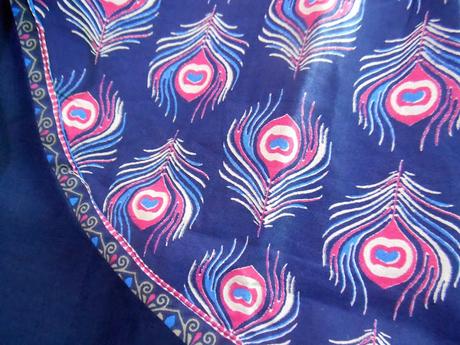 Ethnic Shopping from Jabong.com : Aurelia Navy Blue Printed Kurta (a closer look)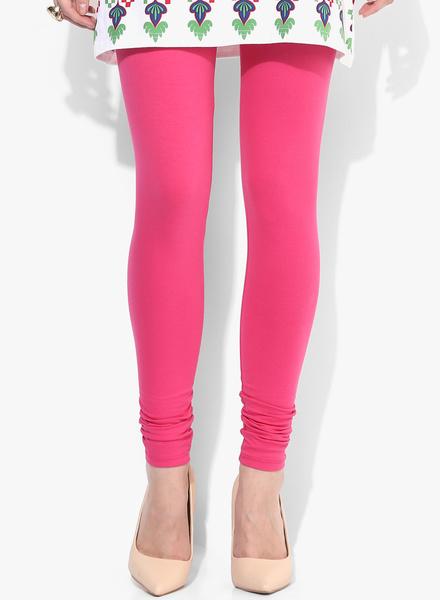 W for Woman Fuchsia Leggings