A number of media and stakeholders formed an eager crowd at Gate 4 of the Ninoy Aquino International Airport (NAIA) Terminal 1 (MNL) last July 9, 2015, myself the aviation geek included. We weren't waiting for Katy Perry nor Taylor Swift, but we were there for a handful of VIPs, and more importantly, the star of the show, the inaugural flight of Ethiopian Airlines. Read more…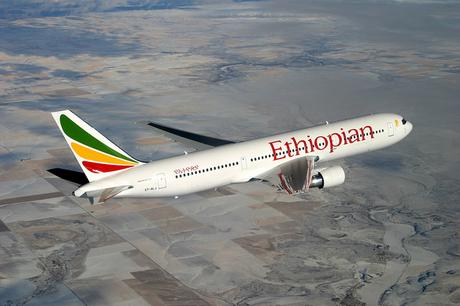 It was around seven in the evening when Ethiopian flight ET628 from Addis Ababa via Bangkok arrived at the airport on-time. The aircraft, a Boeing 767-300ER series (registration: ET-ALP), was met with the customary water canon salute and ribbon cutting to mark the momentous occasion. We were peering by the window as the flight landed, and I was giddy as a schoolchild.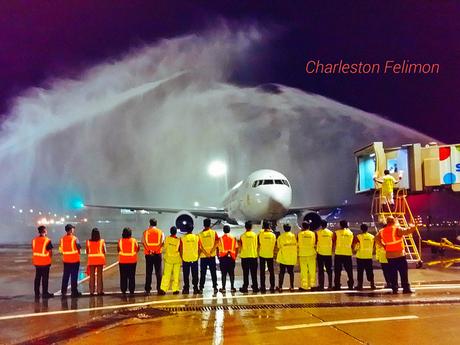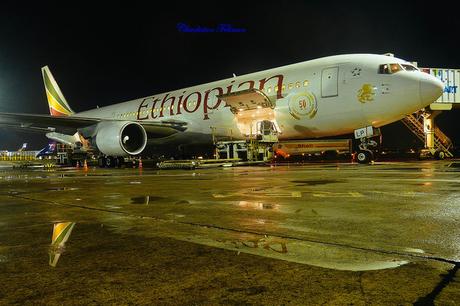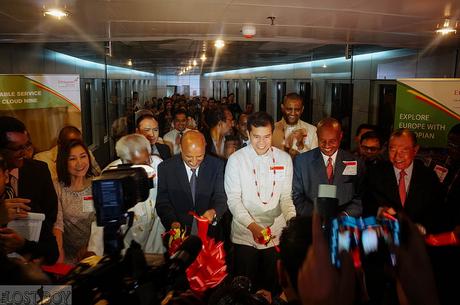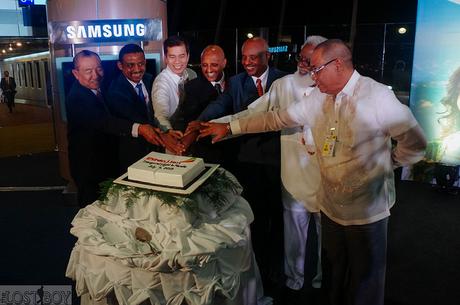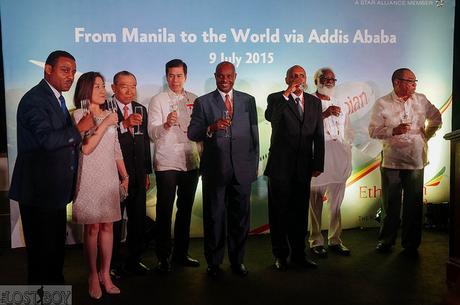 The arrival of Ethiopian Airlines is something to be truly excited about, after all. Linking Manila with Addis Ababa with a direct flight means that the country is opening up to Ethiopia—with which we share cultural and economic similarities—and the rest of Africa. And with fiercely competitive Middle East carriers dominating the foreign ones that serve our country, it is admirable that one African airline—a Star Alliance member at that—had the boldness to open up shop here.
For years, we've been limited to few key African cities, such as Johannesburg and Nairobi, precisely because these are the only ones the foreign airlines here serve via their hubs. Although codeshares and alliances have made networks more far-reaching, going to places like Mombasa in Kenya and Accra in Ghana entails several hops—meaning more time spent in transit and more money spent on flights. But with Ethiopian, Mount Kilimanjaro in Tanzania is a mere two flights away, thanks to its own impressive network of 91 destinations (52 in Africa) that spans across Europe, USA and Canada, Asia,  the Middle East, and its own continent.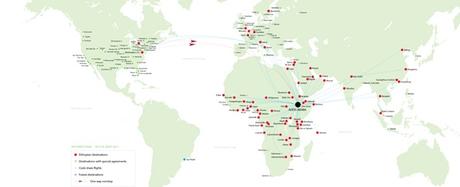 As I was eager to try the airline, I took the liberty of researching extensively about it, both for myself and those unfamiliar with it.
For starters, it operates the youngest and most technologically-advanced fleet in the continent, with its aircraft averaging in age at 6 years, according to Planespotters.net. Of its 71 passenger and cargo aircraft, 17 are propeller from de Havilland Canada, serving regional and domestic routes, while the rest or 54, including six exclusive for cargo, are from Boeing, flying medium to long haul routes. Their Boeing fleet includes 13 of the new 787-8 Dreamliner, one the most celebrated aircraft today for its fuel efficiency and the use of composite materials in its construction.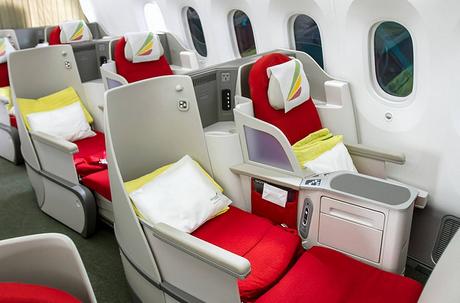 The Manila-Addis Ababa v/v route that makes a stop in Bangkok both ways is served by Ethiopian's Boeing 767-300ER, as mentioned. The aircraft's business class, ingeniously called Cloud Nine, accommodates 24 guests in seats arranged six abreast in a 2-2-2 configuration, while the economy cabin has 211 seats arranged seven abreast in a 2-3-2 configuration.
I asked Ethiopian's CEO himself, Mr. Tewolde Gebremariam, what about the airline's product that sets it apart from the others. He claimed the seats are comfortable, especially their full-flat seats on the Boeing 787 Dreamliner. However, what truly differentiates the airline, he said, is the hospitable service, proven by the awards it has received that includes SKYTRAX World Airline Award for Best Airline Staff Service in Africa 2013.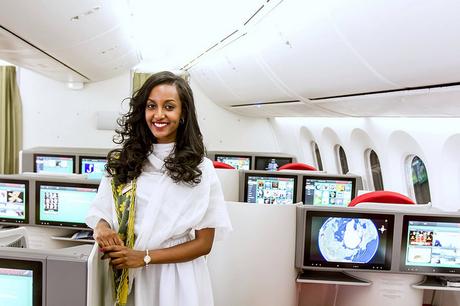 Speaking of awards, the airline has been lauded by various organizations not only for its service but also its reliability and overall product. Just this year, Air Transport World (ATW) named it Regional Airline of the Year, in addition to accolades that have named it the best airline in Africa.
Lastly, it is the largest and most profitable airline in Africa, commanding a lion share of the aviation market in the continent and exhibiting record growth as a company.
Ethiopian Airlines flies from Manila to Addis Ababa via Bangkok three times weekly on Tuesdays, Thursdays, and Saturdays, departing MNL at 10:00 PM and arriving ADD at 6:30 AM. Meanwhile, the flights back also via Bangkok are operated on the same days, departing ADD at 12:40 AM and arriving MNL at 6:45 PM. Bookings may be done through www.ethiopianairlines.com.
Some photos are courtesy of Charleston Felimon of the Philippine Planespotters Group.