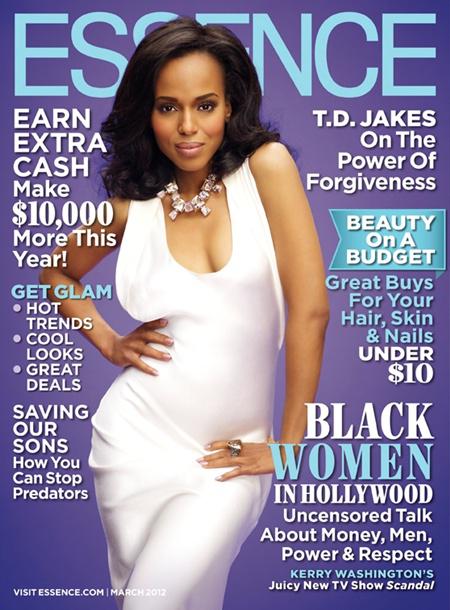 Django Unchained and Scandal actress Kerry Washington graces the cover of Essence magazine's March 2012 issue. Discussing the changing landscape of Hollywood, especially when it comes to Black Hollywood, Washington is proud to be a part of the "movement".
"I think it's a really special time to be a woman of color in this business. The landscape of who has the power is changing. We are in more influential positions and are able to have a say in the stories that are told. I feel very lucky to be in the business now…"
In related news, Washington will be honored at Essence magazine's annual Black Women in Hollywood event this month. She joins fellow honorees Shonda Rhimes, Octavia Spencer, Paula Patton and legendary actress Pam Grier.