I felt somewhat dismayed that I only found out about Erawan Tea Room recently, for in the many times I've gone to Bangkok, I've only gone to tea salons available also elsewhere. And apparently, I've long been missing out on their afternoon tea, an experience up to the standards of the Grand Hyatt Erawan Bangkok but offered at an affordable price. Read more…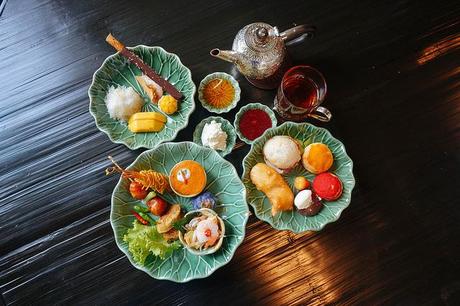 Erawan Tea Room is located inside Erawan Bangkok, a landmark that hosts a number of upscale and designer boutiques. The mall is adjacent and connected to the imposing Grand Hyatt Erawan Bangkok, which operates the tea room in accordance to its high food and beverage standards.
The interiors of the Erawan Tea Room exude an attractively elegant marriage of Thai and Old World allure, thanks to the design inspiration of world-renowned Tony Chi. The fancy décor complements the opulent furnishing tastefully, while the ambient lighting creates a calming effect. I must say it looks and feels better than some of the more expensive tea salons I've gone to.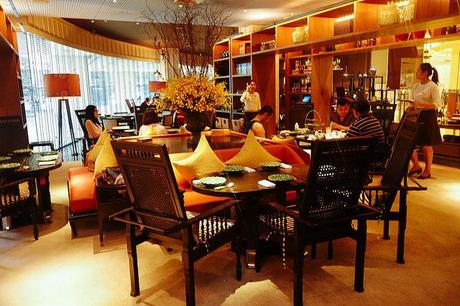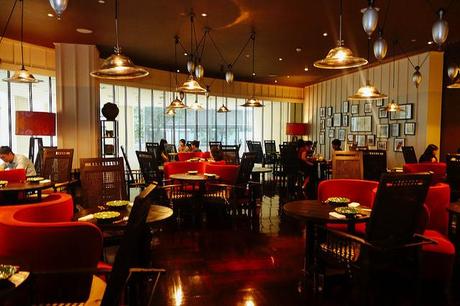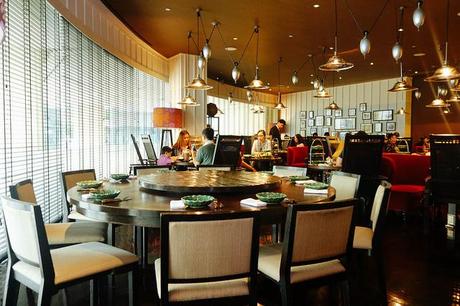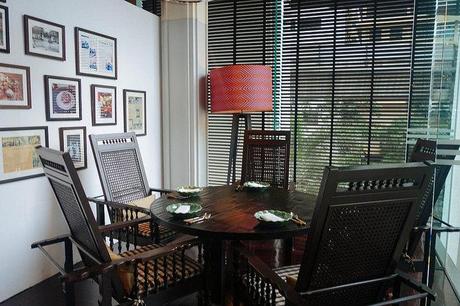 I fortunately went on a not-so-busy timeslot, so I was afforded a splendid table by window facing Erawan Shrine by one of their friendly staff. Erawan Tea Room's Thai-inspired afternoon tea runs daily from 2:30 PM to 6:00 PM, and it's an exceptional value at 400 THB (~550 PHP). Including a choice between coffee or a pot of their exotic and signature teas, it comes with: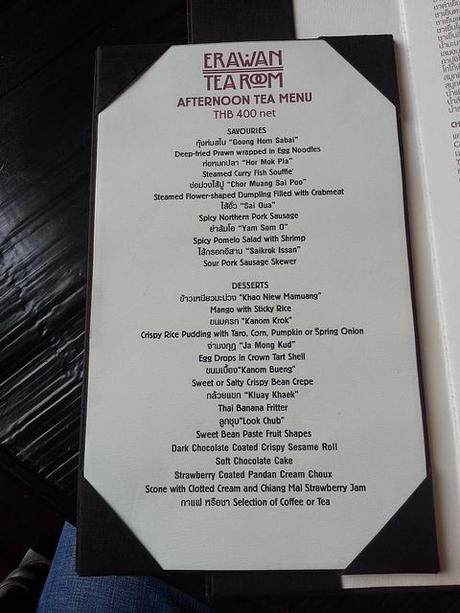 I was pleasantly surprised that my set came with one each of what was listed. The selection of savories and desserts was overwhelming—it was an excellent, sizeable array of Thai treats complemented by classic teatime favorites. My top picks were the scone with clotted cream and Chiang Mai strawberry jam, the spicy Northern pork sausage, and of course, the mango sticky rice. I downed almost everything with cleansing cups of tea sourced from the Himalayas.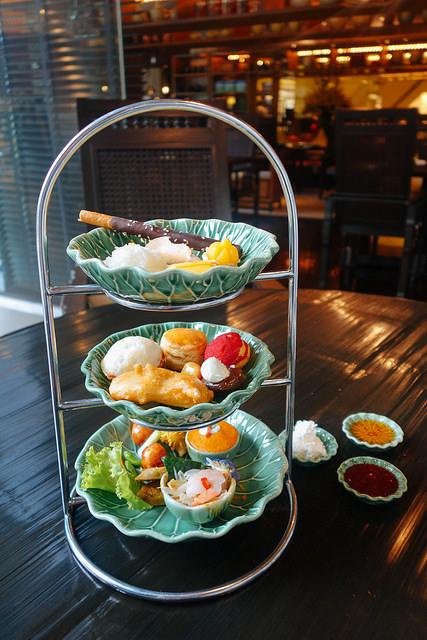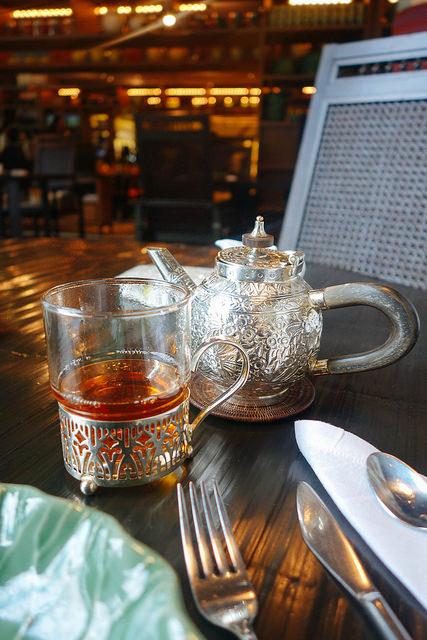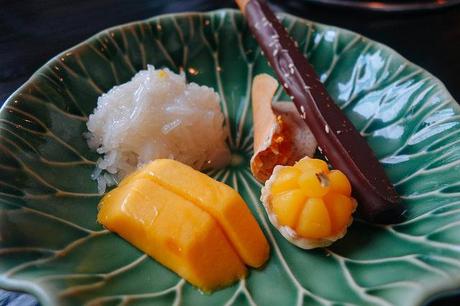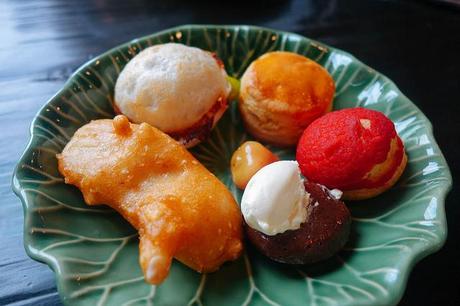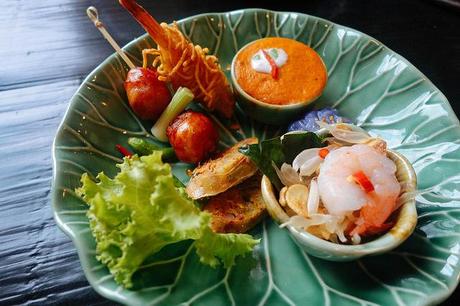 Thankfully, I skipped lunch that day because their afternoon tea set was quite filling—aside from being tasty and exquisite, of course. Truly a must-do in Bangkok, afternoon tea at Erawan Tea Room provides guests a first-rate Thai dining experience at an affordable cost.
ERAWAN TEA ROOM
2/F Erawan Bangkok (beside Grand Hyatt Erawan Bangkok), Ploenchit Road, Bangkok, Thailand
Telephone: +66 2254 6250
Email: [email protected]
Website: www.bangkok.grand.hyatt.com/en/hotel/dining/ErawanTeaRoom.html
Note: Afternoon tea is served daily from 2:30 PM to 6:00 PM.