We'll be honest, we woke up this morning in desperate need of a pick-me-up, and it's only now, at half past 4, that we've been capable of finding one worthy of writing about. You may have heard of MONSTA from a previous review, well, their name has since changed to I See MONSTAS ... but their sound is just as incredible, and new single, Evolution, is one that we want to see go massive!!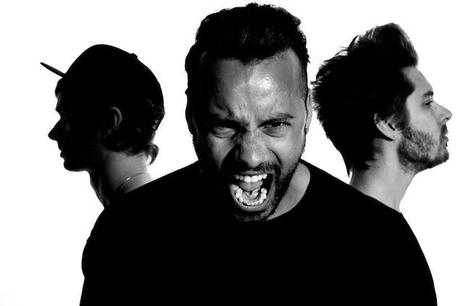 The pulse from the second it starts suggests that something pretty big is gonna hit you eventually, although, you're made to wait for that moment. The vocal, as always with I See MONSTAS is somewhat of a marvel that doesn't really have any rivals in the industry as of yet ... we just don't understand how this hasn't made it to the absolute top yet.
The sound is most definitely comparable to that of The Prodigy. The Prodigy have, relatively recently, received a God-like status in their own genre and, whilst we can understand why, we don't see why I See MONSTAS couldn't knock them from that spot given a few years and a few more hits like this.
The way in which Messiah worked was somewhat different to this. In Messiah, the contrast, albeit pretty big, was not nearly as gargantuan. The vocal, on both, is however what sets them apart and, no matter who we compare everything to, we can't shy away from the fact that this is new, this is different, and this is brilliant!!
Paul.