It is a special- thanks giving post, for someone who is genuine and gentle!
Yes! to appreciate, to promote a product and it's customer care service.
The credit goes to Enter Multimedia
A product distributed by Fortune Marketing Pvt. Ltd., India
I had purchased an Enter Bluetooth dongle from Tirupur's one of the leading computer sales and service store for INR. 200 (Indian Rupees Two hundred) on May 2012.
It was working good until last week and suddenly failed to work. I was shocked and felt like cheated or spoiled with a product of such a low life. Later I choose and decide to go for claim of warranty and searched the web and found the official website of Enter Multimedia products and contacted the service center at Chennai. They instructed to go and claim the replacement from the Computer Sales Stores itself and if not so (when they refuse to replace) to send them, the product with my address and contact number. Unexpectedly the store's representative denied the replacement citing his dealer's position not to entertain the warranty as the amount is too low for operating to claim. And contacted the Chennai service center (Fortune Mktg PL). They provided me the address to which I have to send the Bluetooth dongle. I doubt you all! how much you could believe it?! But it is! I had sent it on 22.06.2012 and received replacement as a fresh piece through On dot Couriers this after noon. Have a look at the parcel via images posted below..!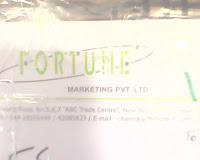 View 1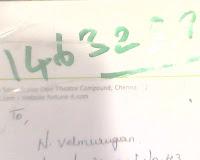 View 2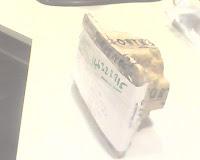 View 3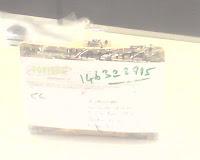 View 4
And the uncovering video is..,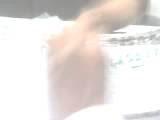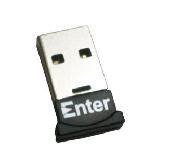 Bluetooth dongle
The size of the instrument and the package was quite unbelievable. But shows their care and service. Hats off to the Product and their team of Marketing.
Last but not least!
I have purchased a PC around Rs. 9800.00 (excluding Monitor, Keyboard, Mouse, Speaker, Headphone) from that Computer Store earlier. But they denied to spend Rs. 20 (Courier charges) + 4 Phone Calls (@ INR 0.50/minute), may be coming Rs.30/- as a whole to get a replacement
But the distributor of the product, stands high on the minds of the Customer (Me) and wondering how would it be?, if every merchant to be so good!
With love Vels
posted by: vels / http://www.velsprim8.blogspot.com