Just  praying and hoping daily all goes well.  I have never been so nervous in my life.  I wanted to have peace about it, and then… I began to be more concerned for her…so until she really comes to live with us, I won't really feel as content as I need to.  But I will take her into prayer, now in order that she might have peace. I am going to enjoy sharing a lot of knowledge with her.
I am learning God  always loves me through my situations. I just realized this today. I  am gaining a resolve in my life  I have never had before. Not in  a very long time. It has to do with making my family complete.  as much as I  have in my heart for children, it seems I could never have them long enough to stay in my home.  Soon, that will change.
And for that, I am grateful.
There's a scripture that says :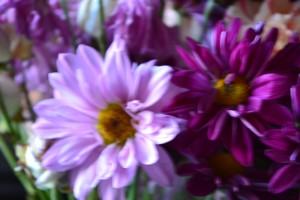 By JennRene.
" When the Lord restored the fortunes  ( or captivity) of  Zion, we were like those who dream. Then our mouth was filled with laughter, and our tongue with shouts of  joy; then they said among the nations,"The Lord has done great things for them."  The Lord has done great things for us; we are glad." Psalm 126:1-3
I really think the word of God says enough, but to let you know what dreams coming true feels like, I must introduce you to my God.
Zion is  known as or  called a "Sunny place."'
It's funny, because I never expected that I  will tell my dreams about  sunny and  completely divine places, but I remember praying a prayer once: "Lord, show me Zion." I may have well  asked for God to show me His glory, … because God being honored in such a humongous way helps bring others to Him.
He is  faithful. That's why I serve God. I have never been disappointed.
Once of the  wonderful things I did before I asked God for  my time to be restored. I never seemed to have , was GIVE GOD my time. After praying for this for several years, God answered. I have never seen  God answer my prayers so  specifically! I contribute this to years of sweat and tears working tremendously hard outside of Zion;  and  able to a turning over, of you will… of  myself and my work.
And when I thought that I might be disappointed, He still allowed me come out in  shining colors! "Thanks be unto God for His indescribable gift." 2 Corin. 9:15