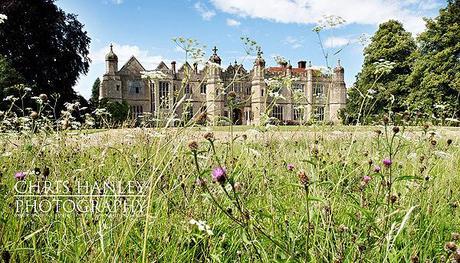 I found Suzy and Bruno's wedding on Chris Hanley's blog. It's packed with wow – so much so, I'm blogging the wedding day in three parts. Today: join me in a virtual stroll around Hengrave Hall wedding venue where we'll set the scene for the day, meet the beautiful Suzy, her charming new husband Bruno and their pretty bridesmaids all enjoying the luxury of one of Suffolk's finest stately homes.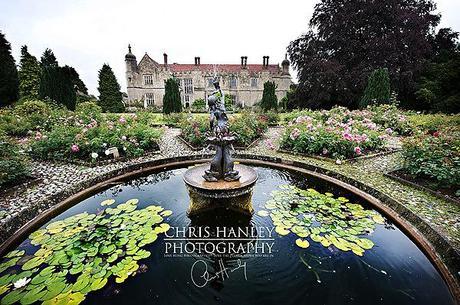 Wedding blogs are all about the photography. So English Wedding's 200th feature had to have the most exquisite photographs – I know it's what YOU want to see! (I've even checked the Love My Dress blog reader survey on this: 33% of blog readers put photography as the most important element of their wedding)
Besides, it's about time I featured some more stunning wedding photography by my good friend and source of creative inspiration Chris Hanley – it simply doesn't get better than this!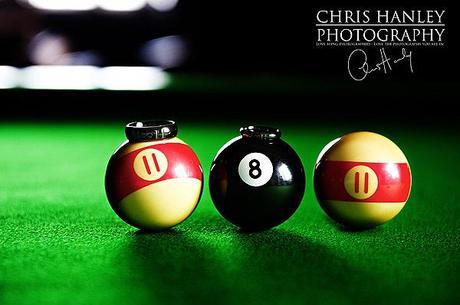 Setting the scene… outside the gardens are a tranquil paradise. Inside, the wedding date is spelled out on the billiard table. (Love this!) It's the eleventh of August, 2011. The wedding rings are amazing: black wedding rings? Yes, please!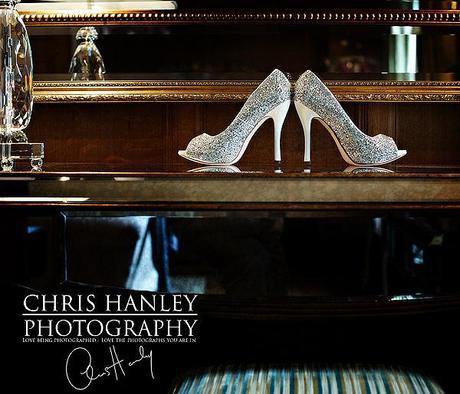 Inside Hengrave Hall is pure luxury, and the perfect setting for some very special photographs of Suzy's accessories: those shoes are fabulous!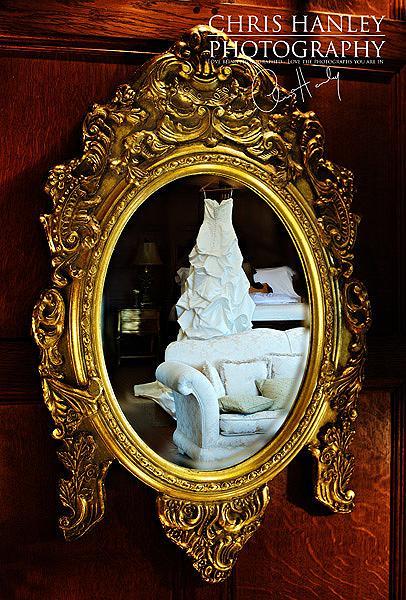 A glimpse of the wedding dress in an ornate gilt mirror…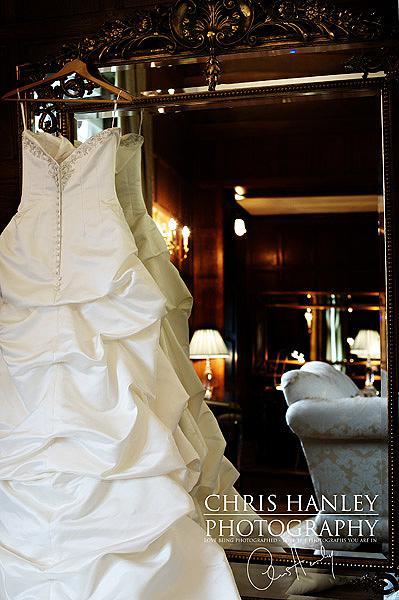 And once again, "mirror, mirror, on the wall… who is the fairest of them all?"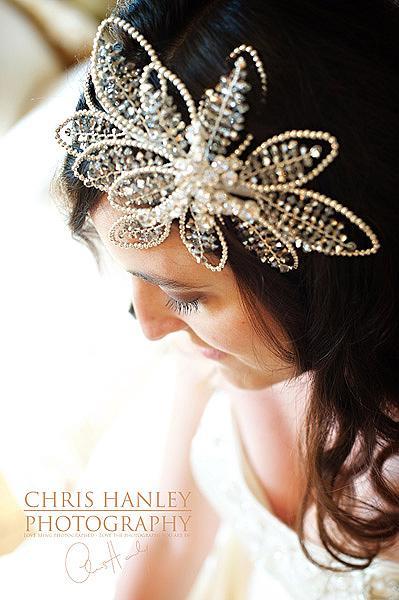 Suzy. Without a doubt, this Portugese bride is a true beauty. Her hair accessory is exquisitely crafted and she looks absolutely divine. There's something thoughtful, contemplative about this picture of the beautiful bride before the wedding.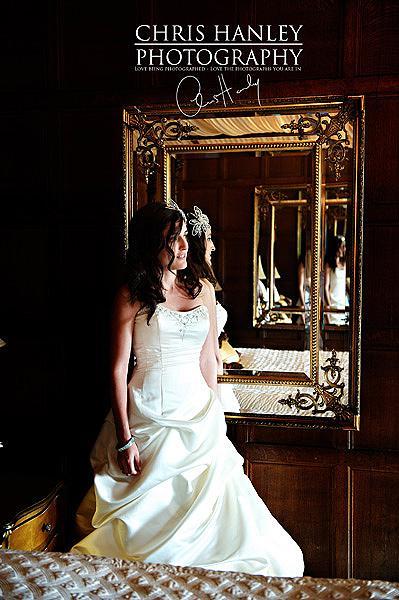 Those mirrors! I love the shape of Suzy's wedding dress: the gentle folds and curves, the light glancing off each bit of the skirt – and her pose in this picture. So very beautiful, and the mirror effect keeps me admiring this picture again and again!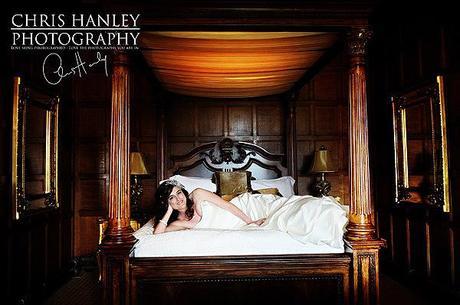 Elegance and luxury – this photo of Suzy before the wedding almost frames itself with that ornate four poster bed… the pillars wouldn't look out of place in Rome.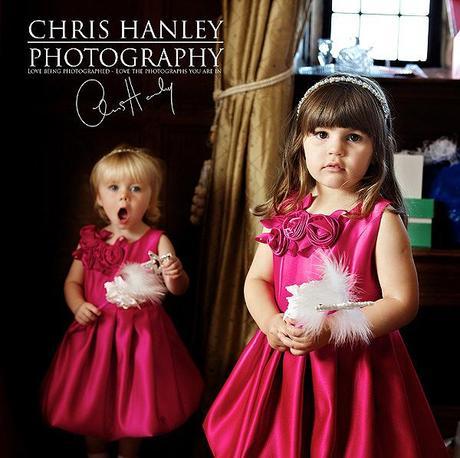 Two little bundles of cute: the flower girls are so pretty!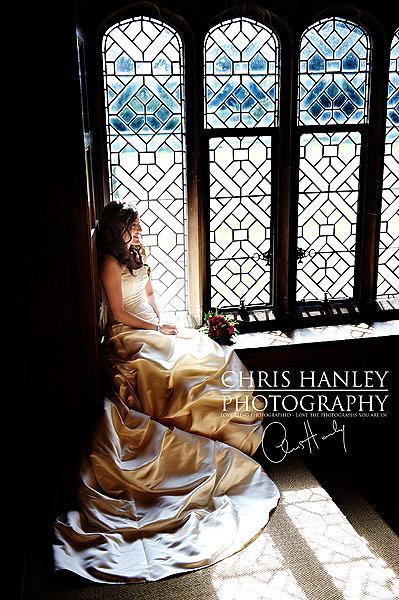 Ah… now this is how you preserve a fabulous memory of a wedding dress. By finding one of the very best wedding photographers to work their magic. Real artistry from Chris Hanley Photography.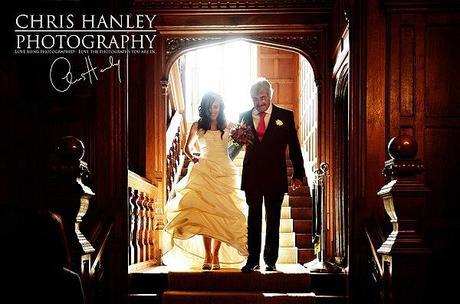 One of my favorite wedding photographs, Suzy and her Dad make their way to where Bruno's waiting – and it's time for the wedding to get underway.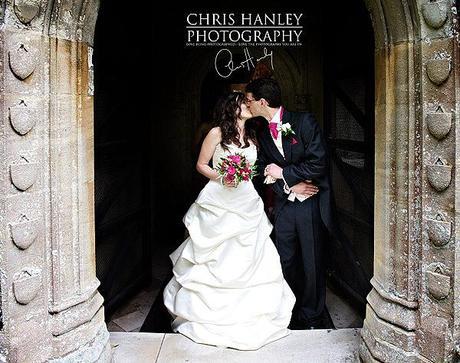 And as if by magic, they're married. I skipped to this image of the kiss after the ceremony because I love the romance, the modern couple and those age-old pillars at the doorway of Hengrave Hall. Find more pictures of the wedding ceremony via Chris Hanley's wedding photography blog.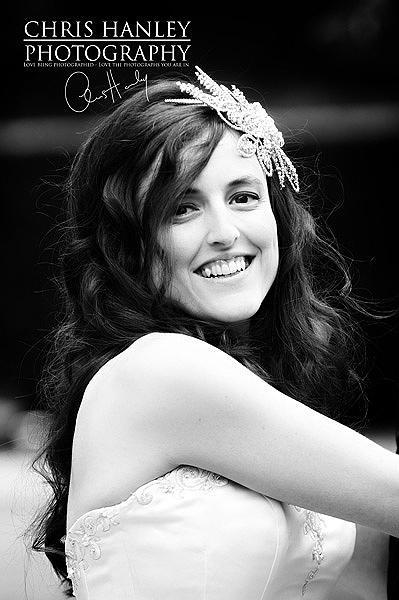 She's so beautiful!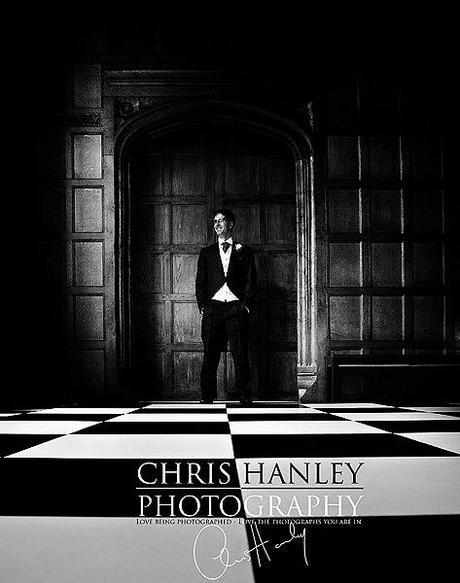 Hengrave Hall has some really spectacular features: this chess-board floor set against the dark wood panels creates a rich atmosphere and Bruno looks fantastic and at ease in this picture.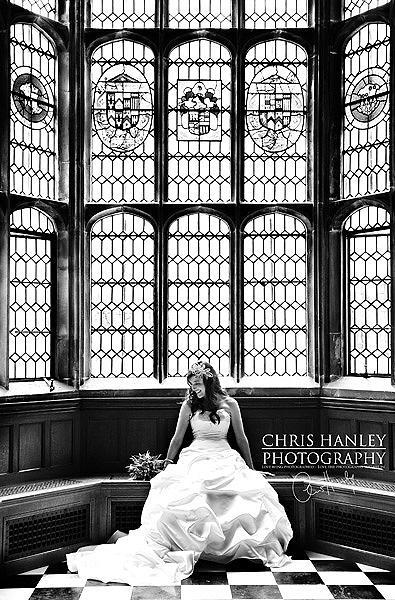 There's just beauty, master craftmanship and pure delight everywhere I look in this picture. And the next…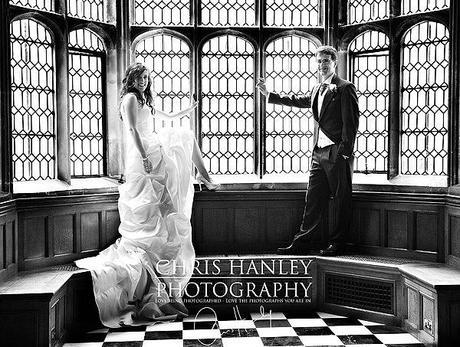 Hee! I love Suzy's sense of fun. And don't they make a gorgeous couple?!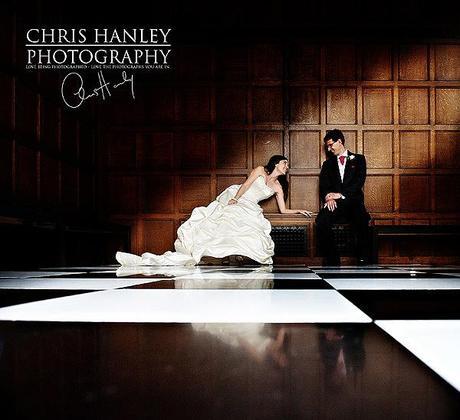 I chose this photograph for the free wedding eBook I launched this week on the blog. It's divine – with Suzy and Bruno sharing a romantic moment in a little patch of light from one of Hengrave Hall's high windows – and the reflection in the floor panel at the front of the image too!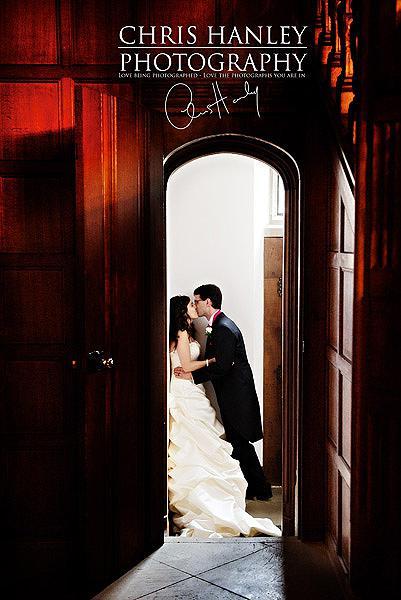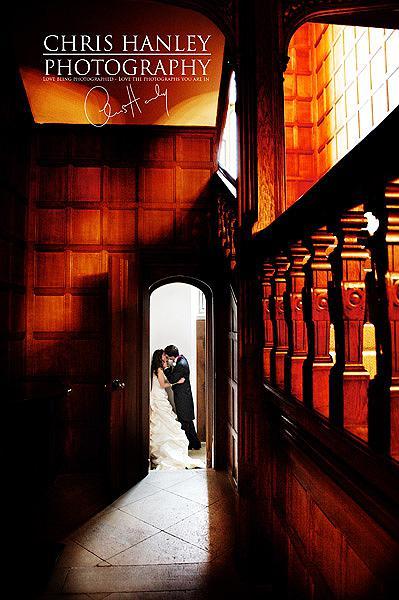 These two photos taken after the wedding ceremony are wonderfully warm and capture the essence of the stately home – I love how Chris finds and captures these little moments where the bride and groom are the only people in their gorgeous little world.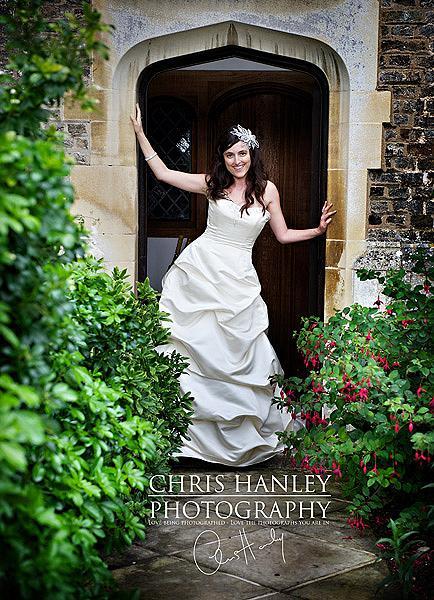 A dash of glamour for gorgeous Suzy…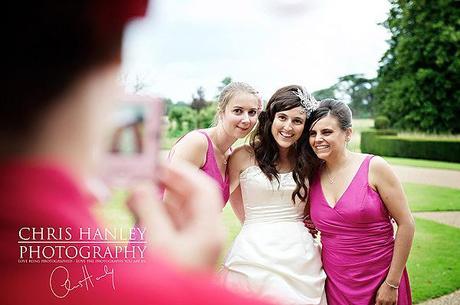 … and a special photo with her lovely bridesmaids. Pretty in pink! (which also happens to be the name I gave to a wedding inspiration board I made, coming up on the blog in a couple of days' time!)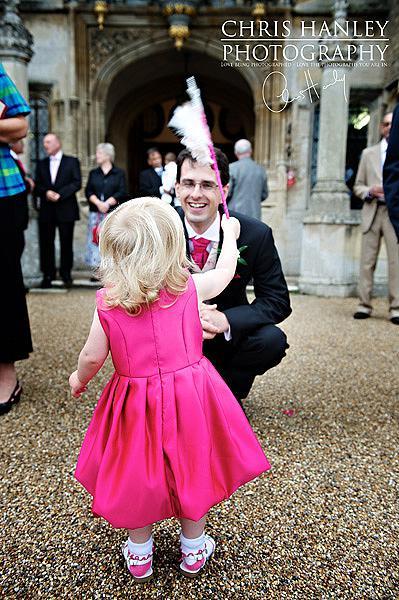 I'll leave this wedding blog feature on a bit of a cliffhanger, as Bruno is attacked by one of the smaller members of the wedding party wielding feathers. Tomorrow – the wedding reception, some stunning portraits of the bride and groom in and around Hengrave Hall and the cuddliest most loving wedding day hug you'll see – guaranteed to bring a tear to your eye!
There are some sneak previews over on the English Wedding facebook page where I've just started an album of previews, highlights and real weddings for you to enjoy.
See more stunning wedding photography on the Chris Hanley Photography website and visit his photography blog for fabulous latest weddings and news.
Come back to English Wedding Blog tomorrow to see if Bruno survived the flower girl attack! Have a brilliant day everyone.
Claire xx