Want to know a secret?  I'm a jealous blogger. I read blogs about people in Paris visiting little sidewalk cafes, or girls in their early 20's who live in apartments overlooking a beautiful New York Avenue, and I can't help but wish I was them. But that's about to change. Oh yes. You're about to read about my trip to Montana and Wyoming, and you know what? I didn't wish I was anywhere else in the entire world while I was there. It was that flawless.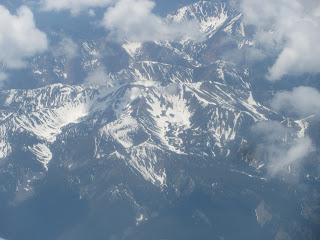 As we flew into Montana, I was greeted by the view of mountains. They were so beautiful, that I put the whole plane in jeopardy by taking out my phone and snapping a picture while we were supposed to have all electronic devices shut off. Please forgive me Continental.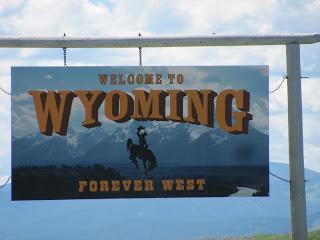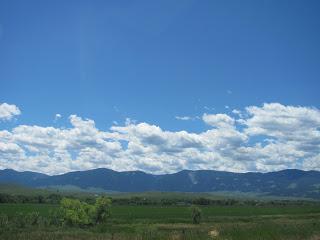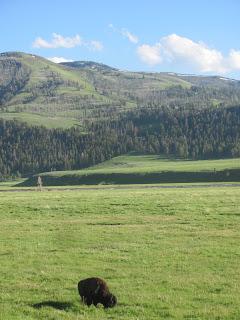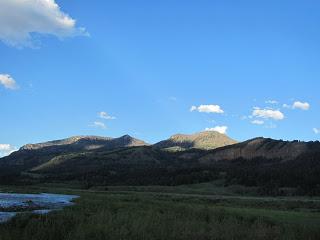 I soon learned that the mountains were everywhere. Kind of like the sky. It seemed to go on forever.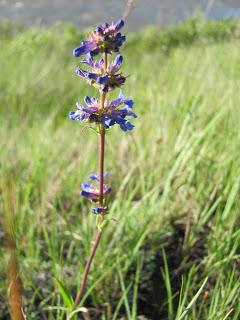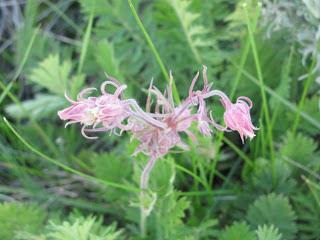 Can you see I'm such a flower lover? These are 2 of like 60 flower pictures.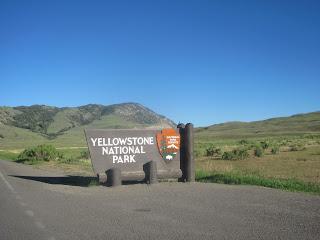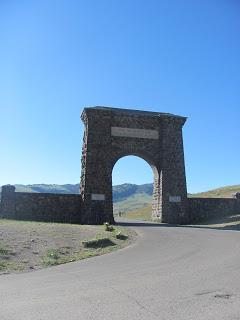 We spent most of our trip exploring the stunning sights of Yellowstone.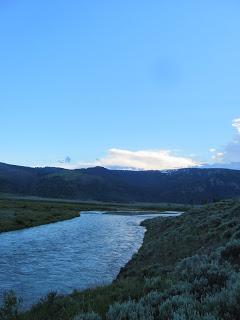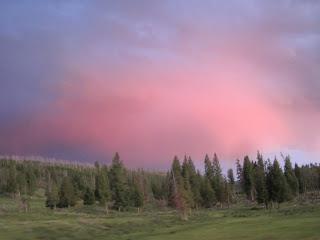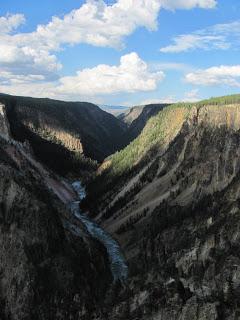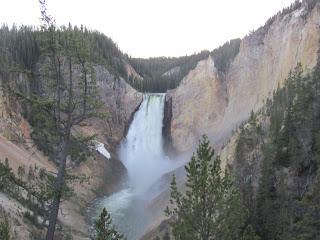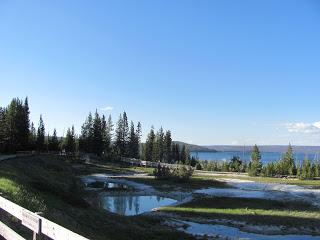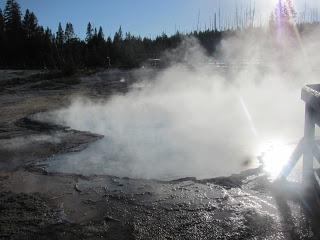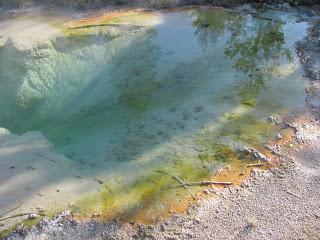 These pools looked so unreal. They were all different colors that were absolutely stunning.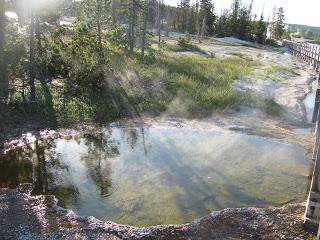 Doesn't this look unreal? The weather was perfect the whole time! They forecasted rain, but not a drop fell on us the whole trip!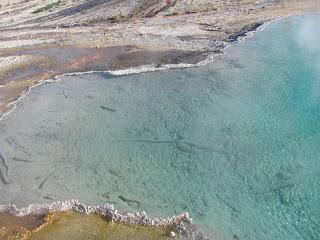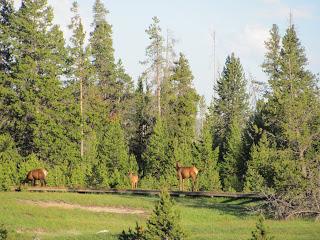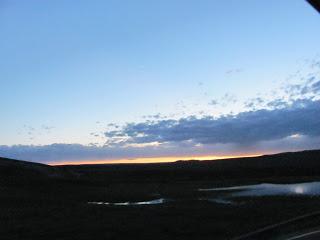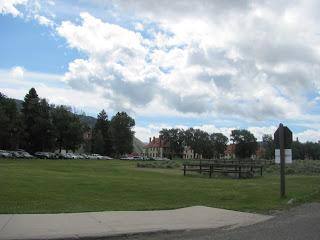 This was the little town inside of the national park.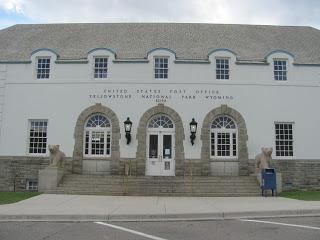 Their post office was way too cute to me! I mailed a couple of postcards during our vacation! I just couldn't resist!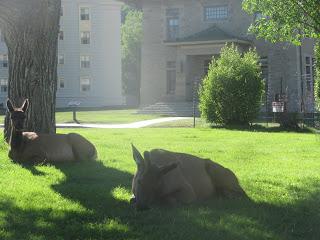 There were wild Elk downtown as well just lounging around! Adorable!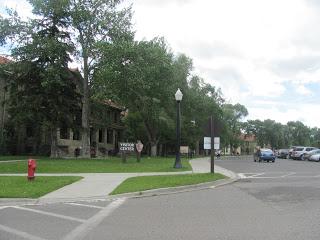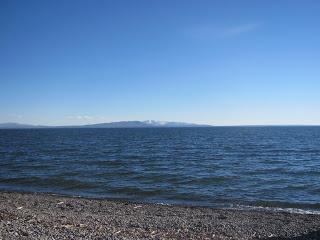 We found this tiny little beach off one of the main roads in the park.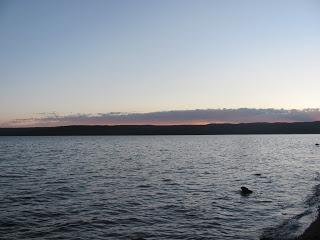 No one was there, and it was the prettiest area I've ever seen.It was so quiet and calm there.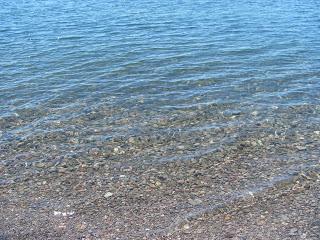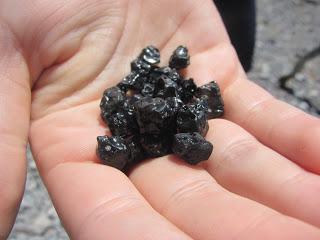 I found pieces of Obsidian on the little beach, so it became known as Obsidian Beach to my family.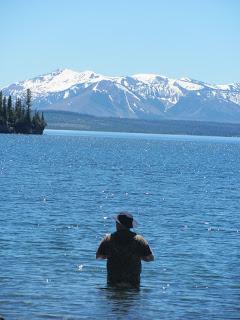 Someone else found our little beach by the end of the week, but I was more than happy to share as long as I could take a picture of the him! I should take postcard pictures! (kidding!)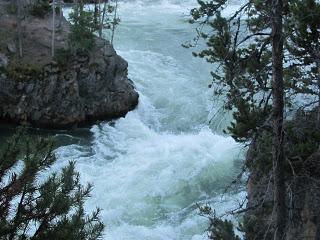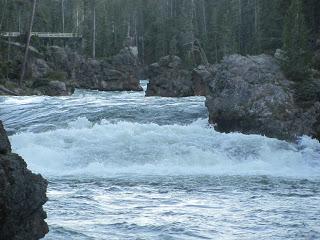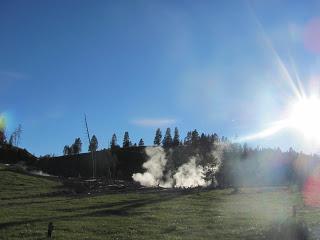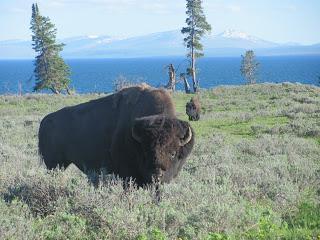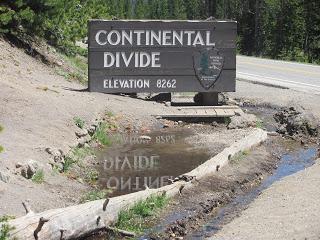 Of course we had to visit the Continental Divide. For those of you thinking, "What the heck is the Continental Divide?" 

The Continental Divide is the line that divides the flow of water between the Pacific Ocean and Atlantic Ocean.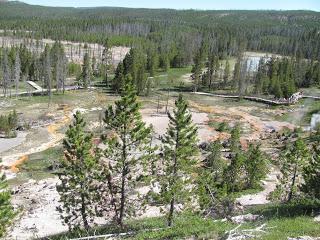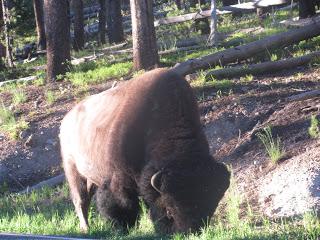 As we drove to see Old Faithful, we found a bison along the side of the road.We had the greatest time driving along side him until we all began to get a little nervous!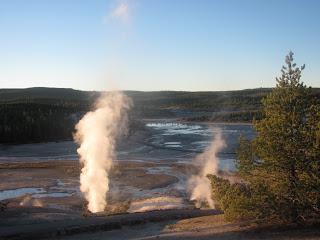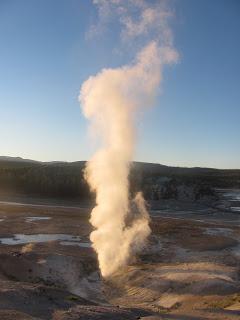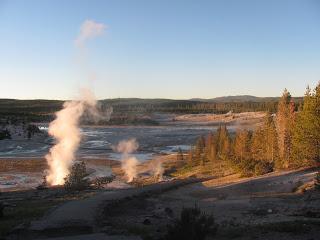 Then, we saw Old Faithful. Old Faithful is even better than all the hype that surrounds it. After seeing Old Faithful, I could check off something on my Bucket List. I wish everyone could have a chance to see it.
It's so beautiful!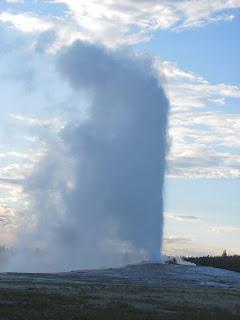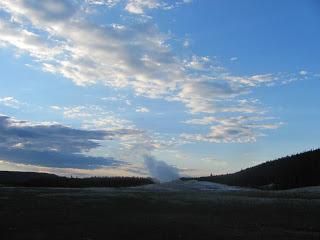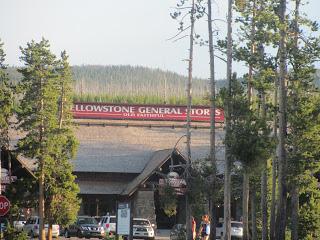 After seeing Old Faithful (and what a show it was!), we walked over to the Yellowstone General Store. After such a beautiful experience, we all decided we needed a snack.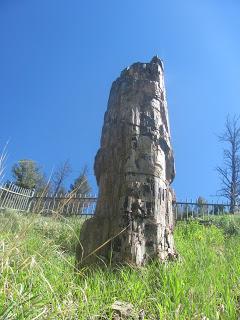 If Old Faithful is not good enough for you, you could visit a completely petrified tree. Even my brother was impressed with this one.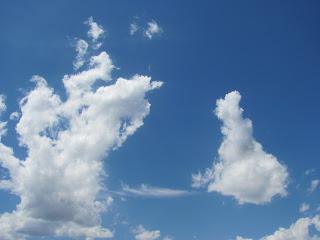 I hate to sounds so cliche and modern, but all of these pictures are 'no filter'. Everything was just too flawless to ruin with effects and careful editing.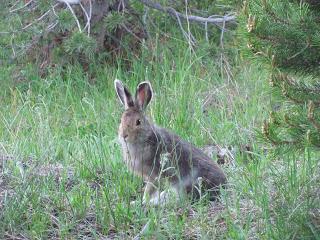 If you ever get the chance to visit the Wyoming/Yellowstone area, please do.The nature is absolutely incredible, and the people are so friendly.Oh, and the bunnies on the side of the road are pretty cute too.