End of the Portrait class at Heatherley's.
I deeply enjoyed these days past focusing on drawing and painting. It's been both a rest and a great pleasure - first, the pleasure the learn and to progress. Then, always, the pleasure to work on a piece of painting : let the mind go out of all other distraction to concentrate on the model, the paint, the colours, the light... 
Here is the last of the three paintings done at the class - I am still wandering what the definitive title will be, but surely something like 'by a warm afternoon'...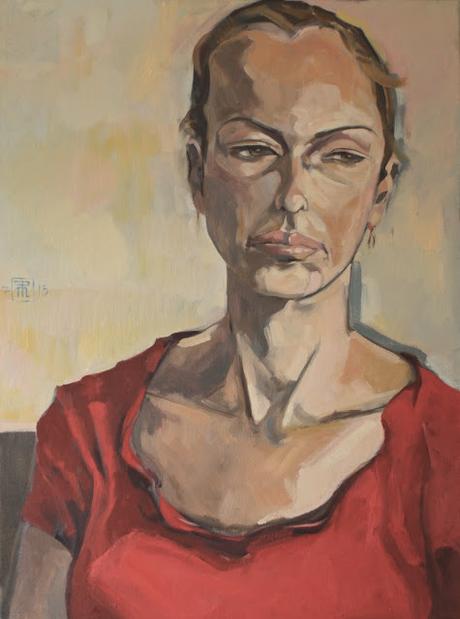 By a warm afternoon
The model was, somehow, 'younger' than what I could render on the picture. I must have let myself go the the vaporous warmth of the spring we had in London... I made her dreamy, maybe more than what she is in reality? The light was warm and pink. A pity : the photograph of the work exaggerates the contrasts... I start to understand the sense of color one can get with oil painting cannot be obtained so easily... 
I liked this class, and loved the subject as well as the medium : I will be back for Autumn term, starting end of September. I know the rest of the year will be busy, but hey! Let's plan to go further with this. 
*** 
Here is a quick sketch done at the end of the painting class :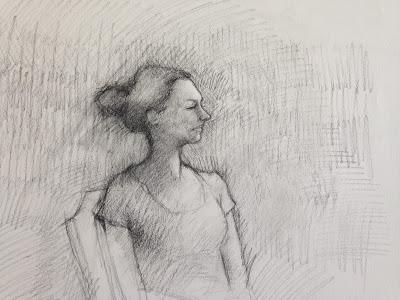 And some quick drawings made to practice as I will have a long Life Drawing class next Sunday...