Kelantan was among the last two states I haven't been to, but thanks to Jom Jelajah Koperasi (Let's Explore Cooperatives) spearheaded by the Suruhanjaya Koperasi Malaysia (Cooperatives Commission of Malaysia) I finally reached the East Coast state. But instead of doing the typical itinerary of must-do's and must-see's, we visited local communities and gained an understanding of how they function cooperatively. Read more…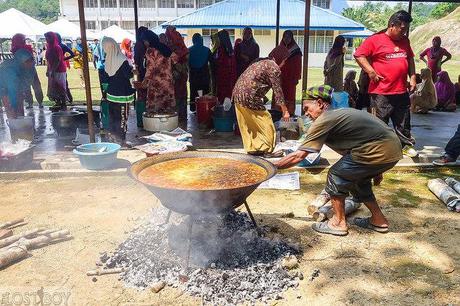 Kelantan has a reputation of being among Malaysia's conservatively Islamic states, and they have a history and a demography to back this up. Since its independence from the Siamese in 1411 with Raja Kumar as its leader, it has been deeply rooted into Islamic culture and tradition. Today, approximately 95% of the population are Malays and therefore Muslim, while the minority are either Chinese, Siamese, or Orang Asli (aborigines).
Admittedly, Kelantan isn't a tourist destination per se. But what arguably draws people in is its intriguingly traditional culture that has been perpetually ingrained to its society. As such, an exploration of the state would be best achieved by encounters with its people, its communities, and that was our mission for the trip.
Still groggy from an overnight bus trip from Kuala Lumpur, we boarded our bus for our first destination, Sekolah Menenga Kebangsaan Kota in Kota Bharu. A national secondary school for both boys and girls, it has more than 2000 students in total.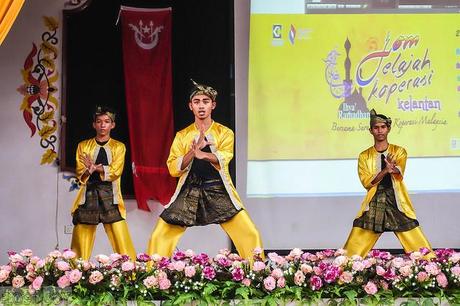 After the usual pleasantries, they presented us with delicacies, including nasi tumpang—a conical assemblage of rice, serunding (fish floss), fish curry, and egg all wrapped in a banana leaf. Accompanying it was a selection of kuih (desserts) that included Kelantan's akok, a soggy cake made from eggs, flour, coconut milk, and palm sugar baked in a brass mold.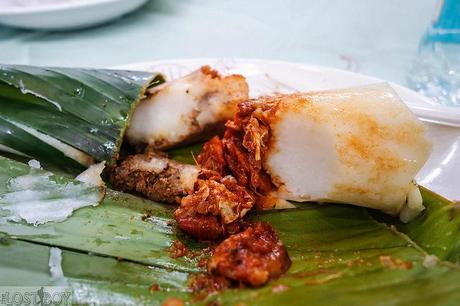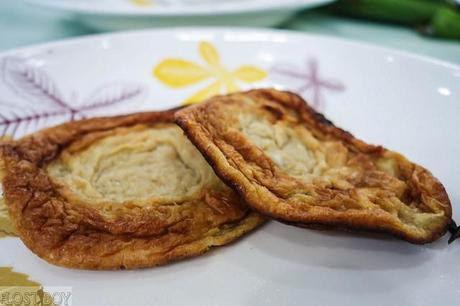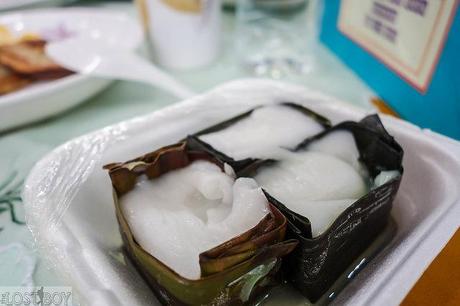 The school was proud to present to us their CoopMart, which as the name suggests, is a cooperative neighborhood store. Aside from training students as would-be entrepreneurs, it helps out the community by providing access to basic goods at a low profit.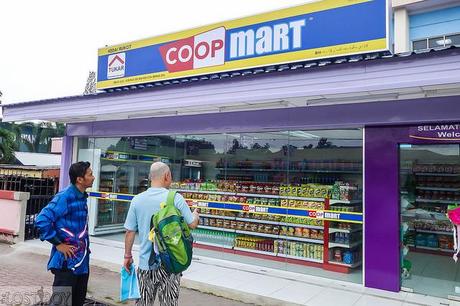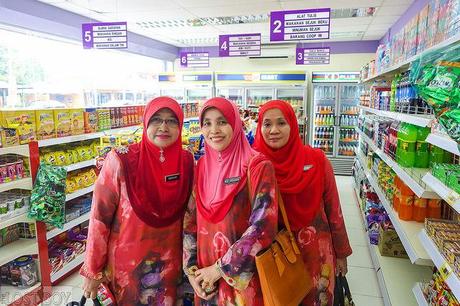 Meanwhile, the batik industry in Kelantan has thrived over the years, and a lot of the credit is due towards Koperasi Serbaguna Pembatek Kelantan Berhad. The cooperative harnesses the local industry by providing assistance to producers in sourcing raw materials and supplying finished products to domestic and international markets, thus enabling the state to gain a significant foothold in Malaysia's batik craft industry.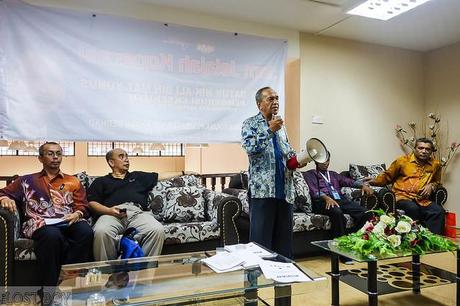 To introduce us to the art, we were invited to try hand painting batik. Being the artless person that I am, I didn't do too well compared to others, who made it seem like a walk in the park. Afterwards, we surveyed and learned about the batik cloth and garments they offer.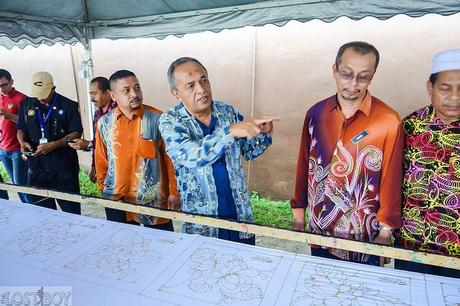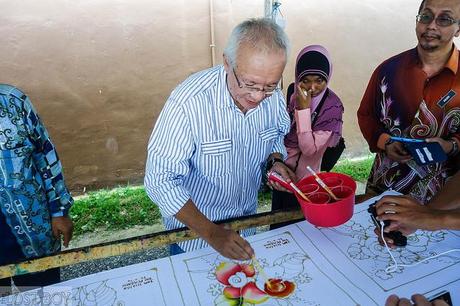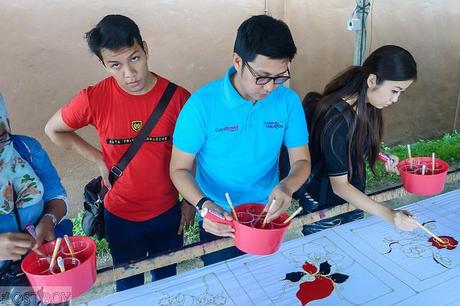 Gasing or top spinning is a traditional Malay game popular in East Coast states as Kelantan. While spinning a top seems simple, doing it requires skillful timing and dexterity, especially with the hefty weight of the gasing itself. Heavier and bigger tops, usually reserved for the adults, spin longer around its auger—we were told these tops can spin for hours.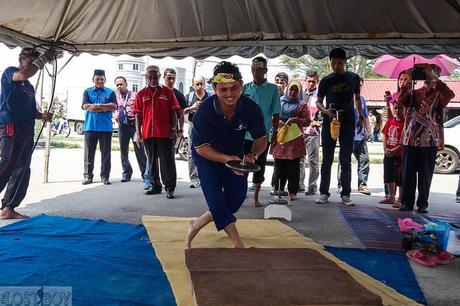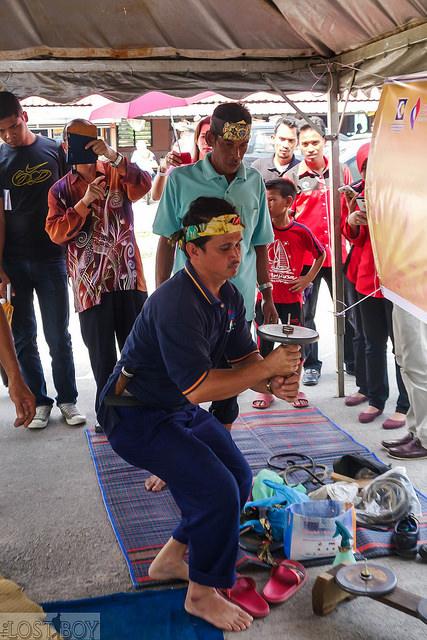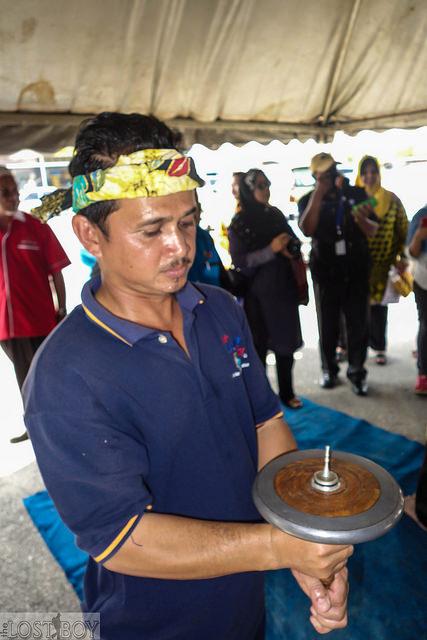 After the gasing demonstration, we were introduced to the people of Koperasi Warga USM Kelantan Berhad. They are a cooperative composed of faculty and personnel from the Universiti Sains Malaysia, and they have several ventures that serve the interests of the community.
The first one we went to was the Pusat Dialisis Lestari, a dialysis center that caters to low-income individuals with relevant illnesses. Apart from this procedure, they also have emergency medical services, including ambulances, with their EMTs and nurses. The people we talked to stressed that those with financial needs are prioritized in their services—it was moving to encounter a rare establishment that consciously favors and serves the poor.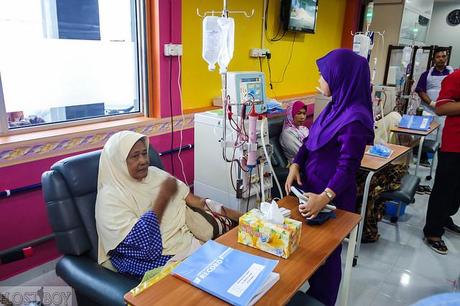 The cooperative likewise nurtures the minds of young ones through their Pusat Perkembangan Kanak-Kanak (Child Development Center). There, the cute tots are taught basic skills and immersed in fun activities. They were busy making dumplings and planting potatoes when we went to visit them, but they gamely smiled for our cameras.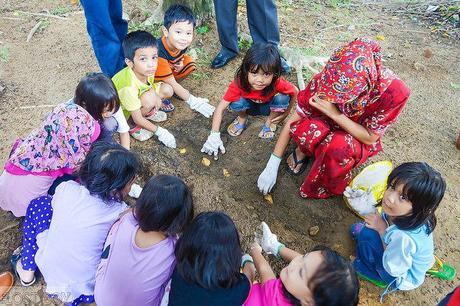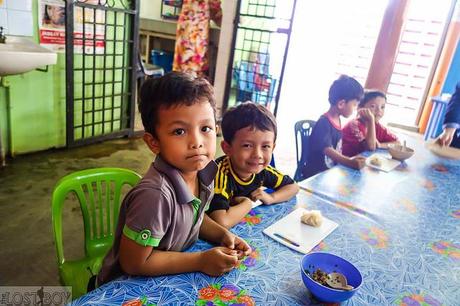 Our day out ended with bowls of laksam at Anjung Café, which is still owned by the cooperative. A specialty of Kelantan, the noodle dish is a hearty combination of rolled thick rice flour noodles, a rich gravy made of coconut milk and boiled fish, and an assortment of condiments, such as quail eggs, beansprouts, and chili.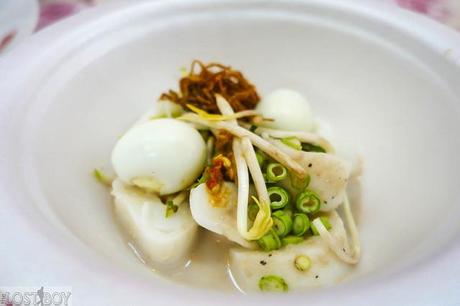 The morning of the next day commenced with an hour's bus ride from Kota Bharu to Pasir Kelang in the town of Kuala Krai. As a kampung (village) far from urbanization, farming is a prominent source of livelihood, and its people are still well-attached to customs and traditions.
Purportedly because of the state's political affinity, the villagers' pleas to the federal government for a bridge, one that would span across the river and link the village to the mainland, remained unheeded. Hence, the community's cooperative took it upon themselves to solve the problem by coming up with a ferry service.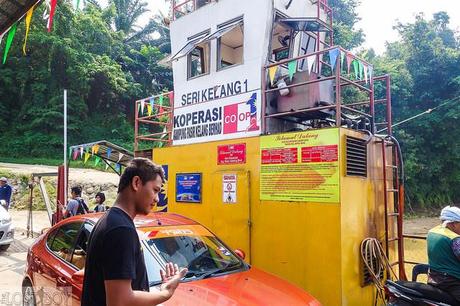 The ferry that can carry people, vehicles, and cargo was built mainly through donations and volunteerism, while its maintenance comes from the nominal fee it charges to those who use it. Its operation has been strong ever since, with profits nobly allocated to support cooperative members and provide assistance to students.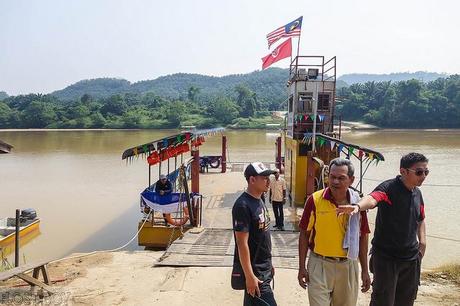 After crossing the river aboard the cooperative's ferry, cheery townsfolk took us for a ride behind their motorbikes to their village. And of course, no trip to the kampung is complete without makan (food). We were welcomed with a spread of nasi kerabu, blue rice colored with kembang telang (blue pea) flowers and served with meats and condiments, while after simmering for hours in a giant wok over firewood, a rich curry-like dish called gulai was offered. These two dishes were only a part of the feast they lovingly prepared for us.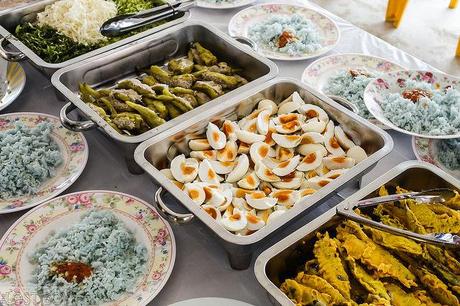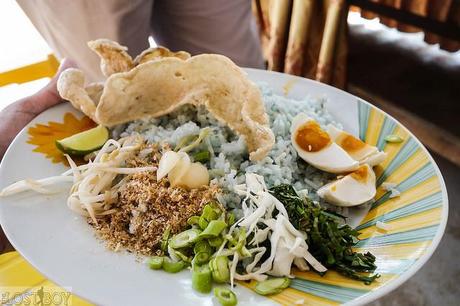 While the Muslim men were in the masjid (mosque) for their Friday prayers, we were left to mingle with the villagers, helping out with the cooking and trying traditional activities.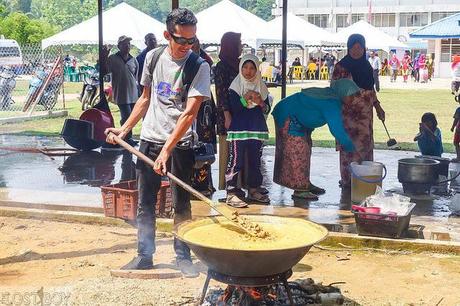 Spending two days in Kelantan opened my eyes towards a sense of community in its strongest form. When help is elusive, especially when political affinities, the bureaucracy, and poor local income get in the way, people can very well cooperate to reach out, serve the interests of others, and achieve a greater good. In this world that gets individualistic by the day, all of us should be reminded that nobody would help us but ourselves.

This year is Visit Malaysia Year 2014 with the theme, "Celebrating 1Malaysia Truly Asia." Visitors can expect a series of year-long special events and activities. For more updates on VMY 2014, check out tourism.gov.my and like Tara Na Sa Malaysia on Facebook.