Wow, it has been way too long! I've mostly taken a break from blogging because my new computer will not load pictures form an SD card. But now I got a new nifty Eye Fi card that makes taking swatch pictures SOOOO much easier - it transfers automatically to my computer via our wifi network!
Anyway, on the the good stuff. I wanted to come back with a BANG, and I think this qualifies... This is my second favorite polish of all time (or maybe tied for first with Layla Flash Black, followed closely by Chanel Peridot): Enchanted Polish Austin Powers!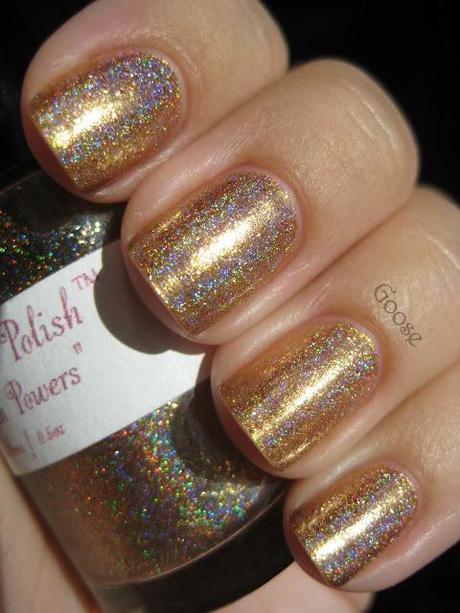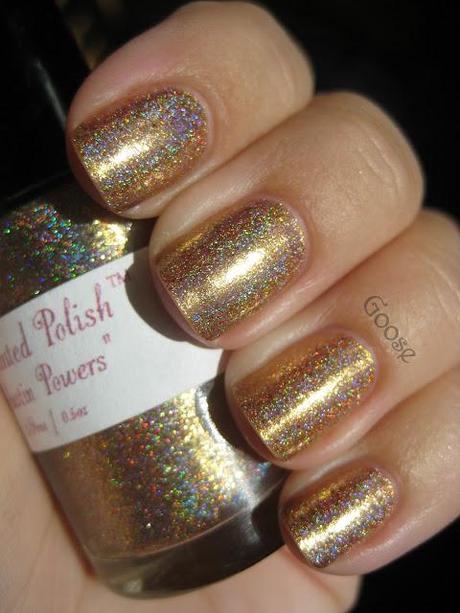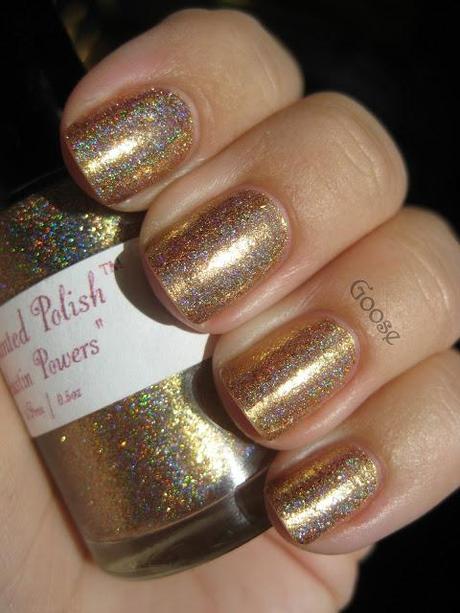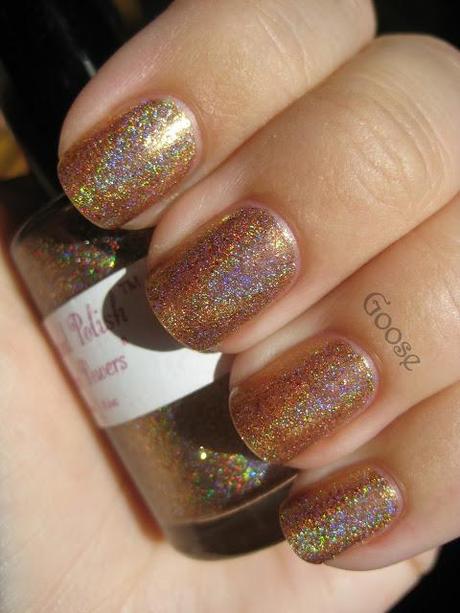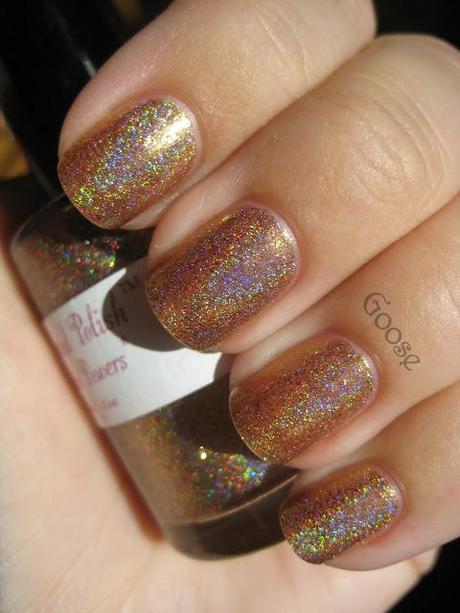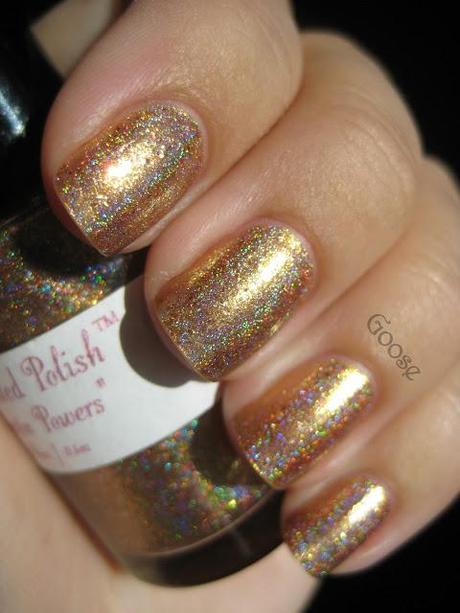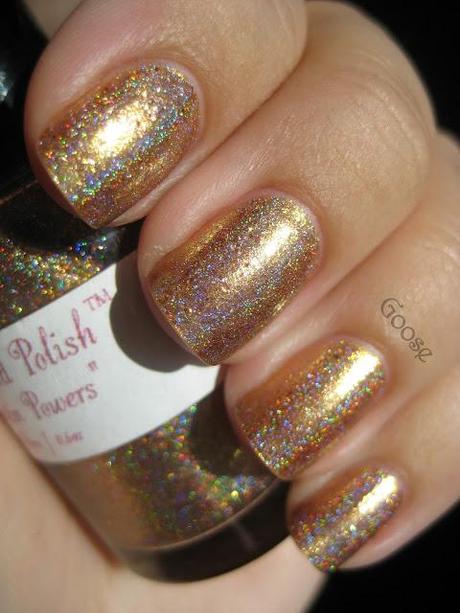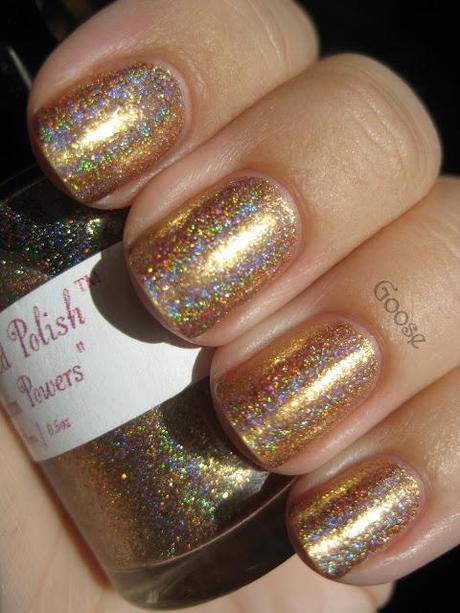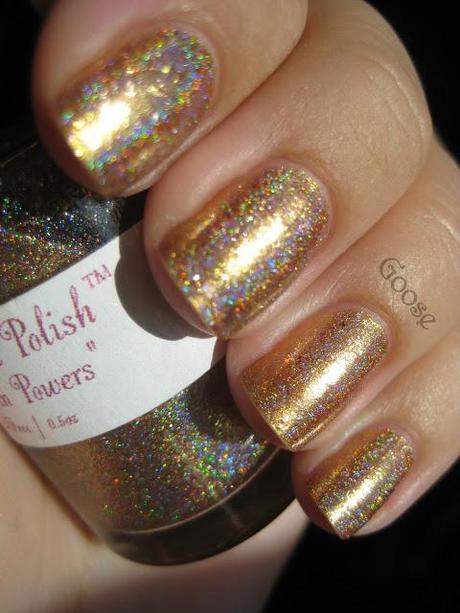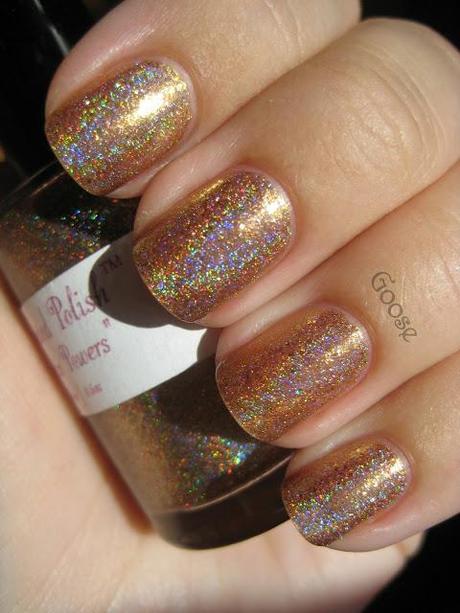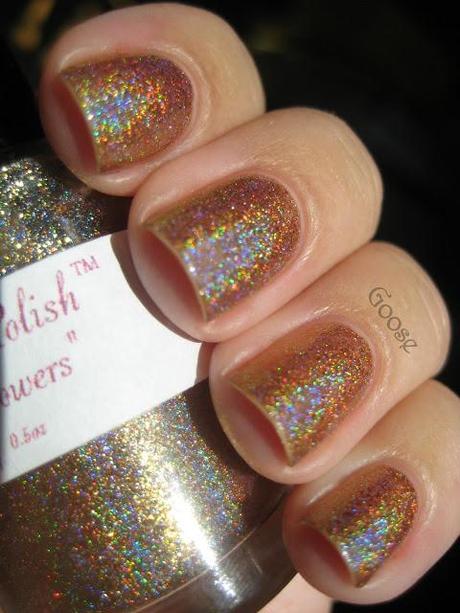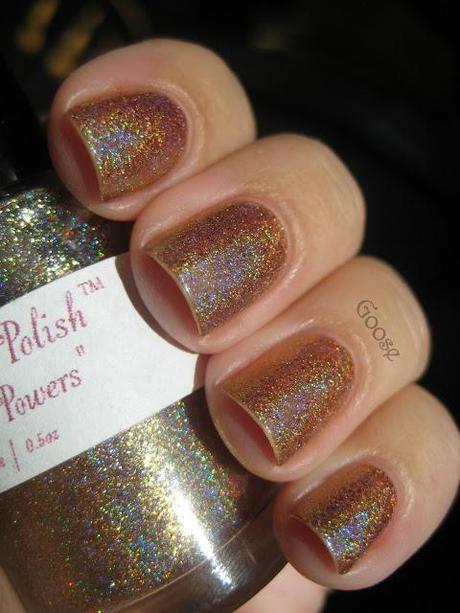 Here are some indoor indirect daylight shots. In the shade you can mostly see the super reflective gold foil finish, and it's super pretty. Sometimes you can even pick out the tiny orange glitter sprinkled throughout.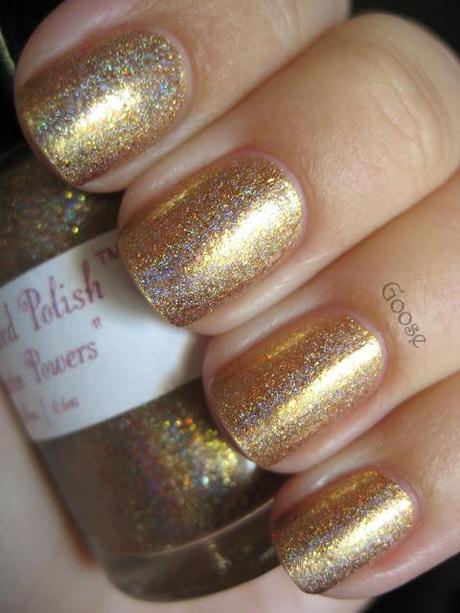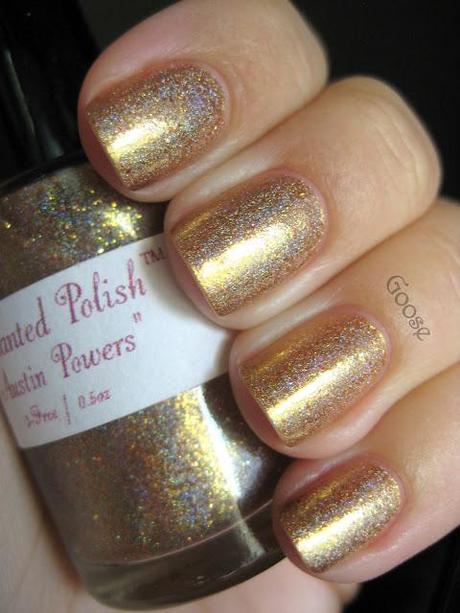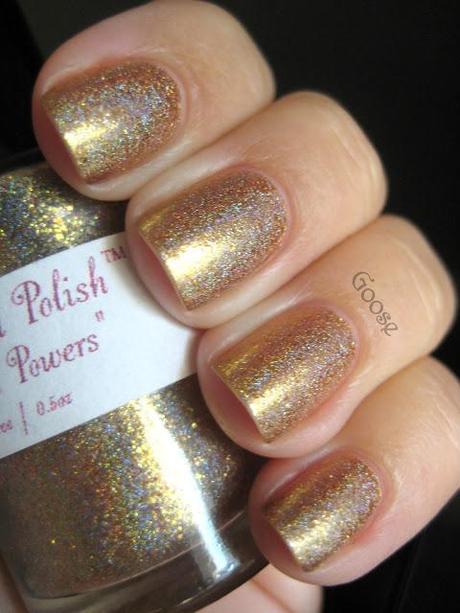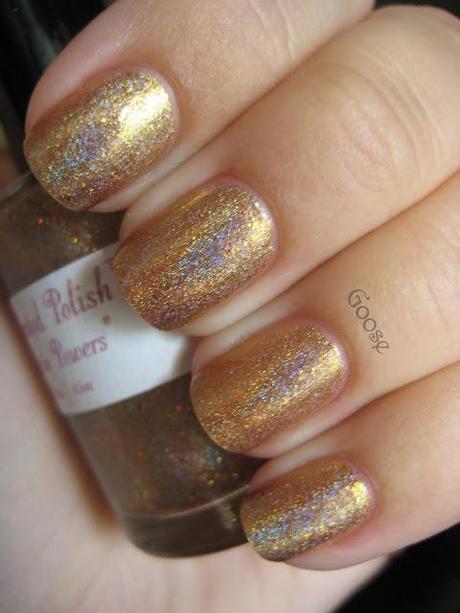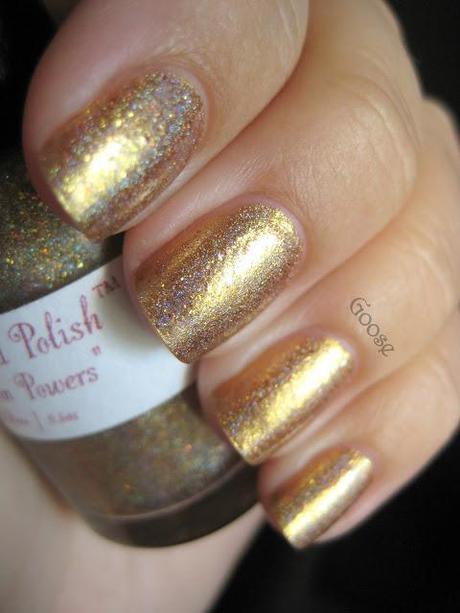 Austin Powers is a bright yellow gold foil with a linear holo shimmer. The thing that sets it apart from almost every other holo I own is the super shiny foil finish. It makes it stunning even in low light because of the beautiful reflective quality instead of the dull/flat gray finish that's so common with holos. On top of that, the gold is bright but neutral enough to be flattering on most skin tones.
 It has an awesome formula, requiring only two coats to be mostly opaque (I actually layered two coats over one coat of Pure Ice Bite Me here, but Bite Me is so sheer at one coat that I don't think it made much of a difference). And here's the best part: this is with no base coat (other than Bite Me) and no top coat AND this is day FIVE!! No chips or tip wear at all! I don't want to take it off... (but I want to try my Time to Pretend polishes!)
The only downside? This polish is fairly hard to find now. If you're lucky, one might pop up on ebay or a blog sale, but they're probably going to be quite a bit above retail price (current retail is $14-15). I'm not sure if Enchanted Polish is planning on making any more of this color, but other Enchanted Polishes may be purchased from the Enchanted Polish site, Llarowe, or Harlow & Co when they come into stock (watch out - they sell out quickly!)