*Press Sample*
Cupcake Polish is coming out with a super holo collection called American Beauty. Each Polish is named after a city here in the United States and all of them are gorgeous strong linear holos!
I was sent three of these for review: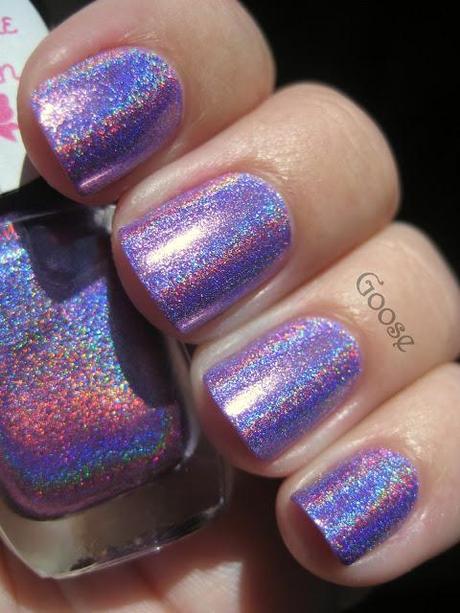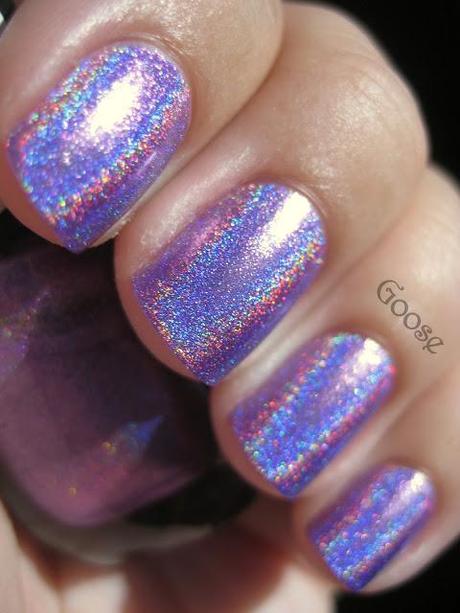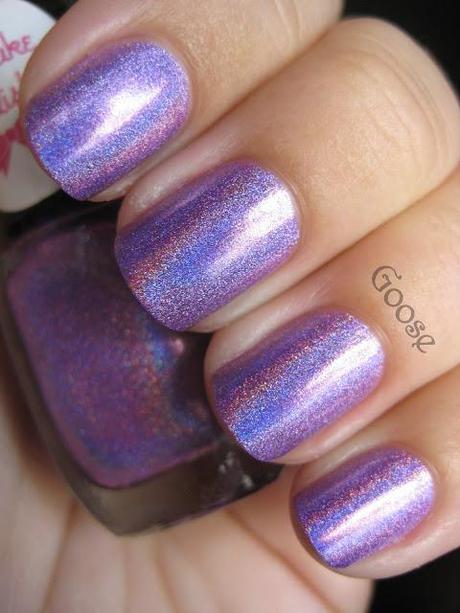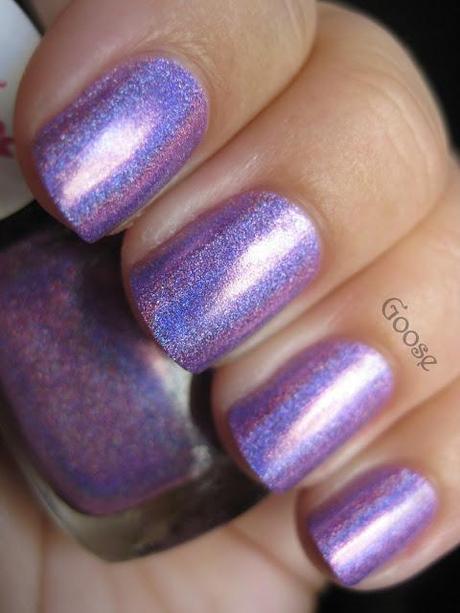 Cupcake Polish - Chicago
Chicago is an amazing, unique, stunning light purple. I have a TON of purple holos, but this one is totally different from all of them. It's kind of between pink and purple... maybe orchid? The pictures portray it way more blue-toned purple than it is in person. It's much brighter and pinker. And freaking awesome.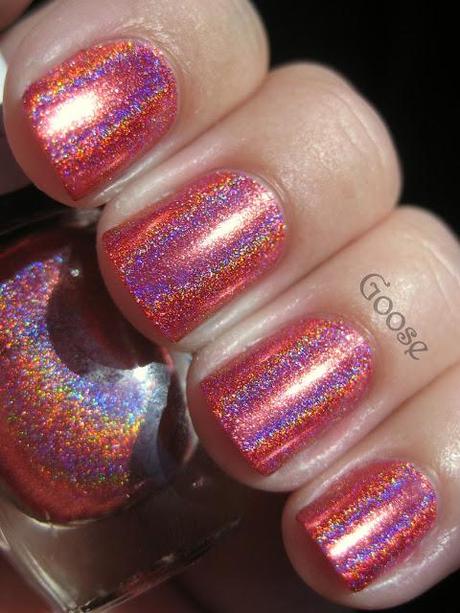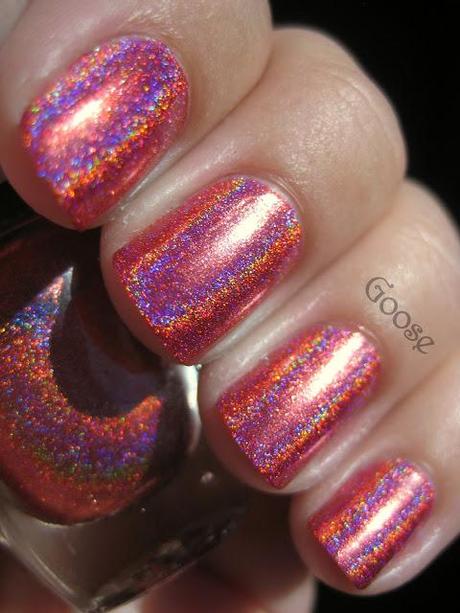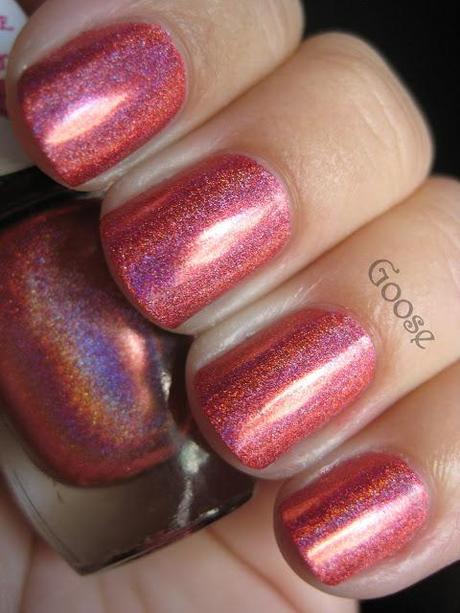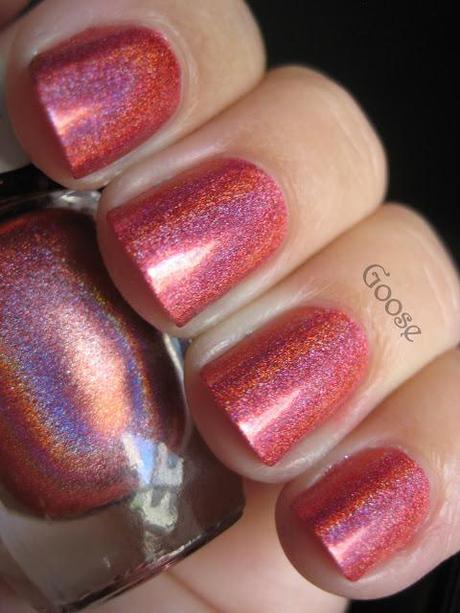 Cupcake Polish - Dallas
Dallas is a bright coral red base with amazing holo flame. I now have over 200 holo polishes and this is absolutely unique in my collection. Most of the red holos I have lean very pink/fuchsia, but this one has a little bit of both pink and orange which gives it the overall coral color. I'm not usually a huge fan of reds, but I think this is my favorite of these three.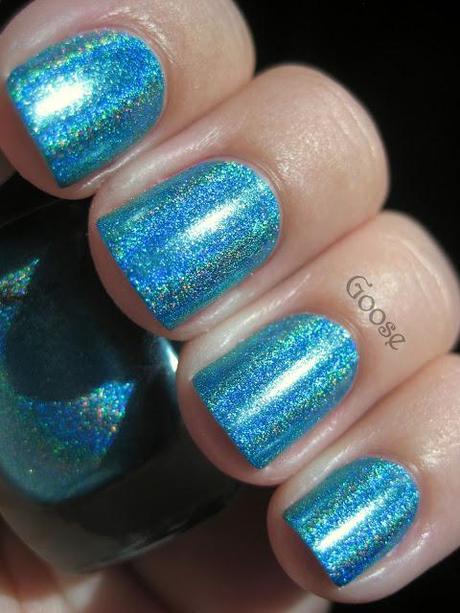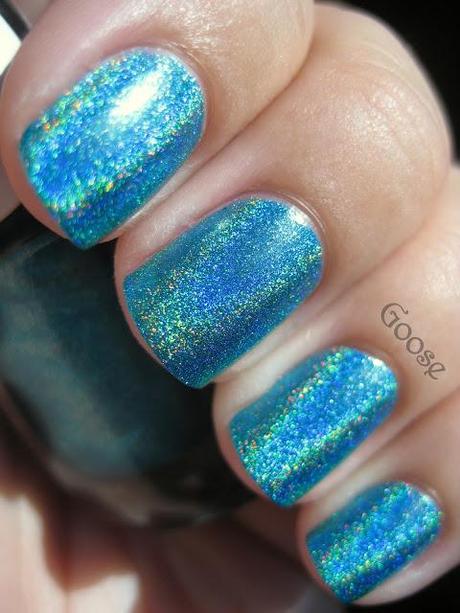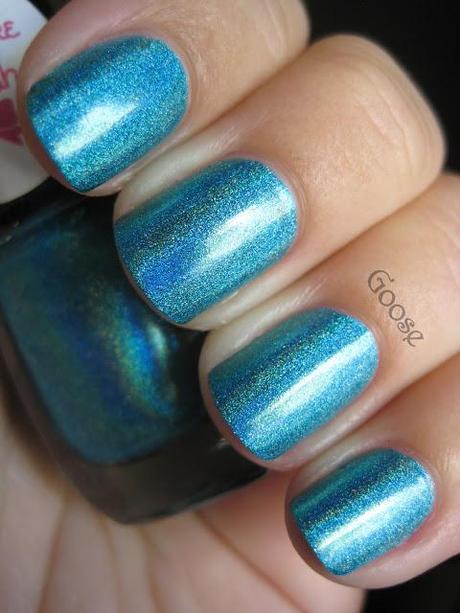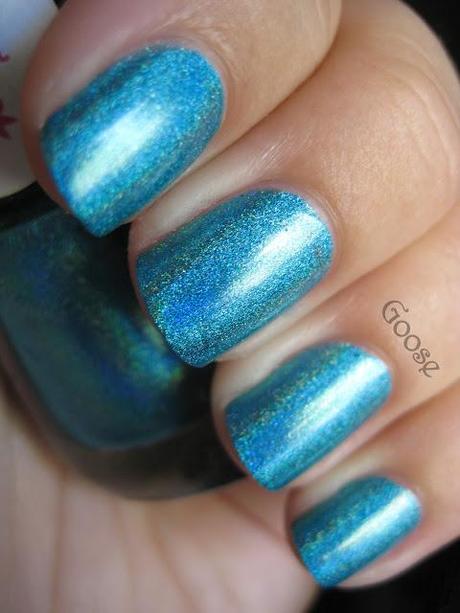 Cupcake Polish - New York
New York is a vibrant teal blue. Although I have quite a few teal holos, this is one of the most saturated ones, and the holo is super strong without making it look greyed out.
All three polishes had perfect, easy to work with formulas. They were all almost opaque in one thin coat, and completely opaque in two. They have none of the dragging, patchy issues that some holos have and don't require any special base coat. I actually swatched all of these with no base coat because I'd been warned that they might stain some and I wanted to test. Honestly, I had very minor staining with both Dallas (red) and New York (teal) (none with Chicago), but all it took was an extra clean cotton ball and it all came right off. I think a single coat of regular base coat would probably help with that too.
I have to say, I'm incredibly impressed with these. I've been on a huge holo kick lately, and I've been scouting out all of the very best brands. Cupcake Polish is definitely one of them. There are three more polishes in the American Beauty collection:
Los Angeles - Pink
Denver - Green
Miami - Orange
(Swatches for these can be seen in the shop)
The American Beauty collection is going to be available (in somewhat limited quantities) in the Cupcake Polish shop on September 29th at 12pm Central time. They will be $12 for a full size bottle.
What do you think of these Beauties?? Are you as enamored as I am? Seeing as I only got mini bottles to review I will be in line for some full size bottles.  I'm dying for Dallas, Miami, Denver, and Chicago!!

(These products were sent for review.)