INTIMATES-REVIEW
❤ ❤ ❤ ❤ ❤ ❤ ❤ ❤ ❤ ❤ ❤ ❤ ❤ ❤ ❤ ❤ ❤ ❤ ❤ ❤ ❤ ❤ ❤ ❤ ❤ ❤ ❤ ❤ ❤ ❤ ❤ ❤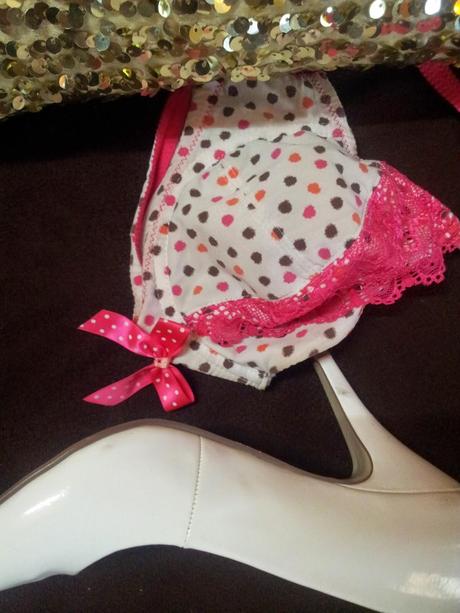 The beginning of styling is not putting on right clothes and makeup but it is to put-on
right undergarments
first. When this word strikes the eardrums, the first thing I think of is a "bra" - the right fit, stitches at right places, a pair of nice straps which do not lose its elasticity - for God sake!, good material that does not fade away and affordable price. There are times when we decide to go for different styles of lingerie because either we are bored or we want to keep up with the trend and play peek-a-boo. One of such styling of clothes has to be with off-shoulder tops. Our bras play the important role because we flaunt cute, sexy and pretty straps. Plus the over-all comfort of the whole day is somewhere hidden in right and comfortable fit of our lingerie. For all of these reasons and in this search, I have tried local to branded bras and one of the names that came close to my expectations is Enamor. 
Enamor has a wide, wide variety of bras, panties, shapewear, nightwear, sport etc and each one of these are updated with the seasons and trend. If you follow SSU, you would read more about Enamor launches. It was one thing that fascinated me and I thought I must try this brand. My first Enamor was a faux denim T-shirt bra, still alive and beautiful. My second Enamor bra is this cute thing in pink with bows and dots on it.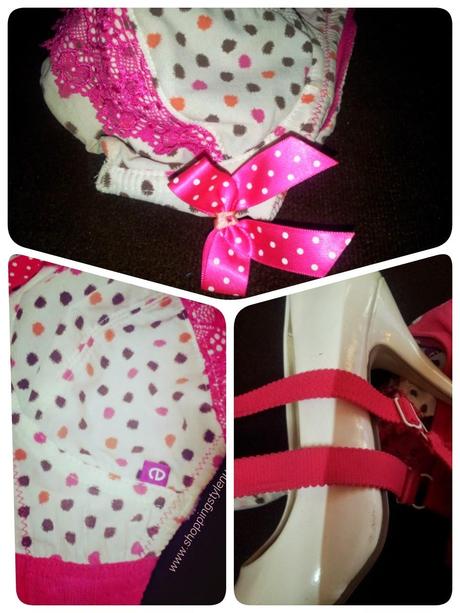 This is a non-padded and wired bra with polka dots in scribble print. The fabric is darling, it is soft, crepe which looks delicate and decent. My favorite part of this bra is lace trim in front and scalloped straps behind. The little bow in front adds to its cuteness and enhances it. I am a nursing mother and I need maximum support to avoid saggy busts and the wires in this bra provide maximum support.
Price:www.enamor.co.in
#factsofmylife