Breast cancer brings with it a host of issues beyond those related to medical treatment for the disease.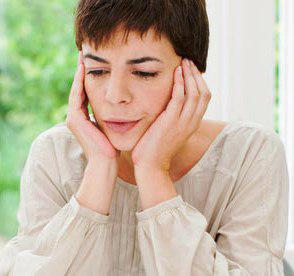 For many women these issues don't really manifest themselves until treatment is over and they are trying to regain their equilibrium as survivors. During treatment, most women are caught up in the logistics of treatment appointments, dealing with side effects and balancing home, work and family responsibilities.
When treatment is a thing of the past, many women begin to experience the emotional fallout from what they have just been through. Hair that is only starting to grow back, breast scars and  continuing fatigue from chemo and radiation are daily reminders of what they have been through.
Some will be anxious and embarrassed by their lingering memory problems related to treatment and awkward at work and with family and friends because of it.
They may also be coping with the side effects of taking hormone therapy to reduce their chances of a recurrence. Hormone therapy with its hot flashes, possible weight gain, sleep disturbances, bone pain and mood swings can make coping with those first months as a survivor a very difficult time.
Add to this a new fear…recurrence. The new challenge..learning to manage this fear so it doesn't interfere with living .
Yet, family and friends are often times expecting the survivor to bounce back to who and how she was prior to a breast cancer diagnosis.
Possible outcomes of all these emotional and social issues…anxiety and or depression.
The term "new normal" is often applied to these early months of being a survivor. I don't know why. There is nothing normal about what many women go through as they transition from active treatment to survivorship.
A growing number of treatment centers across the U.S. are implementing programs and services for breast cancer survivors that provide more than medical follow-up. Survivors now have access to those services that address the social and emotional issues that often times occur after active treatment ends.
If you or someone you are close to is having a hard time as a new breast cancer survivor, there is no need to suffer in silence. Get help. Call a cancer center near you and ask about their programs for survivors.