It's hard to believe the wedding was organised in a matter of months: Emma and Lee did a great job and created what looks like a perfect wedding day. From the designer wedding dress to the sparkling VW campervan… this beautiful Welsh wedding is right up my street!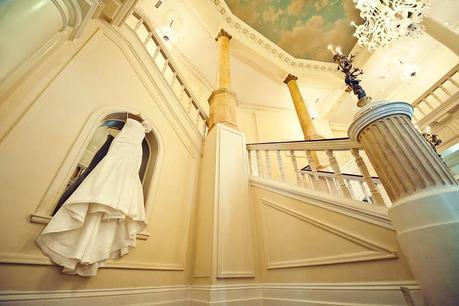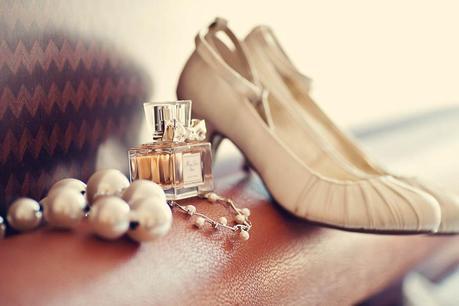 Emma's shoes are from Next. The pearl bracelet is a gift from the groom, from Azendi. I love this shot of the wedding accessories… they're beautiful.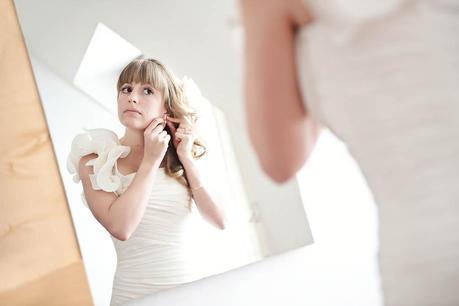 Emma's wedding dress is stunning on her – I love the swirly shoulder and her hair is just perfect with the style of the dress. Emma told me, "My dress was by designer Victoria Jane, a one-shoulder fishtail style made from silk taffeta. I bought it from Celtic Brides in Cardiff. In my hair I wore a real rose from my florist – Flowers With a Twist, Kings Road, Pontcanna, Cardiff – and my hair was styled by Toni and Guy, St Mary Street."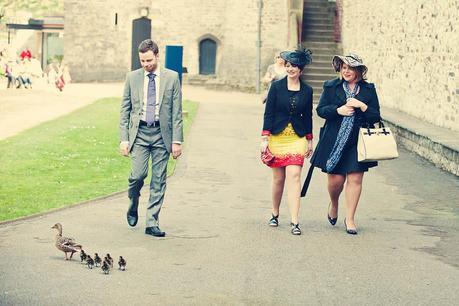 Ducklings HAVE to be a good omen on your wedding day, right?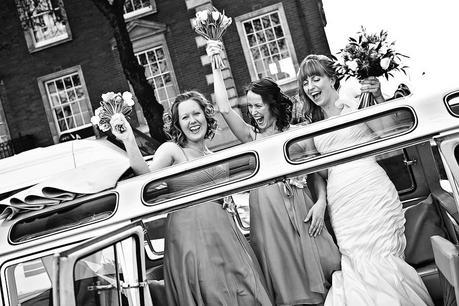 Emma and Lee are a fun-loving couple as beautifully illustrated here with the girls arriving in style in the VW campervan.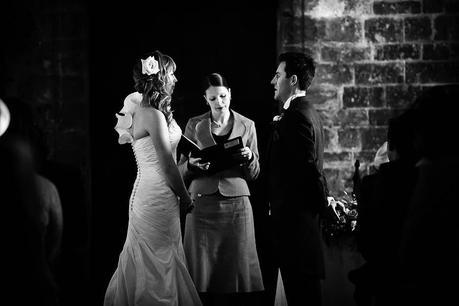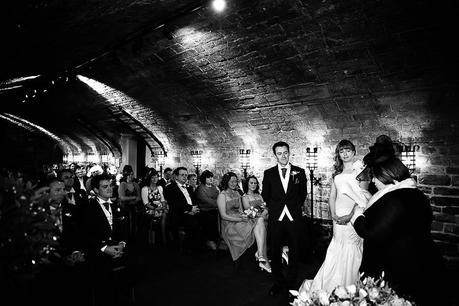 I was blown away by the atmosphere inside Cardiff Castle – the long chamber with lanterns lining the walls has so much history and it's wonderful to see on these photographs.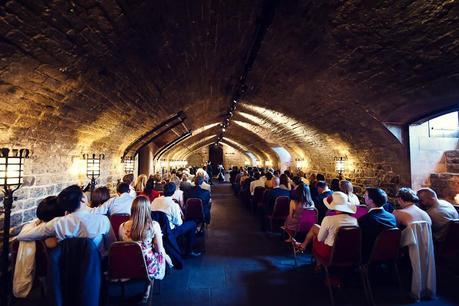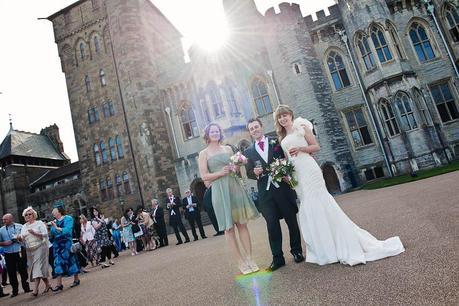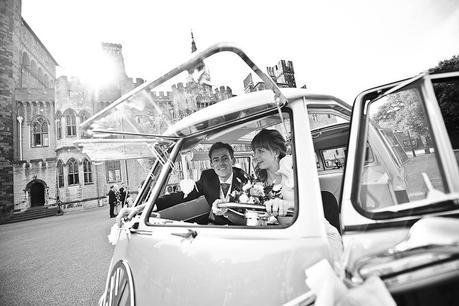 Smiles all round as Emma and Lee get to play in their campervan, which they hired from LoveDub VW camper hire, South Wales.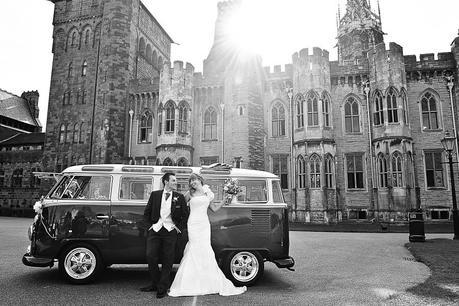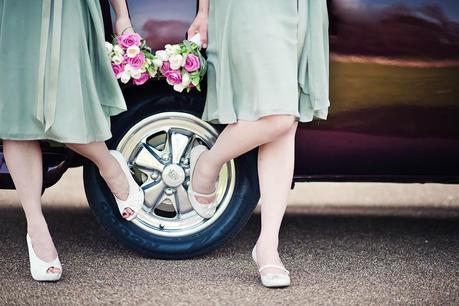 I love this picture with the bridesmaids and the VW camper! Phototom's wedding photography style is contemporary, a wee bit quirky and very, very beautiful. Recommended if you're getting married in Wales!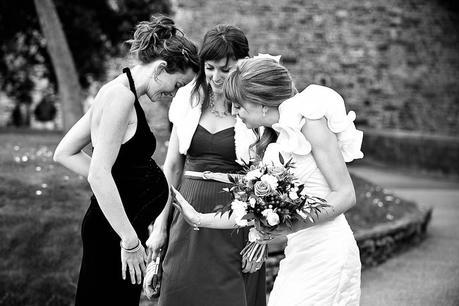 Emma said "Seeing my pregnant best friend from Australia who I hadn't seen in four years since she emigrated from the UK was a lovely memorable moment." I love that the moment is captured so prettily on film.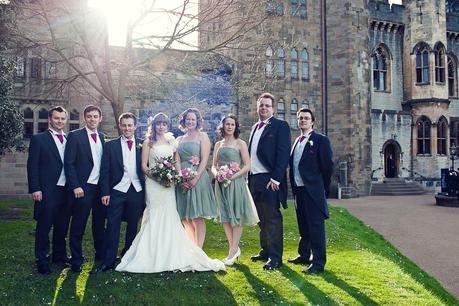 Lee and his groomsmen wore suits from Slaters in Cardiff – they look great don't they? I love the bridesmaid dresses too, the soft green is so pretty.
There's more to come tomorrow – and you won't want to miss the beautiful photos from inside Cardiff Castle I promise. What a gorgeous place for a wedding reception.
In the meantime, pop over to the English Wedding facebook page to see one of the photos from tomorrow's blog post – I love it, so clever!
Thanks to Emma and Lee for helping out with my new little questionnaire for brides and grooms, and to Aga for sharing her gorgeous photography.