[You can read an extended multimedia version of this article at 2beMag #13, with runway video and photogallery included!]
This american fashion designer, who first reached fame by becoming one of the 90's super models, was born in a small vilage in Utah in 1967. When she was just a young girl who already measured 1.95m, she was discovered in her village by Helmut Newton and right after moved to Paris and found work as a model, where she catwalked for Thierry Mugler and Azzedine Alaïa. Ten years later, and with a wide set of connections thanks to the Paris fashion network, she moved to L.A and started working with photographer Herb Ritts, becoming his muse. In L.A, she started meeting celebrities and stars like Renée Zellweger, Nicole Kidman, Penélope Cruz, Daphne Guinness, Sarah Jessica Parker or Michelle Obama, and became their personal stylist. She also worked as a fashion consultant for some movies such as Ocean's Thirteen or Diabolique, featuring Sharon Stone.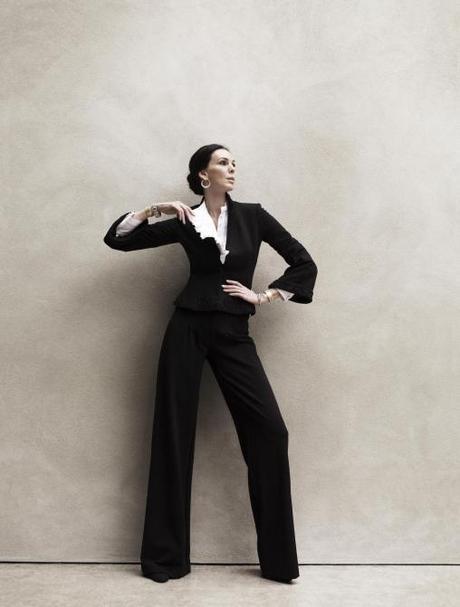 Frequent companion of Mick Jagger, whe describes her as "my main person of interest", Scott has become so much a Hollywood insider that in 2000, she was hired to coordinate the Oscars, offering fashion advice to stage performers. Before becoming a fashion designer, she had also worked as a stylist for worldwide publications such as Vogue, Vanity Fair or W magazine, where, in 2009, she already contributed designs for Madonna to wear in her photoshoot with model Jesus Luz.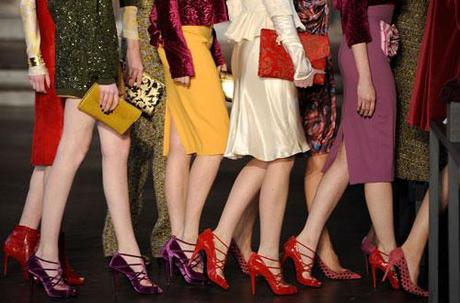 It was in 2007 when she decided to launch her firs fashion collection, and hasn't stopped since then, obtaining not only an amazing feedback from potential costumers, but also from the critics. Her favorite color is black, and her style can be understood as a mix between dominatrix an victorian looks. Strapless and really tight dresses, super skinny pants, and tight blazers are a must in all of her collections. Also, the sixties rock legacy is ever present in Scott's collections. "I like very sexy silhouette and I like to feel like when you put something on, you zip yourself into it and you're secure in there", Scott explains. Some people says that what makes Scott succesful is that she is not designing for the many, but for the few, so she is breaking with the democratization of fashion, which had never been a reality until now.

Scott, apart from super model, stylist and fashion designer, has also created a make-up line for Lancôme, called "L", and also designs extravagant jewelry like the 1.400 carat diamond necklace that Kidman wore to the Oscars this year.