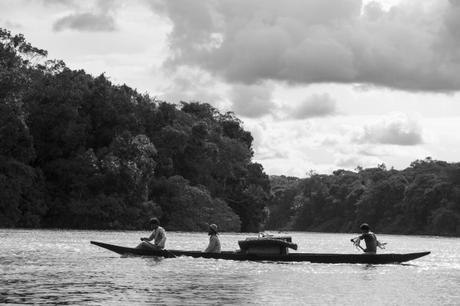 The first Colombian film nominated for the Best Foreign Picture Oscar, Embrace of the Serpent is a stunning achievement.
Director Ciro Guerra tells the story of Karamakate (Nilbio Torres), an Amazon tribesman, and his adventures with two different explorers set forty years apart. The first, a German explorer named Theo (Jan Bijvoet) and his guide Manduca (Miguel Dionisio Ramos). Years later, an American named Evan (Brionne Davis), who comes looking for something hidden deep in the Amazon. The thing both explorers are seeking is an elusive flower that has magnificent power.
Embrace of the Serpent fully commits to authenticity of the story. Shot entirely in the Amazon jungle in stunning black and white photography, it's a gift that something like this can still exist in 2016. Even more unique is that our protagonist is purportedly the last survivor of an illustrious tribe that has all but been erased from history.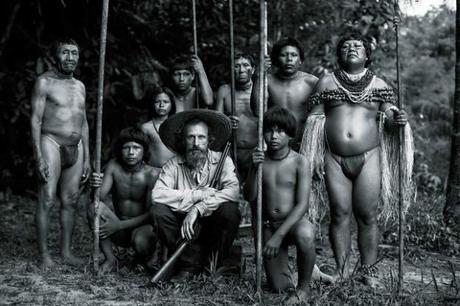 The two adventures through the jungle are shown side-by-side as each of the explorers interact with a far different Karamakate. The Karamakate that guide's Theo through the jungle is very wary about helping a "white man" and is only navigating these gentlemen because he might be reunited with his tribe. Whereas forty years later, Karamakate has a completely different world view and understands what his path through life entails. Using this storytelling device, Guerra is able to return to previously visited landmarks and villages and it can be quite shocking to see how much they have changed. Perhaps even from Karamakate's own influence all those years earlier.
The two explorers also have their own unique goals for getting through the jungle and obtaining a rare flower. Theo has been fascinated by the Amazonian tribes and the way people have lived for years. During his time in the jungle, he has contracted a sickness that could only be cured by this rare flower. He is an outsider who so desperately wants to be accepted into this land and share all that knowledge with the outside world. Although he wants to reveal the secrets of the land to outsiders, he is very aware of how his technology and knowledge can effect these tribes.
Evan has but one agenda. He intends to find the flower, cultivate, and sell as the next pharmaceutical breakthrough. He has studied Theo's published journals and has learned of its secrets. He has significantly less interest in the land and the people, instead to fully commercialize this rare flower.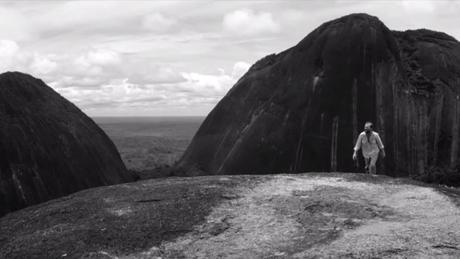 Perhaps more than anything else the movie hammer's home the idea that you have to be willing to lose everything to obtain enlightenment. Films that usually touch upon such heavy ideas don't usually play well to the general public.  There's no doubt that Embrace of the Serpent is an art house film through and through, but that doesn't mean it is difficult or slow trodden. There is a deliberate pace and while some scenes can be frightening or fraught with spirituality, the film just as often has moments of humor.
It is a tribute to the films selected this year that Embrace of the Serpent didn't walk home with Oscar gold. This is a stunningly original piece of art, that fully transports viewers into the heart of the Amazon jungle. Foreign feature or not, this is easily one of 2016's best films thus far.