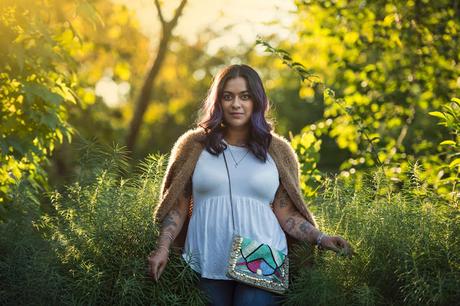 Ok, so it's officially fall. 
I couldn't wait to break out this fluffy sweater I thrifted while visiting Buffalo. Cozy sweaters are the best for crisp fall days that move into cold nights. What's the most fun about this season is the fact that you can layer lightly without feeling like a bundled up snowman (yes, those days are near but we won't really speak about that yet). I wanted to share some of my easy pro-tips for transitioning outfits this fall. We sometimes don't know what to wear when we get up in the morning. The temps are low but can get warmer later in the day. THAT can get annoying, especially if you decided to wear a heavy sweater. The solution to your troubles is LAYERING. Layering is not only fashionable but it can be extremely functional. Did I mention you should layer?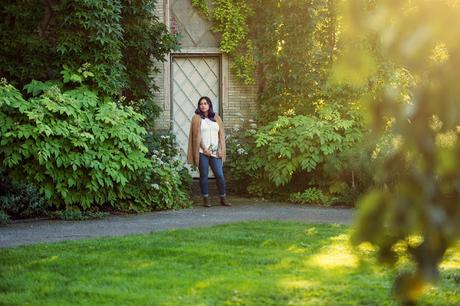 Here are some easy breezy tips to try this fall.
Pro Tip 1: Wear lighter layers for easy removal. You don't want to bulk up. It's not necessary right now. Enjoy the weather and think light layers. So if you're still loving that lacey tank from this summer- keep it in rotation but pair it with a cardigan for colder mornings. 
Pro Tip 2: Make sure the pieces work together and separately. Think, "If I remove my sweater or jacket, will this outfit still make sense?" 
Pro Tip 3: Accessorize. I always add this to any styling post. Fall colors can be a bit drab sometimes. Some colors can be rich but if you find yourself sticking to neutrals, jazz it up with something embellished. Throw an oversized hat on and it will take any outfit to the next level.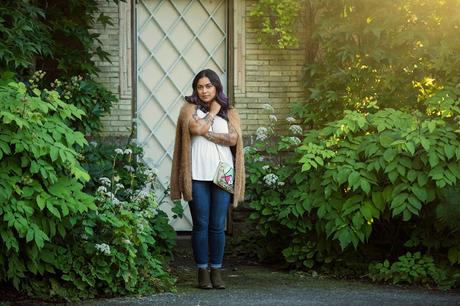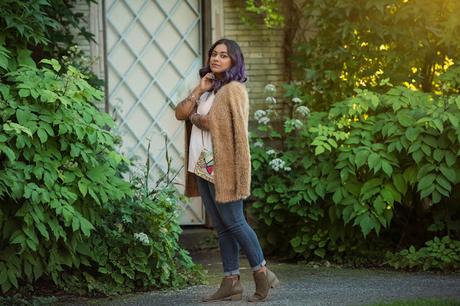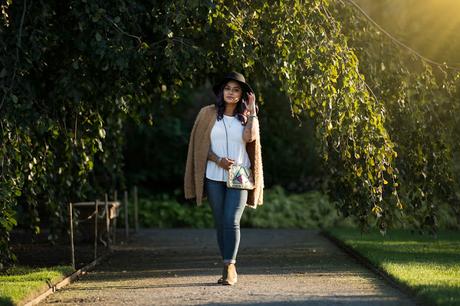 Have fun with it as always! Until next time! 
Outfit Details:
Sweater: Plato's Closet, Tank: Target, Denim: American Eagle, Boots: Payless, Bag: Goodwill, Hat: C/o Popsugar Must Have Box
Photo Credit:
Sally Prisco Photography
You can also check me out on Goodwill's Blog here