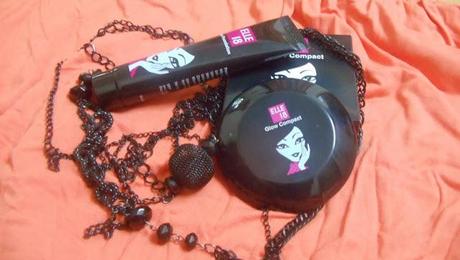 Hello Girls,
Today  i went for shopping then i saw ELLE 18 Foundation & Compact.. Recently, 
The brand has launched several new products; one of them is the Glow Foundation.
.. I was very eager to try them.
They r too affordable. I bought shade- Marble
. ♥
Today m going to review Elle 18 FOUNDATION .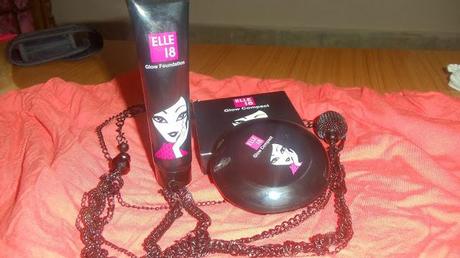 Product Description:
Good news is that this comes in 4 shades namely Pearl, Coral, Marble and Shell.
Quantity:
30 grams.
Price:
150 INR
Shelf Life:
24 months.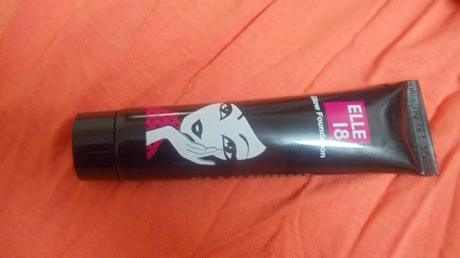 My Experience with ELLE 18

As soon as I heard the news about the launch of new products from the house of Elle 18, I was eager to try out a few things. Today when i saw them on shop i was dying to try them .
One of them being the foundation *haanji* I am quite fond of BB creams off late, have used Lakme, Garnier &Ponds. Frankly speaking, I did not have much expectations from Elle 18 foundation, as the brand is of average quality, but affordable. As it's a new product launch. Shop Lady suggested the shade "Marble" to me.  I swatched from the tip of the new tube and was satisfied with the match. 

Packaging

The cap is tight and secure, thus no product leak. Comes in Very Girly Packaging. I love the packaging as BLACK is my favorite color.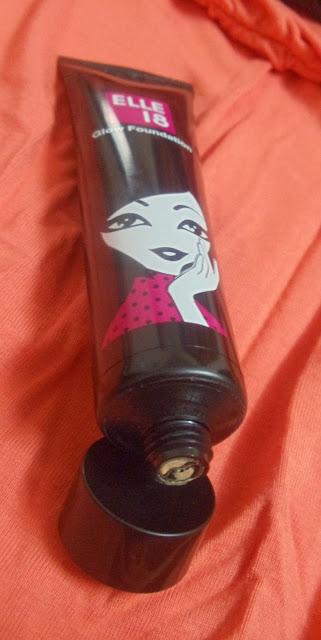 SWATCHES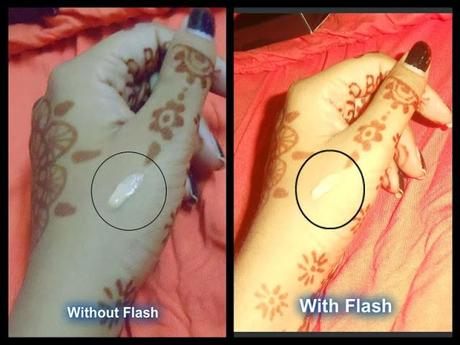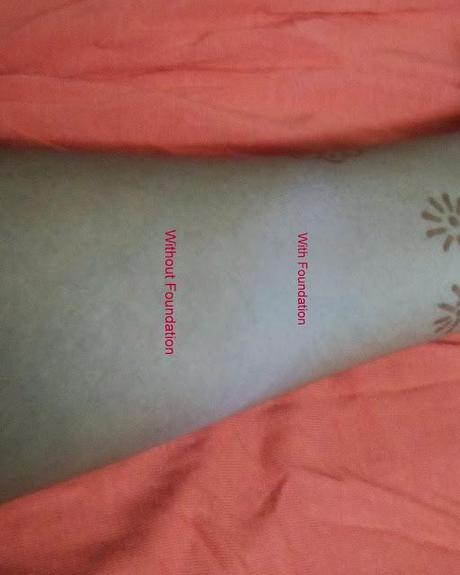 Pros of Elle 18 Glow Foundation:
Affordable.
Available in four shades.
Smells good.
Very Light on Skin
Cons of Elle 18 Glow Foundation:
Slithery texture.
It'a HIT or MISS Product ( for me it works well )
Packaging could have been better, considering its the new product range.
Unsatisfactory coverage.
Will I Repurchase Elle 18 Glow Foundation?
Yes,I am satisfied. It's like some BB Cream.
Do I Recommend Elle 18 Glow Foundation?
Yes, only if you haven't ever used BB creams, you might like it as a mild tinted moisturizer.
BWG
Rating:
3.5/5I hope this review helped. Will see you ladies soon, till then take care.
OOTD