I'm obsessed with Aly Raisman. She's absolutely beautiful, and she went into the 2012 Summer Olympics as an underdog and walked away as the most decorated female gymnast. Now she's one of the contestants on Dancing With the Stars, and is proving to the world that she is an incredibly talented dancer as well as gymnast.
I don't have cable to watch Aly light up the stage every Monday night, so I wait until Tuesday to go online and watch her weekly routine. This week, I went to Google and started typing in "Aly Raisman DWTS week 5 routine" but as I was typing, the first result that came up was "Aly Raisman DWTS weight gain". My first response was extreme anger. Aly is an Olympic athlete, how can people think she's fat?! She probably doesn't have an ounce of fat on her body with all of that muscle. If she were stick thin, there's no way she'd be able to perform the level of gymnastics that won her so many medals.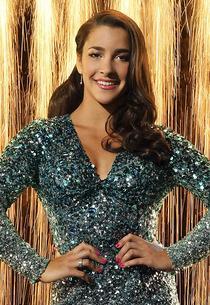 After I spent a while thinking through my anger, I thought of something else. Aly may be an Olympic gymnast, but she's also an 18-year-old girl from Massachusetts that loves shopping and watching chick flicks. The fact that she's an incredibly talented athlete means that she has the added pressure of being a role model for millions of people. However, she is still human and doesn't deserve to be criticized for her weight. You wouldn't post a comment on your friend's Instagram that says, "You're fat." Yet people comment on Aly's pictures with comments like that all the time. Just because she's famous doesn't mean she's immune to the power of insults.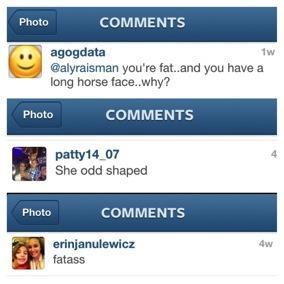 Aly is just one celebrity that's received criticism for her weight. It seems like every time a celebrity gains a pound, there's a headline about it. Both Kate Middleton and Kim Kardashian have had their baby weight constantly monitored by the media during their pregnancies. Besides the fact that it's ridiculous to critique a woman for gaining weight while she's pregnant, celebrities should be able to have their weights fluctuate without the whole world knowing about it.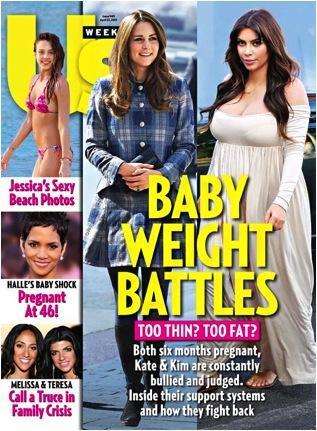 We can't place all of the blame on the media for today's skewed views of true beauty. The change has to start from the masses. If we criticize celebrities for their weight, then we're encouraging them to lose even more weight, and in turn they inspire girls everywhere to strive for that same thin standard of beauty and this vicious cycle continues. The change must begin with us, not the media, in order truly change our nation's perceptions of beauty and self-worth among women.