After an almost three year hiatus, I now feel more than ever before in my life that this blog is necessary.
To those who are new: My name is Caitlin Moran. I'm a 23-year-old graduate from the University of Wisconsin-Madison, and during my time there I started this organization called Girls In Real Life (the "about" page will go into more specifics on the program). After graduating college I felt listless, unsure of what I wanted to do, and not confident in my ability to continue this blog, so I simply stopped. I jumped around a few jobs, moved to Minneapolis, and am now back in school for nursing.
This entire election has been a mess, and I have avoided making too many opinionated statements because it was all simply too shocking. Even as I cast my ballot for Hillary Clinton yesterday, I was 100% positive that Donald Trump, a misogynist bigot, would never become President.
I was wrong.
I tossed and turned all night, and have been wide awake with an elevated blood pressure and heart rate (can you tell I'm in nursing school?) since 3:50 this morning.
What horrifies me so much about these results isn't necessarily Trump himself, but what his election says about our nation as a whole.
I have struggled in the past with my own self-worth; a struggle that manifested itself in the form of an eating disorder. I have witnessed firsthand other women that I love struggle with all types of issues relating to our value in society, ranging from eating disorders to domestic violence and everything in between. What does this election do to our feelings of self-worth?
To me, his election into the highest position of United States government signifies a baseline disrespect of women. I would be more than willing to listen to people who don't agree with this, but I think it is hard to argue otherwise. (Side note: Any female Trump supporters, I would love to talk to you one on one, because as you can tell I am clearly having a tough time wrapping my head around it)
Therefore, I think it is necessary now more than ever for women (and the men in their lives) to lift each other up, which is exactly what I intend to do by starting up this blog again.
Dear women of America:
We are worth so much more than what our next President will lead us to believe. In fact, appearance is the least of the values we bring to the table.  We are smart, kind, opinionated, strong headed, and able to accomplish so much. Let's show our next President just how much we are capable of.
Let me start this blog again with an amazing woman right here in Minnesota. Illhan Omar the first Somali-American elected into the US Legislature. After facing many hardships both in Somalia and the United States, her perseverance and determination to help both the Somali community and women has led her to make groundbreaking progress in our state. Read more about her in the article below:
http://www.startribune.com/ilhan-omar-will-be-nation-s-first-somali-american-legislator/400478961/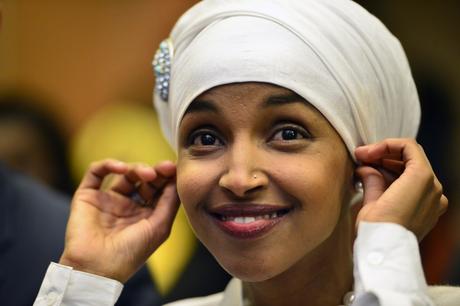 In bringing back this blog, I am inviting ALL of you, women and men alike, to contribute in any way you'd like. Know of an inspirational person in your life? Tell us about them! Have an opinion on an issue you feel is important? Let us know! Do you have ideas of how to help women in this country and abroad? Share them! Do you want to share your own story? This is the place to do it!
I am determined to show the world that us women are equal to men, and that we will not accept anything less from our government, the men in our lives, and each other.
You are ALL wonderful, and I can't wait to start lifting each other up.