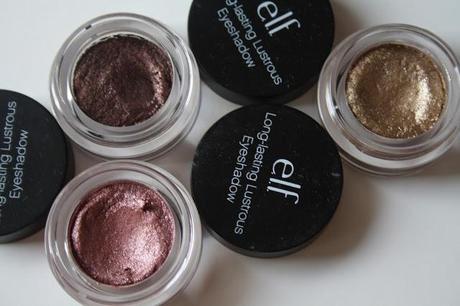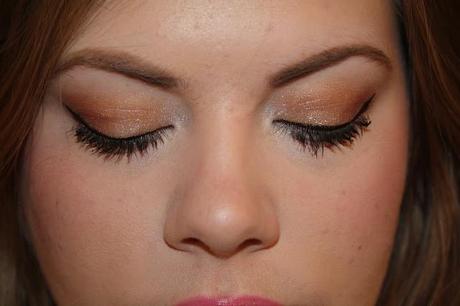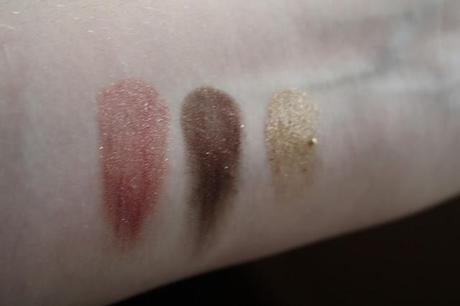 When I spotted these on the ELF website I knew I had to give them a try. Elf can be a bit hit and miss for me but the Studio line usually is pretty good.
The Long Lasting Lustrous Eyeshadows are a cream shadow with a really spongy feel to them. They remind me a lot of the Chanel shadows.
They are really soft and have fantastic pigmentation with a lot of sparkle that doesn't fall out all over your cheeks.
I have three shades, Toast which is a gold shimmer colour, Soiree a dark pink color with silver shimmer and Gala which is a dark warm shimmery brown.
I adore all three shades, they work well on there own and blended together to make more of a smokey look. They do not fade and last most of the day without any creasing, though oiler eye lids might want to use a primer first.
I think these compare so well to the Chanel Illusion D'Ombre and only for the fraction of the price. I will definitely be picking up the rest of the shades. There is 6 in total.
The ELF Long Lasting Lustrous Eyeshadows cost £3.75 from the ELF website or if you live in Cardiff there is a ELF Store open now. (Lets hope more open across the uk soon)
What do you think of these? Have you tried them or will you be picking some up?