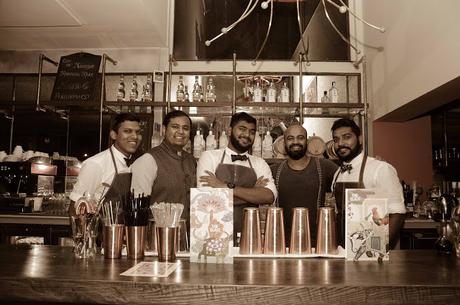 Chef Sujan Sarkar and his team 
Mission – To open an indigenous bar
Commander – Sujan Sarkar and AD Singh
Goal – Recruit competent folks in Army to achieve the mission.
Well, this is a serious business!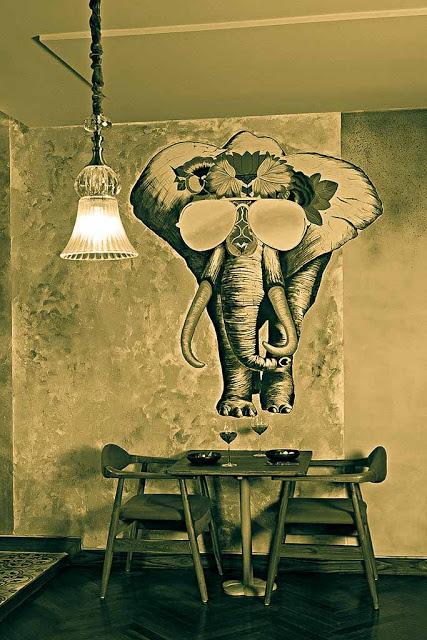 AD Singh is not just passionate about his work but also a great businessman. A true leader knows how to create a team of highly impactful and motivated folks and also in ensuring to harness as well as make progression, based on strength of each individual. It also means that a great leader knows how to nurture as well as retain talent! An HR professional will vouch that in exit interviews, one of the reasons for leaving organization is not being happy with immediate boss/supervisor or leadership…..  
Well lets come back to the mission:.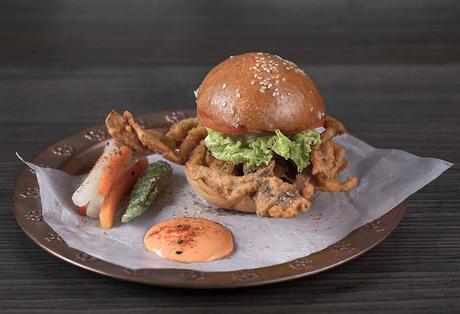 AD singh recognized the talent of Manu Chandra and Chetan Rampal. These folks had transformed olive beach Bangalore, to city's favorite destination. Olive Group and Manu Chandra jointly opened the first gastropub Monkey Bar and it definitely is unique in every aspect. Post this we had, Fatty Bao that gave pan Asian cuisine a new direction in the form of casual café.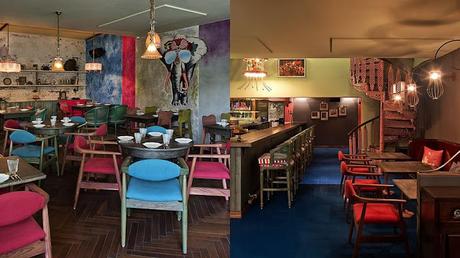 Ek bar has interesting elements w.r.t. interiors that remind us of our roots, culture, history as well as tradition too. The heavy red chairs take you to the era of 70-80's. It reminds one of the fancy chairs on which villains of Bollywood would sit and drink black dog
J
. It has intriguing and yet casual set up that makes you comfortable and feel of home. Ek bar has well designed bar stocked with spirits.
Before I share my experience on food and drinks, I would want to share about Sujan S. I am a big follower of the Chef and fortunately have known him since he showcased his first ever menu at olive. After this, there was no looking back and everyone knows OLIVE as of the finest restaurant for modern European/French food. His passion for food, eye for detail and conviction power creates magic and makes him as one of the finest chef in India. My experience at OLIVE at the Tasting Lab, where he along with his team of talented chefs, not only served the finest meal, but also introduced us to the world of cocktails – smartly infusing local/seasonal produce, and creating magical cocktails.
Let me now share on Ek Bar. Every cocktail has its story. Each dish is picked from various states of India as has been beautifully crafted in the menu. Australian return Mixologist Nitin Tiwari shares the stories behind every cocktail and you will not only fall in love with the taste, but also with the stories..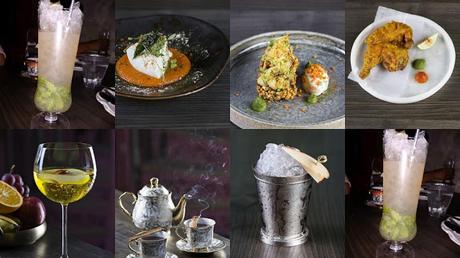 Creating 33 dishes on the menu and getting it right, took nearly 8 months - shared Sujan Sarkar. Everything here is Indian, including syrups, sauces that can be easily be made even at home – nothing artificial! .
Mojito 6 is totally an Indian drink that has Amrak and six Indian spices. Royal Indian punch is mix of Whisky, Kahwa tea, grapefruit, spices and ice.
Murabba Mule is their bartender's family recipe of Murabba. City of Nizams is infused with Turmeric and medical spirit. Platform @ CST is dedicated to the hardworking coolie of CST.
The food menu has varied and excellent combination and are picked up/inspired from regional cuisines. Whole fried crab in a burger and prawn sausages were absolutely surprising and so was the butter chicken sausages.
Granola Bar in jhalmuri, Old Delhi Style Crispy Fried Chicken, Belgian Pork Belly cooked in Coorgi Spices and Pop Corn Khichdi were simply outstanding.
My love for food and cocktails at Ek bar has made overall experience, simply outstanding. You ought to visit the place as ever experience cannot be defined. This place is a must visit not just "ek baar " (once), but bar bar (several times). Be there to experience the saga of Ek Baar!