Eating healthy can be expensive…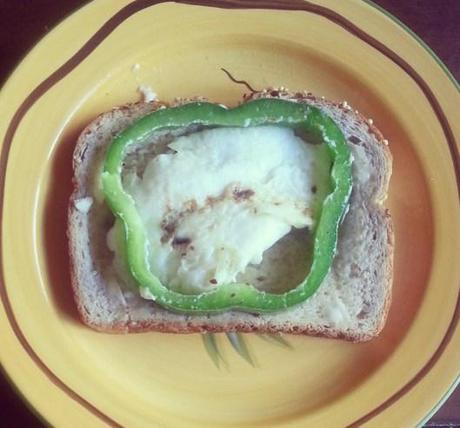 But if you do your research, you can find a way around that.  One of my fave breakfasts can be made for a whole week for under $5… that's amazing.  Here's how to make eggs in a healthy hole.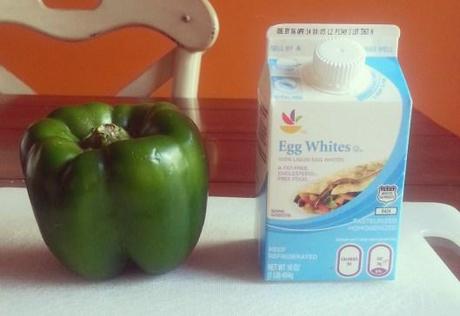 All you need is a carton of egg whites and a pepper or two (any color is ok, I just favor green).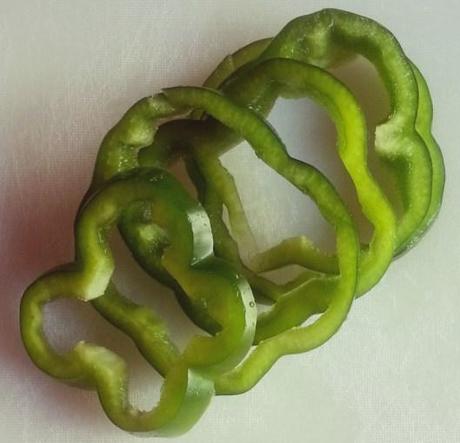 Cut the top off of your bell pepper, and scoop the seeds out.  Slice the pepper into rings. You can go back in with a small knife and clean the insides of the rings up.  One pepper makes about five or six rings… that's breakfast for a whole week.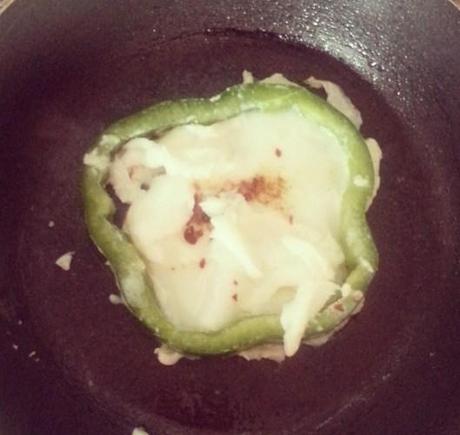 PAMela a pan, place the pepper in the center and hold down for minute.  This evens the pepper out reducing spillage.  Pour in the egg whites, it's okay if they don't stay in the lines (when the egg starts to harden you can put them back in their place).  Once the egg whites start to harden, flip the pepper egg over.  I like to season mine with old bay and crushed red pepper, then eat it over a piece of multi grain toast.  Here's a few variations you can do with your breakfast:
Eat it by itself with a side of greek yogurt and honey.
Enjoy it on an english muffin with a piece of Canadian bacon or mozzarella cheese.
Dice the pepper ring up, and have an omlette one morning.  Toss a little baby spinach and tomatoes into the mix.
Put a piece of ham or turkey in a muffin pan, fill it with egg whites, and add the pepper.  Bake for 20 minutes at 400 degrees.  If you don't eat meat… like myself, you can line the muffin pan with a flattened piece of multi grain bread or one side of an english muffin.
You can enjoy eggs and peppers a million different ways!
TGIF hunty.
Party Like A Frock Star*