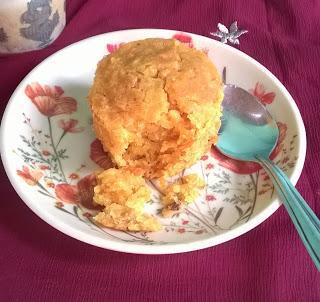 Baked some stuffs yesterday due to my shifting and dont know whether i have oven there.So here am posting some
baked
goodies this week.I know in this hot summer how i able to knead the dough and bake and all but i am posting some simple goodies only.These goodies are really easy to make and i turned this as eggless and butterless.Check out my Chocolate babka muffins which is an
Easter
  recipe ,banana muffins and strawberry muffins i posted here.Chocolate babka muffins is my favorite now and i prepared another recipe for Easter celebration which is favorite for Bunny.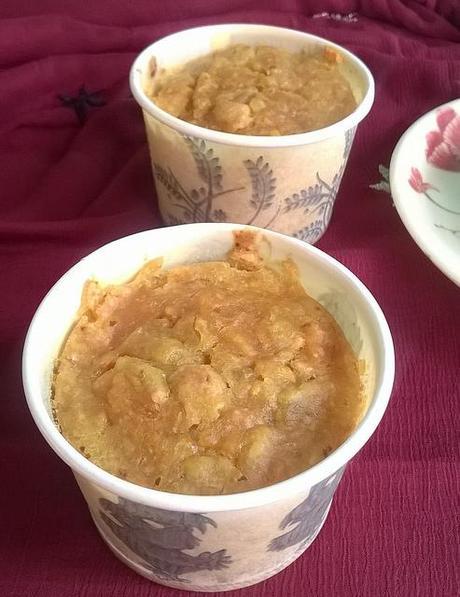 Bunny is my favorite character in the film Rise of the Guardians which released in 2012 and all the characters are my favorite eventhough that is a fantasy film.The film is really enjoyable one and cant bore even you see that film million times.Tooth fairy ,Santa,Bunny,Snowman,Sandman all are in competition in collecting the tooth from kids and returning a gift or gold coin.Really seeing that scene, i think why we again go to our childhood immediately.The main theme of the film is outrage your fear and bravely attempt your challenges in depth of the heart otherwise you will immerse in Nightmares.Thats a wonderful film i ever saw,i think this is childish but any message through any film is accepted without any prohibition.By the way,we are kids by heart,right.The film also had Easter celebration and there they paint eggs with paints and carved eggs and deviled eggs are made for this occasion.
Bunny's favorite is carrot and the carrot based cakes and cupcakes are widely baked across the world for Easter.Here i made my eggless and also butterless muffins from carrot along with honey,thick yogurt and unflavored oil or vegetable oil.You can also replace yogurt with ricotta cheese too.I added cashews instead of walnuts and these came out very well. I had an idea to make the recipe with frosting but unfortunately the climate did not cooperate me.So left that and go with plain muffins.Try this muffins with frosting with different flavors and sprinkles.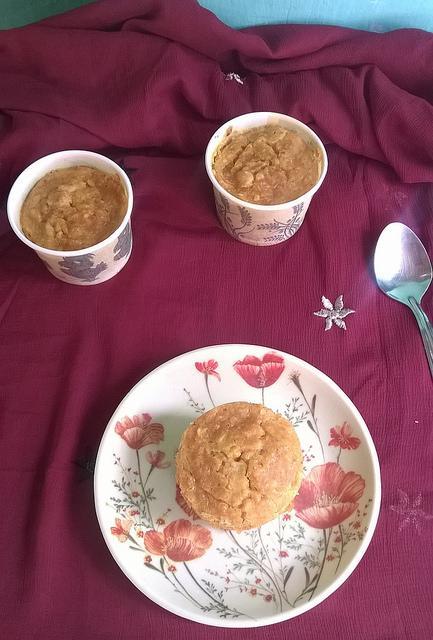 EGGLESS CARROT MUFFINS
Ingredients for making
Carrot - 2 finely grated
All purpose flour -1 cup
Sugar - 2 tablespoons
Honey - 2 tablespoons
Thick yogurt - 1/4 cup
Oil- 3 tablespoons
Baking powder - 1 teaspoon
Vanilla essence - 1/2 teaspoon
Chopped Cashews-2 tablespoons
Salt - a pinch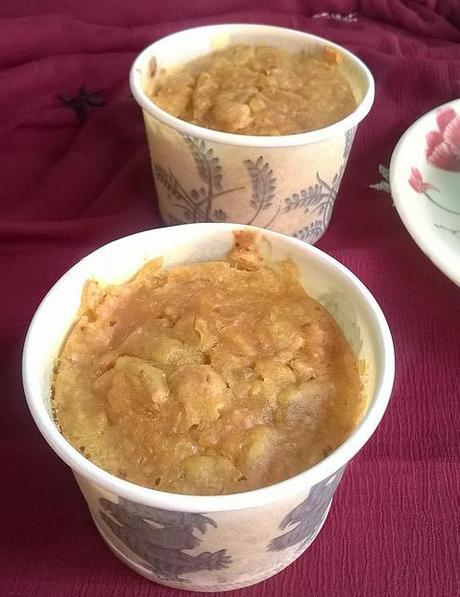 How to make
Take a mixing bowl and add flour,salt and baking powder.Mix well and add cashews and mix until it get coated with flour.
In another mixing bowl,whisk yogurt,oil,vanilla essence and honey with sugar until all get blended and creamy.Use hand blender or balloon whisk itself for blending.
Add the flour mixture to the blended mixture and fold evenly without giving a quick stir.
Finally add grated carrot and fold into a thick batter.Preheat the oven to  200 degree Celsius for 10 minutes.
Prepare the cupcake liners in muffin pan or in the tray itself.Pour the batter in liners upto 3/4th of it.
Bake it for 25 minutes in a preheated oven.
After 25 minutes,remove from oven and check with a toothpick,it should comes out clean.
Serve in a wire rack and remove from muffin pan.
Serve as it is or with frosting.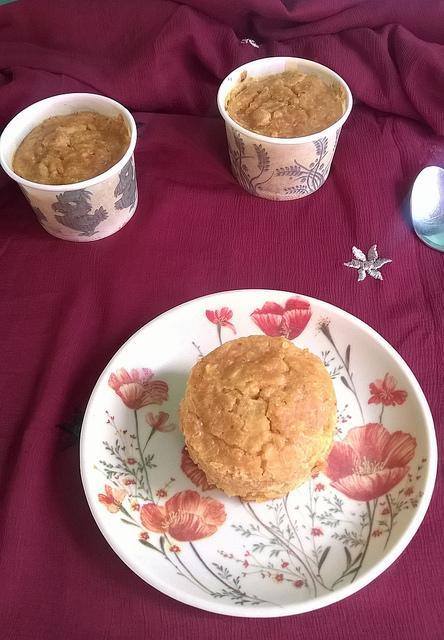 Cooking tips
#1Use ricotta cheese too in place of yogurt.Blend well and then ad it to the batter.#2Use fresh carrots for better results and soft muffins.#3Use 2 eggs in the place of honey and yogurt.