With such an abundance of strawberries in market,I just could not keep my hands off from making a strawberry cheese cake,even after I tried to resist making to an extent.The reason is though a cheese cake tastes really exotic and heavenly,it is kind of heavy for us and I do not have a small spring foam to make a small sized cake.So after making this cheese cake,I thought I will cheese make only after a reasonable time.So even though plump beautiful strawberries were screaming cheese cake,I kept postponing it.But few days back I got request for an egg less cheese cake from not one but three readers of mine,so made one few days back.When I searched net for a recipe,mostly found no bake cheese cake,as I was not going to use gelatin,I wanted a baked version and that's when I found a recipe in a old readers digest.It was a cake with egg and I just substituted condensed milk for eggs.One more thing I like about this cake is its crust.This is a nut based crust instead of regular biscuit crust.The cake turned out really awesome.It is a very rich cake,a small slice goes long way,I made this when we had guests and it was enjoyed thoroughly.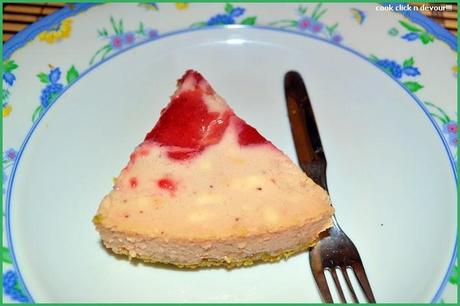 Egg less strawberry cheese cake recipe
Star ingredients:Strawberry&cream cheese
Time:20+25 minutes
Yield:1 8"inch cake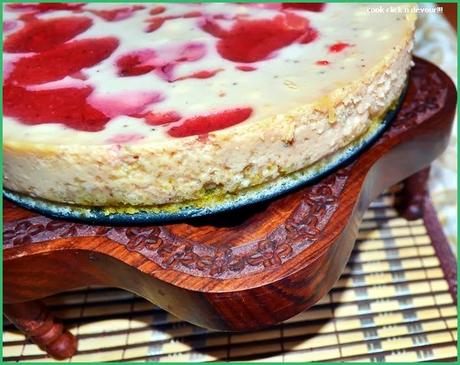 Ingredients:
For crust:
1/4 cup ground almonds
1/4 cup ground cashews(I used pistachios)
60 grams all purpose flour
50 grams molten butter
3 tablespoons sugar
Vanilla
For cheese cake
2 8oz pack cream cheese
1 tin sweetened condensed milk
170 gram sour cream
1 cup fresh strawberry puree
Vanilla extract
For topping(optional)
Blend I cup chopped hulled strawberries along with 2 tablespoons sugar.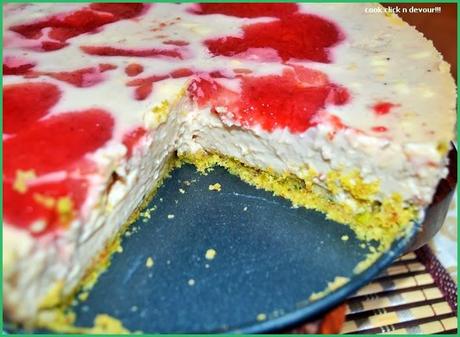 Method:
For crust.
1.Mix all the ingredients with your finger tips,until it resembles crumbs.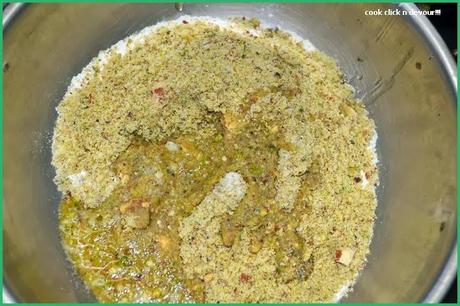 2.Press the mixture in the base of a spring foam pan evenly.Keep refrigerated until we get the other things ready.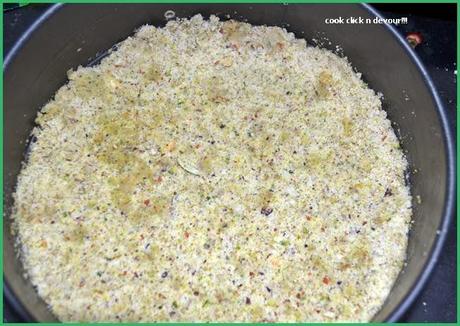 For cream cheese layer
1.Take a wide bowl and first whisk the cream cheese until it becomes light,with no lumps.Then add condensed milk,sour cream one by one and whisk well.Add the vanilla extract,strawberry puree and mix gently.
2.Preheat oven at 150C and bake for 25-30 minutes.
For topping.
This is optional step,not in the original recipe.I added this as I saw this is most of the recipes I saw in net.
1.After the cake is baked,let it cool for 20 minutes.The add the topping here and there are all over the cake as you wish.Then refrigerate the cake for 4 hours at least
2.Serve chilled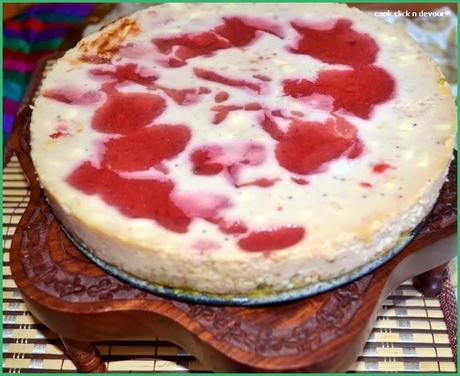 Notes:
1.If you can get cream cheese you can use hung curd instead.
2.Instead of strawberry topping you can also add nutella topping