Everyone loves dessert…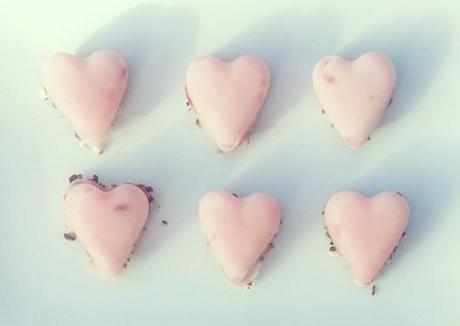 but dessert don't love yo azz.  Here's a super easy, low-fat way to serve up V-Day dessert realness…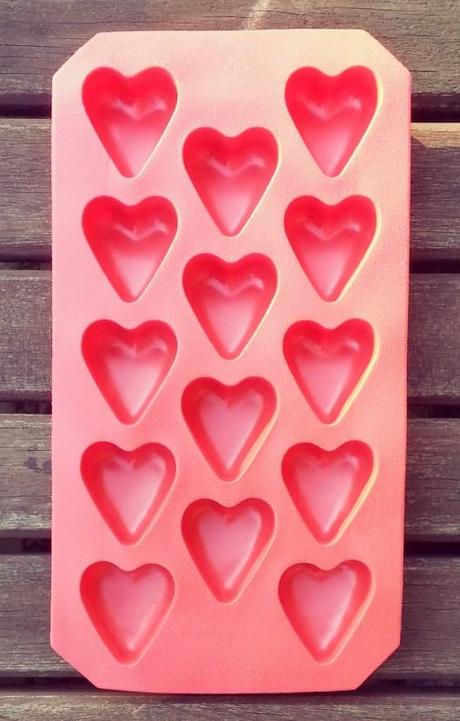 You'll need an ice-cube tray, the silicone ones are easier to werq with (and they come in fun shapes).  I found this heart shaped ice-cube tray at Michael's for $1 or $2.

You'll also need yogurt, and toppings.  I freakin love cheesecake, so I opted for cheesecake yogurt, strabws, and chocolate.  Here's a few more combos that would also work:
Banana yogurt + dark chocolate or peanut butter chips
Cherry yogurt + dark chocolate
Raspberry yogurt + white chocolate and diced raspberries
Greek yogurt + honey + strawbs
Make sure to dice up all toppings.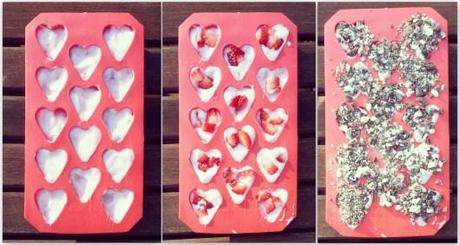 Carefully spoon the yogurt into the ice-cube tray, don't fill it all the way…. 2/3 is perfect.  Add a few pieces of fruit, and gently push down.  Finish off with chocolate or graham cracker crumbs.  Put the ice-cube tray(s) in the freezer for a few hours.

When you take the bites out of the tray, they will look so gourmet.  J'adore this dessert.  Not only is it super cute, but frozen yogurt's extremely healthy and refreshing.  If you have some left over, you can also add it to a breakfast smoothie… werq!
TGIF hunty.
Party Like A Frock Star*